WWE Rumors: Wrestlemania 35 Likely Ronda Rousey Temporary Swan Song
Wrestlemania 35 happens this coming weekend and one of the main cards to watch out for is the Triple Threat match involving Ronda Rousey, Becky Lynch, and Charlotte Flair. It will be the first-ever all-female main event and Rowdy is leaving no stones unturned.
The ultimate prize is the winner winning all WWE Women's titles and Rousey seems bent on getting them all. However, it will be no walk in the park for the former UFC champion with Lynch and Flair seen as tough opponents.
As far as Rousey is concerned, it will be a do-or-die moment for her at Wrestlemania 35, TMZ Sports reported. But should she fail in her quest, what does the future hold?
The past weeks have suggested that Rousey could be on her way out of the WWE if not take a temporary leave of absence. And the reason behind it is that she wants to start a family with her husband Travis Browne, Bleacher Report reported.
Either way, Rousey is not too happy with the speculations surrounding her future.
"If I responded every single time the world speculated what I was doing with my womb I would not have a free moment in the day," Rousey said in an interview with ESPN.
Rousey is one of several WWE stars speculated to be leaving the promotion after Wrestlemania 35. The others are Dave Batista, The Revival, Brock Lesnar, and Shinsuke Nakamura. The case of Batista is obvious since his return is seen as nothing more than a rare clash of legends (in this case with Triple H).
The Revival requested its release earlier this year while Nakamura has an expiring contract. Lesnar's case is nothing new since his contract (and future) has always been on the table each time Wrestlemania comes around.
Going back to Rousey, winning it all may be hard to see considering the push is obviously going the way of Becky Lynch. For those familiar with WWE storylines, it would not come as a surprise if The Man ends up winning it all.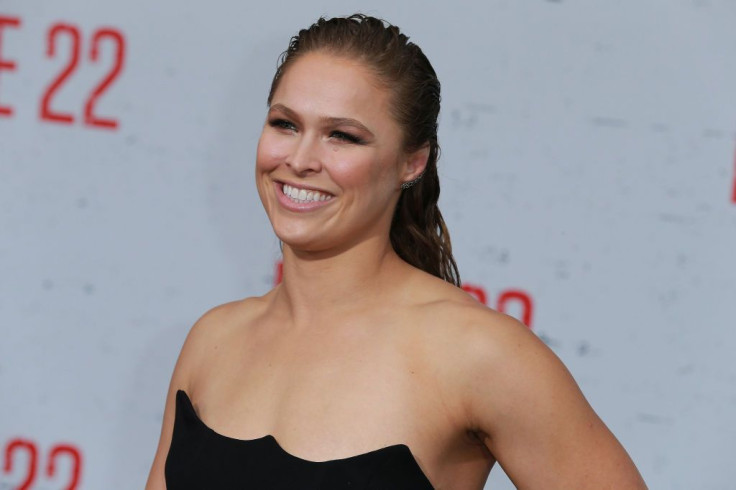 Wrestlemania is usually the time when new and rising stars are born and Lynch is undoubtedly looming as one of them. The same holds true for other matches where Kofi Kingston could dethrone Daniel Bryan and Seth Rollins snagging the WWE Universal title from Lesnar.
© Copyright IBTimes 2023. All rights reserved.