Xi Jinping Debuts With No-Fuss Official Visit: Signs of Reform?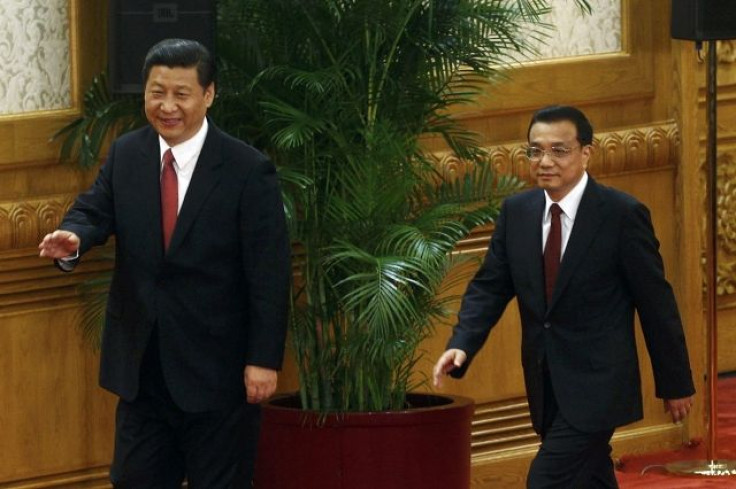 Xi Jinping made his first official visit outside Beijing after being appointed China's next president in November. Xi's two-day trip to Shenzhen, a huge manufacturing center in Guangdong province close to Hong Kong, unsurprisingly attracted a lot of attention from media and netizens.

However, it was the no-fuss nature of Xi's trip that was grabbing headlines and had users of Weibo, China's most popular microblogging service, posting online. Xi's motorcade arrived in the Qianhai experimental economic zone and took him to a few other local business over the weekend, without being greeted by the usual welcoming crowds, banners, red carpet or police traffic control.
Though Xi reportedly arrived in a convoy of eight cars that blocked a couple of main roads in the area, the typical pageantry of official visits was visibly toned down.
China Daily reported that Xi, the "man of the people," was following through on an announcement he made three days prior to his visit about new measures put in place to streamline the Chinese Communist Party's typically strict formalities and bureaucracy.

These changes include "a reduction in the number of meetings, making policy documents more concise, lessening traffic controls during officials' visits and exercising thrift," the China Daily reported.

Xi's document described in more detail what official visits should look like.

"No welcome banners, no red carpets, no floral arrangements or grand receptions," Xi's statement read.

A picture of vice premier Li Keqiang sharing an instant-noodle lunch with local officials circulated on Weibo, China's version of Twitter.
"Instant noodles for lunch? Not easy for officials around Li!" one user joked, noting not even local officials eat ramen noodles for lunch.
Some netizens thought the stripped-down official visit was just another way for the stability-obsessed Communist Party to show it is implementing reforms and cutting unnecessary spending, and Xi was leading by example.

"They're showing off, not just to the people, but more likely to show their gesture to other officials, especially ones serving the grassroots," one user said.

Some people are genuinely happy to see the changes, lamenting that previously visiting officials snarled traffic far more seriously.

"On one occasion, the road was closed about 30 minutes before the motorcade actually passed by, but none of the officials or departments had bothered to inform people of the closure in advance," Hu Bensheng, a sales manager living in Northeast China, told China Daily.
"It's really time to cancel the privileges enjoyed by officials, or else their relationships with common people will grow more distant," Hu observed.

Many in the media are describing Xi's trip to Shenzhen as part of his commitment to reform and echoing Chinese leader Deng Xiaoping's visit in 1992. Deng was paramount in spurring China's opening to capitalism.

The former village of Shenzhen was an economic testing zone and proved to be successful in seeking foreign investment, transforming the town into a modern city and contributing greatly to China's overall growth.
© Copyright IBTimes 2023. All rights reserved.
FOLLOW MORE IBT NEWS ON THE BELOW CHANNELS