Xinjiang Tourism Bureau Pays 500 Yuan To Travelers To Boost Struggling Tourism Following Terror Attacks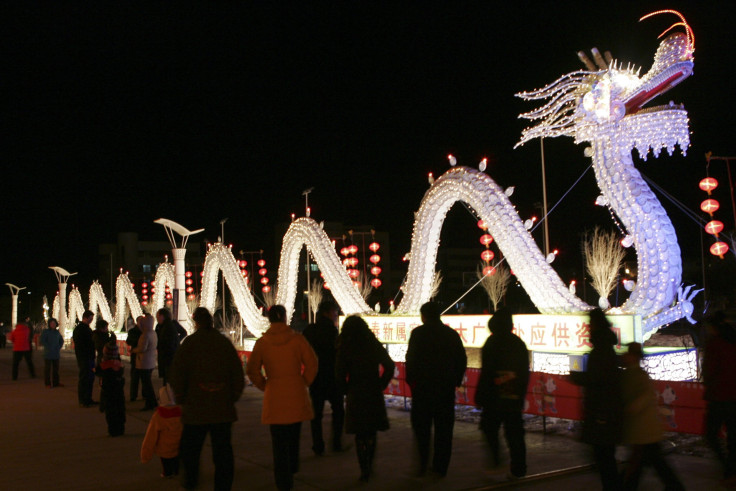 Chinese authorities are offering 500 yuan, approximately $80, in cash to encourage tourists to visit China's far western region of Xinjiang, a province that has been plagued with violence and terrorist attacks attributed by the Chinese government to Muslim separatists.
According to the English-language, state-run China Radio International, regional tourism authorities have approved the new scheme after a series of terror attacks around the country by groups known to have a presence in Xinjiang has hurt the province's already struggling tourism industry.
CRI reported that the number of tourists has dropped dramatically compared to last year, falling by 40 percent.
"Many tourists went skiing and skating in Xinjiang during the winter, but since the deadly knife attack in Kunming in March, many have postponed their tour," Inam Nesirdi, the region's tourism chief, said.
The small incentive has created a bit of a buzz on China's version of Twitter, Weibo, but most commenters still have reservations.
"Most of Xinjiang's people are kind and hospitable, and now you get 500 yuan!" an optimistic blogger posted.
"You want to go to Xinjiang to travel? Go! Xinjiang is part of our homeland that is so beautiful!" one blogger wrote. "Beautiful scenery, beautiful people, but something has always stopped me from going."
"I'm wondering how Xinjiang's Tourism Secretary can ensure the safety of people? If you ask a person if they want money of safety, they will surely choose safety first," another blogger chimed in. "Again, I have no prejudice against Xinjiang people but right now it's just not safe, and not worth 500 yuan!"
Nesirdi insists that terrorism should not be a worry for those who are hesitant to visit. "Clouds cannot block the sun, and individual terrorists cannot represent an ethnic group," Nesirdi said, adding that "there has never been a single tourist injured [in a terrorist attack] during a trip to the region."
However, in other areas of the country, the government is sending a different message.
Beijing has beefed up security in several pockets of the country, including the capital, with armed police and helicopters patrolling city streets and other public areas as part of a year-long nationwide anti-terror campaign. The operation was launched after an explosion in Xinjiang's regional capital, Urumqi, killed at least 43 people and injured several more.
According to state-run Global Times, the Ministry of Public Security is now allowing armed SWAT team officers to "shoot without identification or warning as long as they are fighting against terrorists." According to the Beijing Evening News, the amount of ammunition carried by police officers has doubled. Security measures in public areas that attract large crowds have also been added, like at major subway stations, after a train station in the southwestern city of Kunming was attacked by knife-wielding men and women allegedly linked to the extremist group East Turkestan Islamic Movement.
© Copyright IBTimes 2023. All rights reserved.