Yale Study: Cell Phone Use in Pregnancy May Trigger ADHD Syndrome in Offspring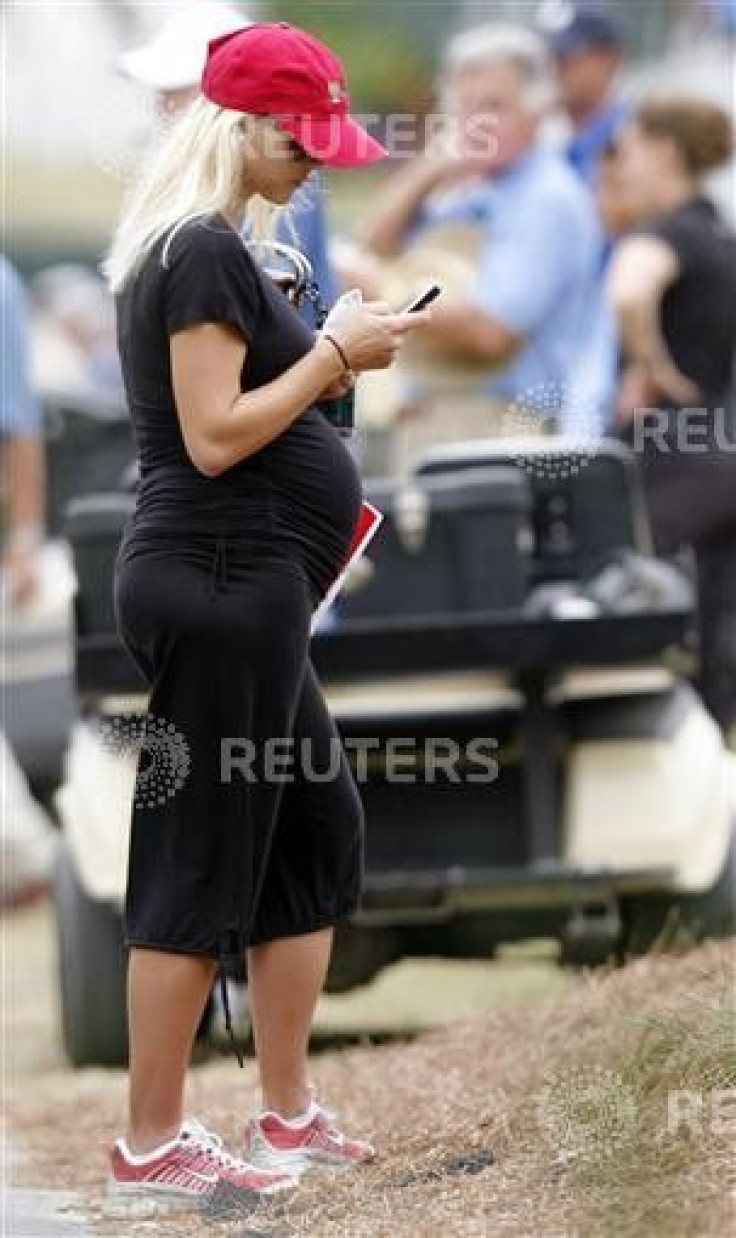 The use of cell phones has been targeted yet again and this time, it's linked to pregnancy and the potential brain functioning of the unborn fetus.
The study cautions that placing a cell phone in close proximity to their abdomen, pregnant women could be inviting behavioral health problems for their unborn child. The results, published in the March 15 issue of Scientific Reports, have for the first time provided experimental proof on the impact of radiofrequency radiation on adult behavior.
Based on animal model studies, researchers at the Yale School of Medicine have determined that pregnant women who use their cell phones might be exposing their unborn offspring to behavioral syndromes such as ADHD (Attention Deficit Hyperactivity Disorder), commonly referred to as hyperactivity.
This is the first experimental evidence that fetal exposure to radiofrequency radiation from cellular telephones does in fact affect adult behavior, said Hugh S. Taylor, lead author and chief of the Division of Reproductive Endocrinology and Infertility in the Department of Obstetrics, Gynecology & Reproductive Sciences.
Yale researchers based their study on mice and said the impact of cell phone radiation during pregnancy triggers attention deficit syndrome in the unborn child which has its inception in the fetal stages. ADHD is a developmental disorder linked to localized impacts on the brain region that is responsible for development of neurons causing ADHD.
We have shown that behavioral problems in mice that resemble ADHD are caused by cell phone exposure in the womb, said Taylor. The rise in behavioral disorders in human children may be in part due to fetal cellular telephone irradiation exposure, he added.
The researchers exposed pregnant mice to radiation from both muted and silenced cell phones as well as active phone calls during the duration of the trial. A control group of mice was kept under the same conditions but exposed to phones that were deactivated.
Yale scientists observed that when pregnant mice were kept closer to an active mobile phone they gave birth to offspring with signs of hyperactivity, anxiety and poor memory. It's probably safer for a pregnant woman not to carry their cell phone clipped to their belt or sleep with the phone near their abdomen unless it's turned off, suggested Taylor.
The study results have, however, been criticized by experts who believe that extrapolating mice-model results and assuming the same relevance in humans might be misleading and not justified at this stage of research.
Dr. Tamir Aldad, co-author of the study, also from Yale reiterated that the mice pregnancies lasted only 19 days and that offspring were born with a less developed brain than humans. The researchers do agree that further advanced research is required to determine whether the potential risks of mobile phone exposure during pregnancy had the same impact on humans as it did with the animal models.
''Cell phones were used in this study to mimic potential human exposure but future research will instead use standard electromagnetic field generators to more precisely define the level of exposure,'' added Aldad.
© Copyright IBTimes 2023. All rights reserved.