Yankees Rumors: Nolan Arenado Extension Could Affect Free Agency Plans With Manny Machado Available
With the New York Yankees seemingly half-heartedly pursuing Manny Machado this offseason, there have been reports that the organization has its eyes on signing Nolan Arenado in a year to be their third baseman. Any potential plans of acquiring the Colorado Rockies' slugger could come to an end in the not-too-distant future.
There's a growing chance that Arenado will sign a new contract with Colorado and avoid free agency after the 2019 MLB season. Rockies' owner Dick Monfort told MLB.com over the weekend that the team is in the "finals" of their quest to ink the star player to a lengthy extension.
Doing so wouldn't come cheap for Colorado, even as both Machado and Bryce Harper struggle to get their desired contracts this offseason. Keeping Arenado for the long term would likely cost the Rockies well over $200 million.
Could the idea that the Yankees might never get their shot at signing Arenado force New York to pursue Machado more aggressively?
It's possible that the market will bring Machado and New York back together. The two sides met in mid-December, but the Yankees reportedly haven't come close to the record-setting contract offer that the infielder is seeking. However, it doesn't look like any suitor has presented Machado with such a contract.
Machado also met with the Philadelphia Phillies and Chicago White Sox late in 2018. The San Diego Padres have reportedly shown interested in the free agent, and a few unknown teams might very well be pursuing the four-time All-Star.
It's no secret that the Yankees would be Machado's No.1 choice if the money was equal. New York still hasn't given out a long-term contract since making sure to stay under the luxury tax for this offseason. Perhaps the Arenado news and Machado's lack of enticing offers will force each side to make concessions before coming to an agreement.
Arenado has been more productive than Machado, though he has the benefit of playing half his games at the hitter-friendly Coors Field. The two players have similar numbers when accounting for the ballparks in which they play.
Arenado had a 140 OPS-plus in 2018. His average season over the last four years has included averages of 39.5 home runs with a 135.5 OPS-plus. After Machado posted a career-high 150 OPS-plus in 2018, his four-year average is 35.5 homers and a 130.5 OPS-plus.
Arenado, 27, is a year older than Machado. He's won a Gold Glove in all six of his major-league seasons. Machado last won a Gold Glove in 2015.
Even if the rumors of Arenado's impending extension don't result in Machado joining the Yankees, New York might have to prepare to find a new target in 2020.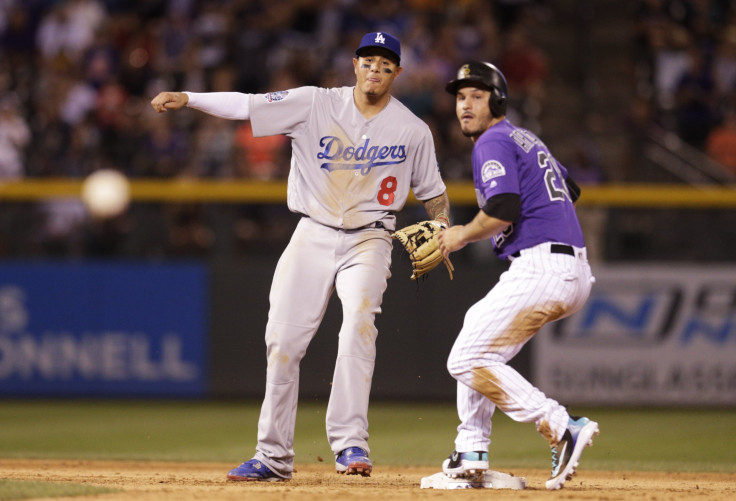 © Copyright IBTimes 2023. All rights reserved.