Yankees Trade Rumors: Frankie Montas, Carlos Rodon Could Fill Pitching Need At 2022 Deadline
The New York Yankees have acquired an All-Star outfielder and a late-inning reliever over the last few days. With the 2022 MLB trade deadline nearly 24 hours away, the team has turned its attention toward improving its starting rotation.
Oakland Athletics pitcher Frankie Montas and San Francisco Giants pitcher Carlos Rodon appear to be the two best starters on the trade market. According to reports, the Yankees have their eyes on both pitchers, though hurdles remain in getting a deal done.
Montas has been at the center of trade rumors since Opening Day. Oakland has unloaded just about all of their best players since the offseason, and Montas is drawing interest from the Yankees and other contenders.
The 29-year-old has a 3.18 ERA and 109 strikeouts in 104.2 innings. Montas finished sixth in the 2021 AL Cy Young race with a 3.37 ERA and 207 strikeouts in 187.0 innings.
Several MLB teams have been pursuing Montas. In order to acquire Montas, the Yankees could be forced to trade minor-league shortstop Oswald Peraza, according to NJ Advance Media. MLB.com lists Peraza as New York's No. 2 prospect.
The report also indicates that the Yankees are wary of trading for Rodon because of his injury history and contract status. Rodon can opt out of his deal and become a free agent at the end of the season.
A durable starting pitcher, Rodon is tied for the most starts in the league. After throwing seven shutout innings in his last start, the left-hander has a 3.00 ERA and 158 strikeouts in 123 innings.
Rodon finished fifth in the 2021 AL Cy Young voting as a member of the Chicago White Sox. He's been an All-Star in back-to-back seasons.
Luis Castillo had been the No. 1 starter on the trade market. The Cincinnati Reds agreed to trade Castillo to the Seattle Mariners on Friday in exchange for a haul of highly touted prospects.
Inconsistent pitching has been the driving force in the Yankees playing sub.-500 baseball over their last 27 games. Over the last 30 days, New York has a 4.13 ERA, which ranks 22nd in MLB.
On Monday, the Yankees traded for Chicago Cubs reliever Scott Effross.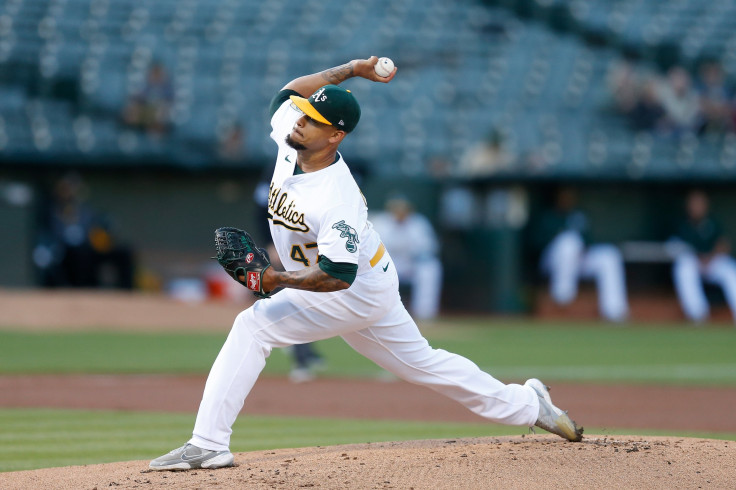 © Copyright IBTimes 2023. All rights reserved.