Yemen Crisis: Iran-Backed Houthi Rebels Take Over Government, Dissolve Parliament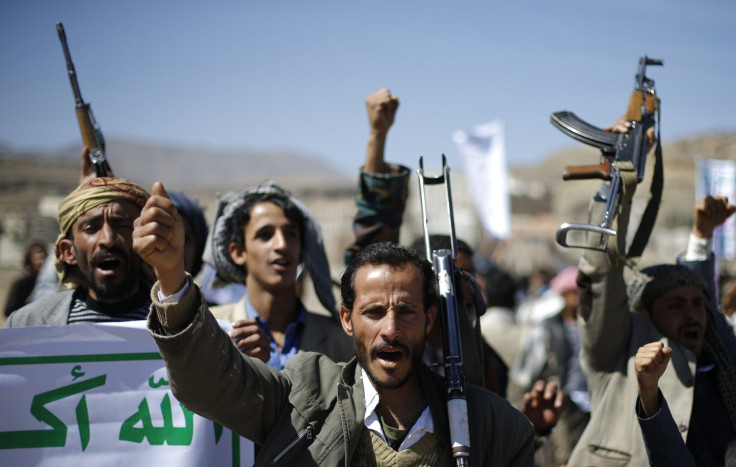 Yemen's Houthi rebels announced Friday that they had taken over the country and would be dissolving parliament, the Associated Press reports. The development comes after political parties failed to meet a three-day deadline set by the Shiite militia to resolve the power vacuum following the resignation of President Abed Rabbo Mansour Hadi last month.
The group will be forming a 151-member presidential council to govern Yemen for an interim two-year period, an unidentified spokesman said in a televised announcement from the presidential palace in Sanaa. "This is a new era that will take Yemen to safe shores," he said, reported the AP. The announcement also specified that "revolutionary committees" would be tasked with forming a new 551-member parliament.
Earlier on Friday, the rebel group announced a new presidential council in a "constitutional declaration," a move signaling that the Houthis were prepared to formally take over the country after holding de facto control since Hadi's resignation on Jan. 23. Only a president can issue constitutional declarations under Yemeni law, reported Al Jazeera. The United Nations rejected the move Friday and said it would not acknowledge such a unilateral move.
The Houthis, who are widely thought to be backed by Iran, moved into Sanaa from their northern stronghold last September to pressure the government to ensure greater political participation for them. The group's tightening grip on power culminated in the seizure of the presidential palace on Jan. 22, which prompted the resignation of Hadi and his prime minister a day later.
Opponents of the rebel group have staged demonstrations in several cities across Yemen under the slogan "revolt until the overthrow of the coup," according to Al Arabiya. The Houthi takeover has plunged the impoverished state into a deeper crisis after years of growing instability, including an insurgency by one of the world's most powerful al Qaeda affiliates.
© Copyright IBTimes 2022. All rights reserved.
FOLLOW MORE IBT NEWS ON THE BELOW CHANNELS