YouTube Removes Video About Walmart Selling ISIS Flag Cake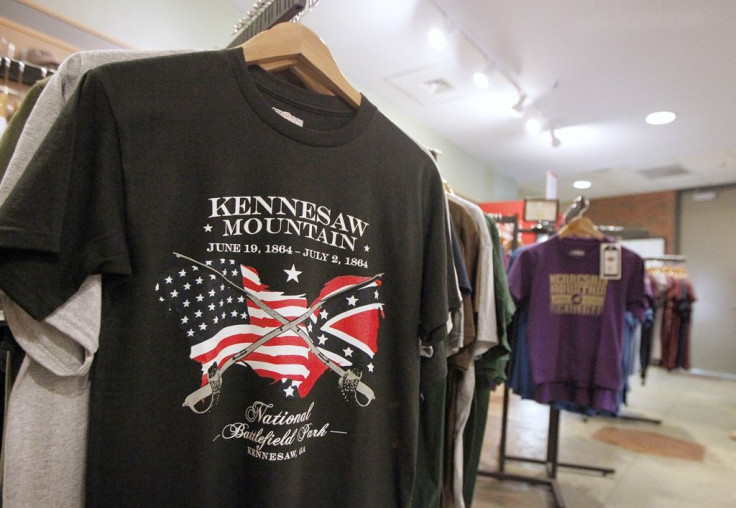 Walmart has apologized for making a cake that looks like an Islamic State group flag. The apology comes after a man drew attention to the cake through a YouTube video.
Chuck Netzhammer of Louisiana says in the video that his order for a Confederate flag cake was denied by Walmart. However, the store, at his request, made an ISIS flag cake for him the next day, he claims in the video, which is now removed from YouTube.
Netzhammer shows a white cake with black icing in the video. He says anyone can buy the ISIS flag cake from Walmart. He then demands an explanation from Walmart. He asks why the multinational retail corporation alienated Southern Americans with the "trash" being sold at the store.
Walmart responded to Netzhammer and apologized for making such a cake. Walmart spokesman John Forrest Ales said the cake should not have been made. "Our talented bakery associates take pride in what they create for our customers," USA Today quoted Ales. "It's unfortunate one customer thought to take advantage of an associate who did not know the flag and its meaning."
YouTube removed the video at 10:15 p.m. EDT Monday. According to the video sharing website, the video was removed because it had violated its policy against "spam, scams and commercially deceptive content." The video, however, reached around half a million views in only three days.
Earlier, prominent retailers like Walmart, eBay, Etsy and Amazon banned the sale of products promoting the Confederate battle flag. The retailers removed such products from their stores and websites. The decision was made on the same day South Carolina Gov. Nikki Haley ordered the removal of a Confederate flag from the state Capitol's grounds.
The move came after a racist gunman had killed nine African-Americans in a Charleston, South Carolina, church. The attacker was seen wearing the flag in photos. Walmart said after removing the merchandise that it had been removed because it never wanted to "offend anyone."
President Barack Obama, speaking after the attack, said in an interview for the podcast "WTF With Marc Maron" that America had not been cured of racism yet.
© Copyright IBTimes 2023. All rights reserved.