Yuya Wakamatsu Gunning For Demetrious Johnson Bout After Big Win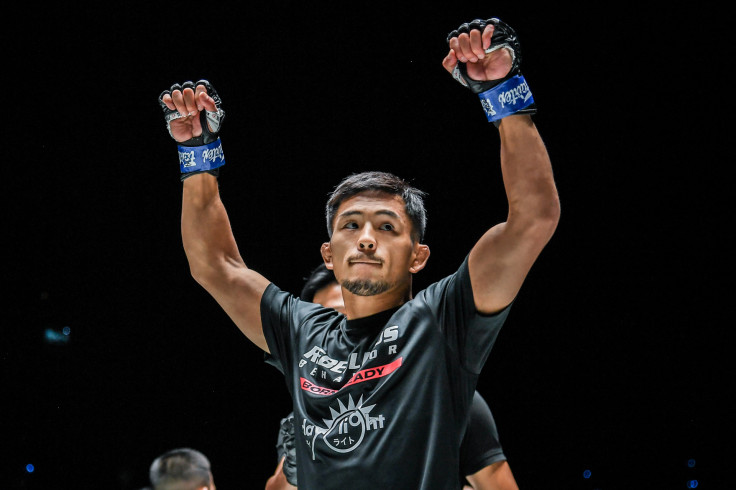 KEY POINTS
Yuya Wakamatsu defeated Xie Wei in spectacular fashion at ONE Fight Night 12
"I was able to overcome myself. So that's happier really," Wakamatsu says
Wakamatsu also reveals his wish to fight Demetrious Johnson
ONE Championship put together a card for the ages as fans around the world were blessed with finishes throughout ONE Fight Night 12 last Saturday, July 15 (Friday, July 14 in the U.S.) with only two contests going the distance and one name who shined at the event is Yuya Wakamatsu.
"Little Piranha" was tasked with taking on heavy-handed Chinese star Xie Wei on the undercard and Wakamatsu was more than happy with his own performance as he revealed during the post-event press conference.
"I'm really happy that I was able to win this fight, but more than that I was able to overcome myself. So that's happier really," Wakamatsu mentioned.
Entering the bout, many were expecting a barn-burner since both men have become known throughout the Singaporean combat sports promotion as two of the most prolific stand-up fighters within the flyweight division and they certainly delivered.
Wakamatsu and Xie, currently ranked No. 5 within the division, immediately traded leather before the pair were embroiled in a clinch battle that eventually saw the former take advantage as the latter's decision to throw a knee to his body allowed Wakamatsu to land a trip.
From there, Xie's face was under duress for the better part of 19 seconds as elbows from Wakamatsu came raining down with a couple of knees being thrown in for good measure.
Xie would be able to stem the tide for a short moment before Wakamatsu ultimately gained full mount and the fight-ending sequence would see the Chinese flyweight curled up in a turtle position as Wakamatsu's hands acted like pistons hammering his face.
"I had a lot of plans for this fight, but I focused on my step in and step out you know. Also, the strong punch, because I have like a really strong right hand and also, I tried to pressure my opponent. I was planning to do some takedowns, but the Xie Wei got great takedown defense [though] I was able to get the takedown," Wakamatsu stated.
"I did grapple for this fight, but I actually was planning to do a back choke as well; a rear-naked choke as well. Actually, if Xie Wei wasn't stopped with a TKO, I was ready to do that rear-naked choke."
The victory would have seen him easily be granted a $50,000 performance bonus like a handful of other fighters at the event, but since he missed the flyweight limit of 135 pounds by 0.5 pounds, Wakamatsu was deemed ineligible and the bout was turned into a catchweight.
Nonetheless, it was an impressive victory for Wakamatsu, his first since losing to Sung Hoon Woo and Adriano Moraes in 2022, and with it came the chance to call out his next opponent.
"One guy, he's DJ (Demetrious Johnson). I want to fight him because I believe I will win that fight. Right now, I'm ready," Wakamatsu declared.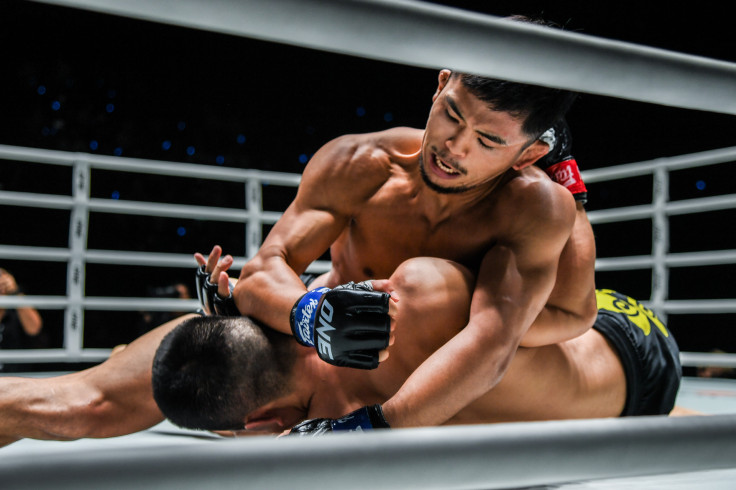 © Copyright IBTimes 2023. All rights reserved.