Zambia Seizes Chinese-Owned Mine Over Poor Safety Record: The Fraying Relations Between Beijing And Africa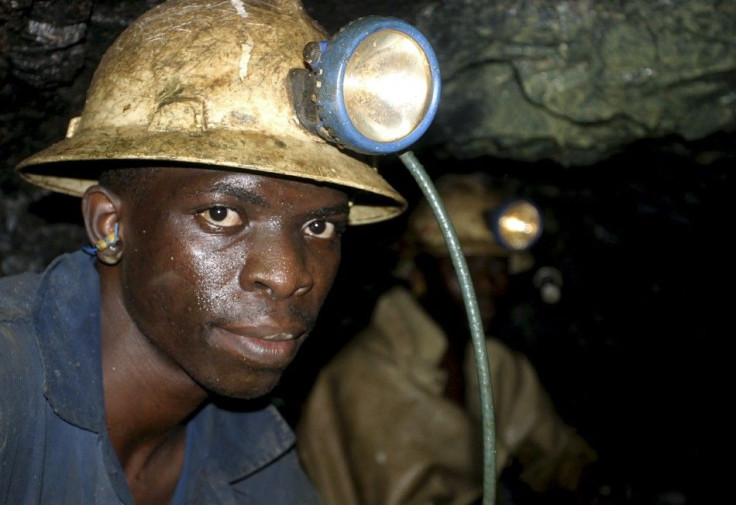 The government of Zambia has taken over operating control of a Chinese-owned coal mine amidst fears of safety lapses there.
Zambian authorities have already revoked the licenses of the Chinese officials who ran the Collum Coal mine, 200 miles south of the capital of Lusaka.
Yamfwa Mukanga, Zambia's mining minister, said Collum has a poor record on safety, health and environmental grounds.
"Collum coal mine has failed to consistently provide employees with approved personal protective equipment," he said at a news briefing, citing, among other things, that the mine lacked any emergency facilities like ambulances or a first-aid station.
"In some instances the entire mine has been closed to allow the mine management (to) comply with mine safety department directives, but there has been no improvement," he said.
In addition, the mine operators had failed to pay mineral royalties and did not reveal how much output it produced as required for all mining companies under Zambian law.
Mukanga added that the government will continue operating the mine "until a suitable investor is found."
The Chinese, who have their footprints all over the African continent, have invested at least $2 billion into Zambia's mining sector alone, BBC reported, but their stay in the country has been troubled.
Indeed, at the very same Collum mine in 2012, a Zambian miner was charged with murdering a Chinese supervisor while 11 others faced rioting charges for a protest over low pay. These incidents reflect the growing hostility of Zambian laborers who charge that the Chinese are taking advantage of them through underpayment and complete disregard for their safety.
The year before the murder of the Chinese mining boss, the Zambian government dropped charges of attempted murder against two Chinese managers who allegedly fired shots at miners during another pay dispute at Collum.
In November 2011, Human Rights Watch released a report deploring Chinese behavior and conduct at Zambian mines, including the imposition of poor health and safety conditions, regular 12-hour and even 18-hour work shifts involving hard labor, as well as preventing the formation of unions, all of which violate Zambia's national laws.
"China's significant investment in Zambia's copper mining industry can benefit both Chinese and Zambians," said Daniel Bekele, Africa director at HRW. "But the miners in Chinese-run companies have been subject to abusive health, safety, and labor conditions and longtime government indifference."
One miner told HRW: "Sometimes when you find yourself in a dangerous position, they [Chinese] tell you to go ahead with the work. They just consider production, not safety. If someone dies, he can be replaced tomorrow. And if you report the problem, you'll lose your job."
In a sense, the Chinese are simply replicating the egregious conditions of factories in their homeland to Africa.
"Many of the poor health and safety practices we found in Zambia's Chinese-run mines look strikingly similar to abuses we see in China," Bekele added.
"Respecting labor laws and ensuring workers' safety should be standard operating practice both in China and abroad, not treated as an irritating barrier to greater profits."
On the other side of the equation, Chinese officials claim that their investment in Zambia has created some 50,000 jobs, while bilateral trade between the two countries some 7,000 miles apart reached $3.5 billion in 2011.
Mining, particularly copper, is Zambia's principal industry, accounting for almost 75 percent of the nation's exports. Many mining companies are owned by foreigners, including, of course, the Chinese.
China's deep entry into Africa has raised other concerns – that the Chinese are simply a new wave of imperialistic foreigners plundering the continent's natural resources for their own benefit, much like the Europeans of prior centuries.
Chris McGreal wrote in the Guardian that a few years ago the hostility towards the Chinese was so palpable that President Hu Jintao once canceled plans to launch a smelter at a Chinese-owned Zambian copper mine.
Bizarrely, Hu denied that there was any animosity directed at the Chinese in Zambia.
"China is happy to have Zambia as a good friend, good partner and a good brother," he claimed.
On the ground level, ordinary Zambians are increasingly concerned by the thousands of Chinese who have entered the country and set up small retail shops, frequently undercutting native businesses.
"It's hard to know how they all got here," said Guy Scott, a former agriculture minister and parliamentary leader of the Patriotic Front party, according to the Guardian.
"If you go to the market, you find Chinese selling cabbages and bean sprouts. What is the point in letting them in to do that? There's a lot of Chinese here doing construction. Zambians can do that. The Chinese building firms are undercutting the local firms. Our textile factories can't compete with cheap Chinese imports subsidized by a foreign government. People are saying: 'We've had bad people before. The whites were bad, the Indians were worse, but the Chinese are worst of all.'"
Dipak Patel, a former Zambian trade and industry minister (and himself of Indian descent), said resentment toward the Chinese was escalating.
"We have a lot of Chinese traders selling in the market and displacing local people and causing a lot of friction," he said. "You have Chinese laborers here moving wheelbarrows. That's not the kind of investment we need . . . We in Zambia need to be very careful of this new scramble for Africa."
© Copyright IBTimes 2023. All rights reserved.