Zelensky Wants Reconstruction Of Ukraine To Start Now After Suffering 'Large-Scale Destruction'
KEY POINTS
Ukrainian settlements and a "significant part" of the country's economy suffered as a result of Russia's invasion
Ukraine should start reconstruction efforts now and not wait after achieving victory against Russia
"Colossal" funds are needed to restore infrastructure and economic life, among other things
The reconstruction of Ukraine should start now and not after the country has won the war against Russia, Ukrainian President Volodymyr Zelensky said Monday.
Ukrainian forces have liberated more than a thousand settlements from Russian forces, and new ones are being added to the list every week, Zelensky said during a national address.
However, all of the settlements "suffered large-scale destruction," with tens of thousands of homes in the areas getting destroyed, the head of state claimed.
A "significant part" of the economy also got ruined due to the war, resulting in thousands of enterprises going out of business.
Zelensky said there is a need for jobs and social benefits despite the decrease in tax revenues.
"That is why the recovery of Ukraine is not only about what needs to be done later, after our victory, but also about what needs to be done at this time. And we have to do it together with our partners, with the entire democratic world," Zelensky said.
"Colossal" funds are needed to restore infrastructure, economic life and social and medical services.
Meanwhile, schools and universities in Ukraine's unoccupied areas must be prepared for the new academic year. They will be under constant threat, particularly from missile strikes, Zelensky said.
Ukraine must also ready its energy resources for the winter and "do everything so that we pass this winter calmly... despite the threats Russia creates every day," he noted.
In addition, the country must address matters of waste processing, a topic that has been "neglected for a long time," according to Zelensky.
Ukraine needs a minimum of 25 new and technologically advanced waste processing plants to "provide both energy and secondary raw materials" and to "finally resolve the age-old problems of dumps and waste landfills" and "the inability of many communities to find solution for waste."
"[I]f some people think this is untimely, I want to say that the reconstruction of our state is not just the restoration of the walls that we had and that were destroyed by shelling. Ukraine must become the freest, most modern and safest country in Europe - in every sense of the word, in particular, in terms of our environment. I'm sure we will do that," Zelensky said.
A full-fledged recovery of Ukraine is estimated to cost $750 billion, Ukrainian Prime Minister Denys Shmyhal said during a conference in the Swiss city of Lugano Monday.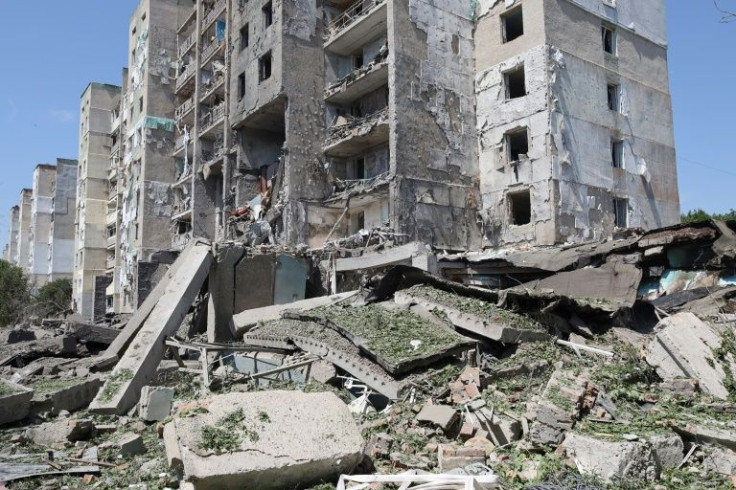 © Copyright IBTimes 2023. All rights reserved.