Zika Vaccine Gets Approval To Start Human Testing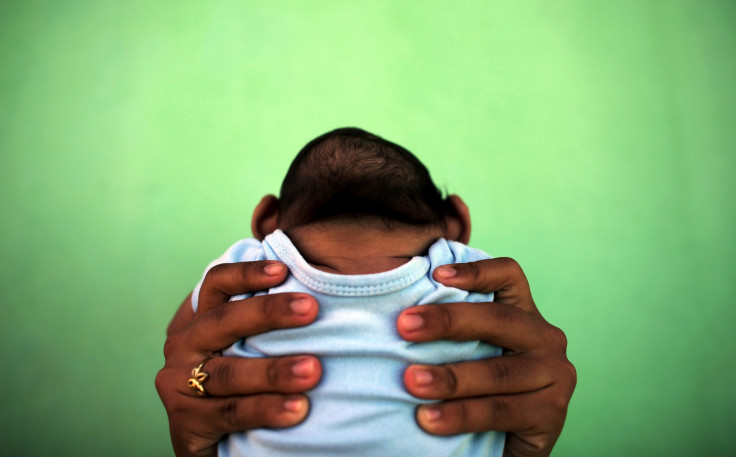 The initial human trials of a vaccine to combat the Zika virus will begin soon, Inovio Pharmaceuticals announced Monday. The Pennsylvania company is working with Seoul-based GeneOne Life Science to create a vaccine for the virus.
The two companies had previously worked together to create vaccines for Ebola and MERS. Both vaccines are being tested.
"We are proud to have attained the approval to initiate the first Zika vaccine study in human volunteers," Inovio's president and CEO Dr. J. Joseph Kim said in a press release. "As of May 2016, 58 countries and territories reported continuing mosquito-borne transmission of the Zika virus; the incidences of viral infection and medical conditions caused by the virus are expanding, not contracting. We plan to dose our first subjects in the next weeks and expect to report phase I interim results later this year."
The vaccine, called GLS-5700, produced a strong antibody and T cell response in small and large animals. The first phase of human testing is set to begin in a few weeks and will involve 40 healthy subjects. The study will evaluate the safety, tolerability and immunogenicity of the vaccine.
If testing in the first phase shows positive results, pending further approval, the study will move to the next stage of testing with subjects carrying the actual virus.
The Zika virus, first identified in Uganda, has since spread to equatorial Asia and in two years, the virus has rapidly moved through the South Pacific, including Hawaii, South America, Central America, and the Caribbean. The virus is introduced through mosquito bites — the Aedes mosquito, found all over the world, is the carrier. Zika can also be sexually transmitted.
Common symptoms of the Zika virus include fever, rash, joint pain, and conjunctivitis. Reports say that zika has also been linked to a severe birth defect called microcephaly and the Guillain-Barré syndrome in addition to other neurological abnormalities. No vaccine or therapy currently exists.
© Copyright IBTimes 2023. All rights reserved.