Baby With Zika-Linked Defects Born In New Jersey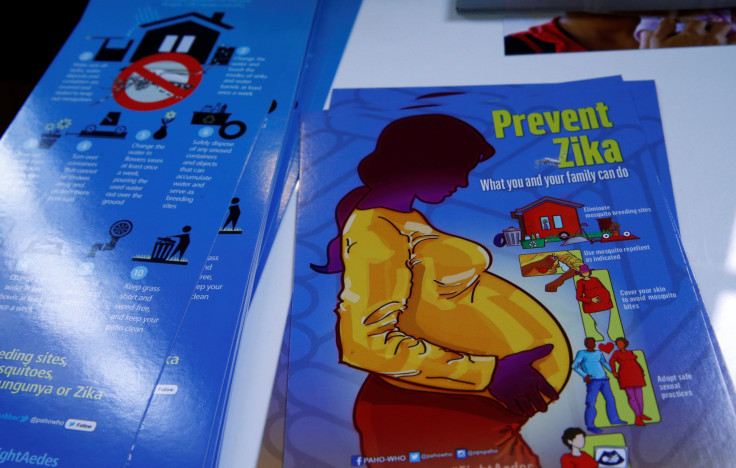 A woman infected with the Zika virus has given birth to a baby with the microcephaly birth defect in New Jersey, officials said Tuesday evening. The unidentified baby was born Tuesday at Donna A. Sanzari Women's Hospital in Hackensack to a 31-year-old woman who had traveled to Honduras, WABC-TV in New York reported.
Officials confirmed that the baby suffers from Zika-linked microcephaly, a condition where the child's brain and head are only partially developed. Doctors report the baby also has intestinal and visual problems. Reports indicate the girl is the first child born with Zika-linked complications in the New York City area, Fox reported.
According to a hospital representative, the mother, who is visiting the United States, is "receiving exceptional care during this difficult time and we would appreciate everyone respecting the mother's privacy," WPIX-TV reported.
Doctors in Honduras suspected intracranial complications with the child in utero, but it was not until she was admitted to the high-risk unit at Hackensack University Medical Center that doctors confirmed the microcephaly diagnosis. The patient's aunt told Fox News the mother is not doing well emotionally after the birth of her child.
While this is the first birth of a child with Zika-linked complications at Hackensack, it is not the first such case in the U.S. In February, the Centers for Disease Control and Prevention confirmed that a woman delivered a baby who suffered from severe microcephaly as a result of Zika infection.
The Zika virus, transmitted by the aggressive Aedes aegypti mosquito, has spread to at least 34 countries and territories. The World Health Organization estimates 3 to 4 million people across the Americas will be infected in the next year.
The CDC has warned pregnant women against travel to those areas. Health officials in several of those countries are telling women to avoid pregnancy — in some cases for as long as two years.
The CDC recommends:
* Women and men without symptoms who have traveled to or had sex with someone who has traveled to a Zika-infected area are now advised to wait at least eight weeks after possible exposure to the virus before the woman tries to become pregnant.
* Men who have traveled to a Zika-infected area who have not had symptoms of the virus are now advised to abstain from sex or use a condom for at least eight weeks after returning from the area.
* Men who live in a Zika-infected area should use condoms or abstain from sex as long as the Zika virus is circulating there.
* Women and men who do not have the virus but who live in areas where the virus is being transmitted are now advised to talk with their health care providers about plans for pregnancy during the current outbreak.
© Copyright IBTimes 2023. All rights reserved.
FOLLOW MORE IBT NEWS ON THE BELOW CHANNELS