Zika Virus In Colombia: Country Reports 13,531 Cases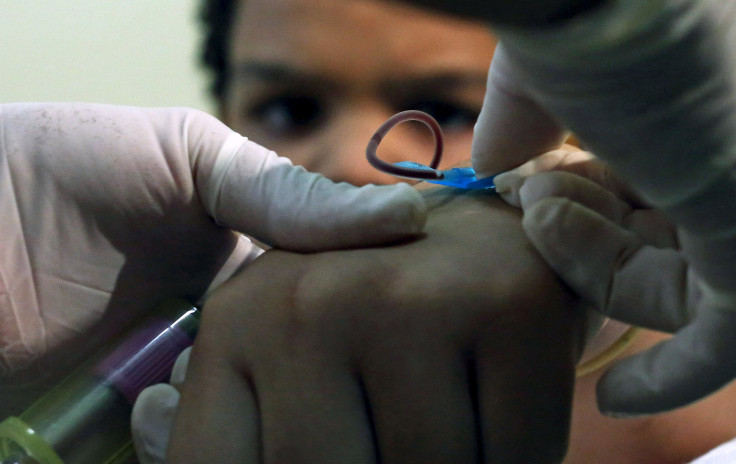 The Colombian government reported Wednesday that so far, there have been 13,531 people affected in the country by the Zika virus, the Associated Press reported. The virus had been reported in 178 Colombian municipalities and in 28 out of the country's 32 departments, according Martha Lucia Ospina, director of the National Institutes of Health.
Colombia's Deputy Health Minister Fernando Ruiz also cited that 12 cases have been reported of people with a neurological syndrome that resembled symptoms of the Zika virus and corresponding with Guillain-Barre syndrome, which is a condition in which the immune system attacks the nerves.
At least 20 Latin American countries have reported cases of the Zika virus, the Associated Press reported. In Brazil, the number of infants born with a rare brain defect known as microcephaly has continued to increase: 3,893 new cases have been identified since health officials began investigating in October and officials have said that they are convinced the flood of new cases are linked to an outbreak of Zika.
Zika Virus Around the World | HealthGrove
Cases of the virus have also recently started popping up in the United States, with three cases found in Florida, two cases involving pregnant women in Illinois, as well as several confirmed cases in Texas and Hawaii, including the birth of one child with a birth defect, according to CBS News. All of those cases reportedly involved travel to the Caribbean, Central or South America. Last week, the Centers for Disease Control and Prevention (CDC) issued a travel alert advising pregnant women to postpone travel to countries and territories in the Americas affected by the virus.
Common symptoms associated with the virus include fever, rash, joint pain and bloodshot eyes. The illness is typically mild, with symptoms lasting from several days to a week, according to the CDC. Outbreaks of Zika have occurred in areas of Africa, Southeast Asia, the Pacific Islands and the Americas. While there is no vaccine to prevent Zika or medicine to treat it, the CDC advised that travelers can protect themselves from the disease by taking steps to prevent mosquito bites.
© Copyright IBTimes 2022. All rights reserved.
FOLLOW MORE IBT NEWS ON THE BELOW CHANNELS