Zika Virus Outbreak 2016: Drugmaker Sanofi Begins Search To Develop Vaccine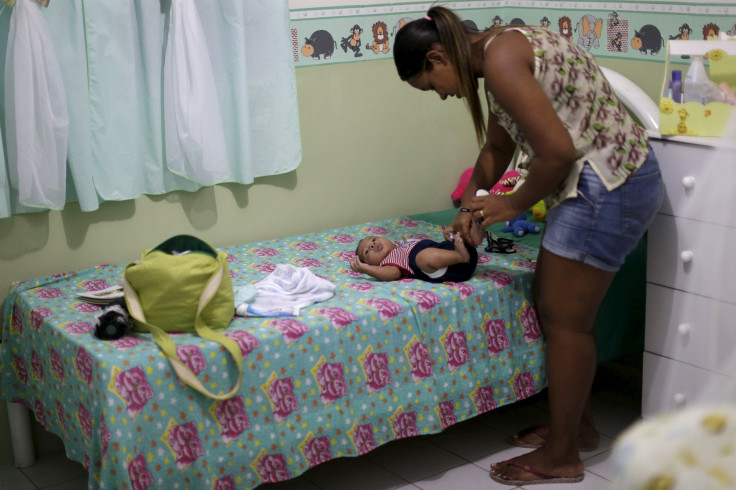 French drugmaker Sanofi Pasteur has started work to develop a vaccine against the Zika virus, the company said Tuesday. Alarm over the disease is spreading throughout the Americas because of its potential link to birth defects and neurological problems, and no vaccine, cure or reliable diagnostic test for the virus exists.
Despite growing fears over the virus and its effects, developing a vaccine is a process experts have said could take years. The World Health Organization declared the Zika virus outbreak a public health emergency of international concern Monday, citing an unproved but strongly suspected link between the virus and the birth defect known as microcephaly. Director-General Margaret Chan emphasized the need for "a coordinated international response ... to minimize the threat in affected countries and reduce the risk of further international spread." She pointed to "the lack of vaccines and rapid and reliable diagnostic tests, and the absence of population immunity in newly affected countries," as "further causes for concern."
Sanofi Pasteur, the vaccines division of Sanofi SA, has previously worked on developing and licensing vaccines for other mosquito-borne viruses like Dengue and yellow fever — achievements the company said would speed the process of finding a vaccine for the Zika virus.
"Sanofi Pasteur is responding to the global call to action to develop a Zika vaccine, given the disease's rapid spread and possible medical complications," Nicholas Jackson, the research head of Sanofi Pasteur, said in a statement.
Zika Virus Around the World | HealthGrove
Although 80 percent of Zika victims do not show symptoms, and most of those who do are afflicted only mildly, with a rash, fever and joint aches, the disease is considered dangerous because of its suspected link to microcephaly, a birth defect leading to smaller heads, developmental delays and other disabilities. It is to women who are pregnant or trying to become pregnant that the disease poses the greatest threat.
Sanofi is not the only group pursuing a vaccine. Researchers at the National Institute of Allergy and Infectious Diseases in the United States are also working off of existing vaccine research for similar viruses. But even with those advanced starting points, getting to a vaccine will take time, Anthony Fauci, director of the National Institute of Allergy and Infectious Diseases, warned in a call with reporters Thursday.
"While these approaches are promising, it is important to understand we will not have a widely available safe and effective Zika vaccine this year and probably not in the next few years," Fauci said. He said a Phase 1 clinical trial, which tests a drug or medicine's safety rather than its efficacy, could begin at the end of this year.
© Copyright IBTimes 2023. All rights reserved.
FOLLOW MORE IBT NEWS ON THE BELOW CHANNELS