Zimbabwe Elections Results, Still Being Counted, Are Already Contested By Opposition Leader Tsvangirai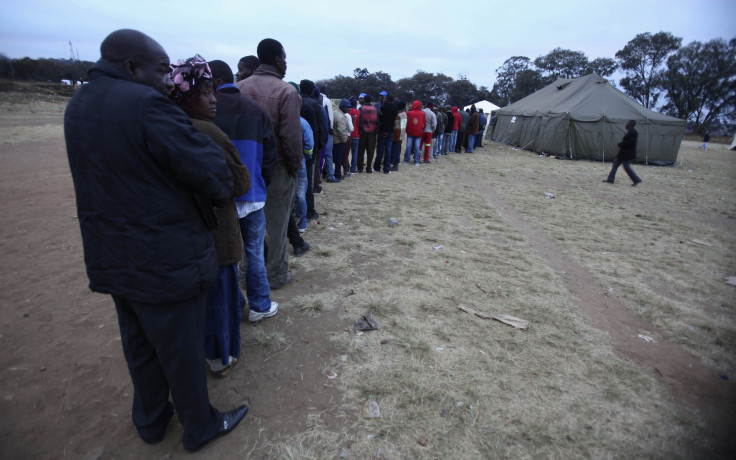 Charges of fraud and vote-rigging Thursday tainted an otherwise peaceful Zimbabwean election that pitted President Robert Mugabe, 89, who has ruled the country in various posts since 1980, against longtime rival and current Prime Minister Morgan Tsvangirai, 61.
As results begin to roll in, apparent loser Tsvangirai is already calling for an investigation, saying the election was a "huge farce."
Mugabe has, naturally, denied vote rigging, but Tsvangirai has nonetheless declared the results "null and void." Mugabe has sworn to step down if he loses.
"The shoddy manner in which it has been conducted and the consequent illegitimacy of the result will plunge this country into a serious crisis," Tsvangirai told the Guardian.
Observers from the Zimbabwe Election Support Network and the African Union observer mission had conflicting responses as to the validity of the claims of fraud. The head of African Union observer mission, Olusegun Obasanjo, a former president of Nigeria, said late on Wednesday that reports of irregularities would be investigated "but have not yet been substantiated," the Guardian reported. On the other hand, the Zimbabwe Election Support Network said they had found "a wide range of problems," and that "the poll was seriously compromised" – 82 percent of polling stations had voters turned away in urban areas, which is Tsvangirai's largest support base, the BBC said.
Especially in question is the fact that the Zimbabwe Electoral Commission printed 8.7 million ballots, even though only 6.4 million people were registered to vote in this election, Bloomberg reported.
The 2008 elections, also a Mugabe-Tsvangirai faceoff, saw 200 people die in election- and campaign-related violence.
© Copyright IBTimes 2023. All rights reserved.