Zucchini Recall 2022: Vegetable Pulled At Walmart Over Salmonella Contamination Risks
A recall has been issued by World Variety Produce for zucchini that was sold at Walmart over Salmonella contamination concerns.
The recall affects organic zucchini that was sold in case lot #38706503 and distributed at select Walmart stores that are located in Arizona, Arkansas, Illinois, Indiana, Iowa, Kansas, Kentucky, Louisiana, Michigan, Minnesota, Mississippi, Missouri, Nebraska, North Dakota, Oklahoma, South Dakota, Texas, and Wisconsin.
The affected zucchini was sold under the Organic Marketside brand and is packag ed in a two-count package that includes a clear overwrap tray. Net weight of the product is 6 ounces, and the UPC code is 6-81131-22105-4.
Consumers who have the recalled vegetable in their possession are urged to destroy and dispose of the product.
Questions about the recall can be directed to World Variety Produce at 1-800-588-0151, Monday through Friday, from 7 a.m. to 5 p.m. PST.
Salmonella can cause serious and sometimes fatal infections, especially in young children, elderly adults, and those with weakened immune systems.
Symptoms of Salmonella infections can include fever, diarrhea (which may be bloody), nausea, vomiting, and abdominal pain. In rare instances, Salmonella can get into the bloodstream, causing arterial infections, endocarditis, and arthritis.
The company became aware of the possible Salmonella contamination when a single lot of imported organic zucchini tested positive for the organism during routine Food and Drug Administration sampling.
World Variety Produce said that no illnesses from the potentially contaminated zucchini have been reported to date.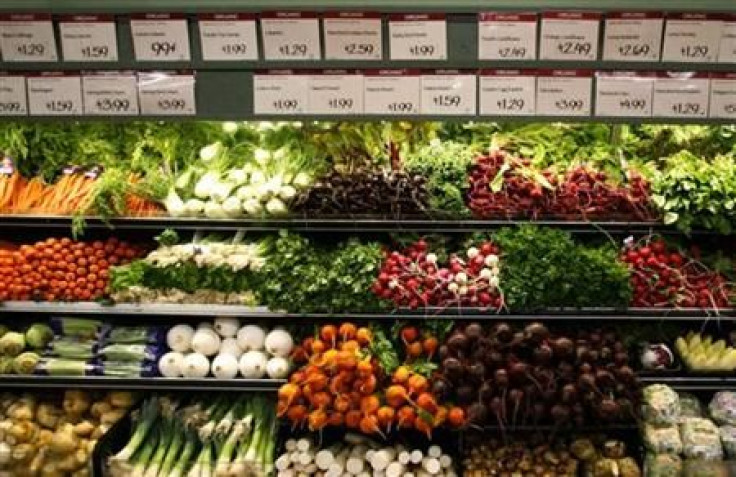 © Copyright IBTimes 2023. All rights reserved.