10 Big Fat Pet Weddings (Photos)
Pet wedding is a growing trend, despite high divorce rates among humans.
Pet lovers have been throwing grand wedding parties to get their little ones walk down the aisle and tie knot to their partner.
Sometimes these wedding are made legal by putting their paw prints on a set of matrimonial documents.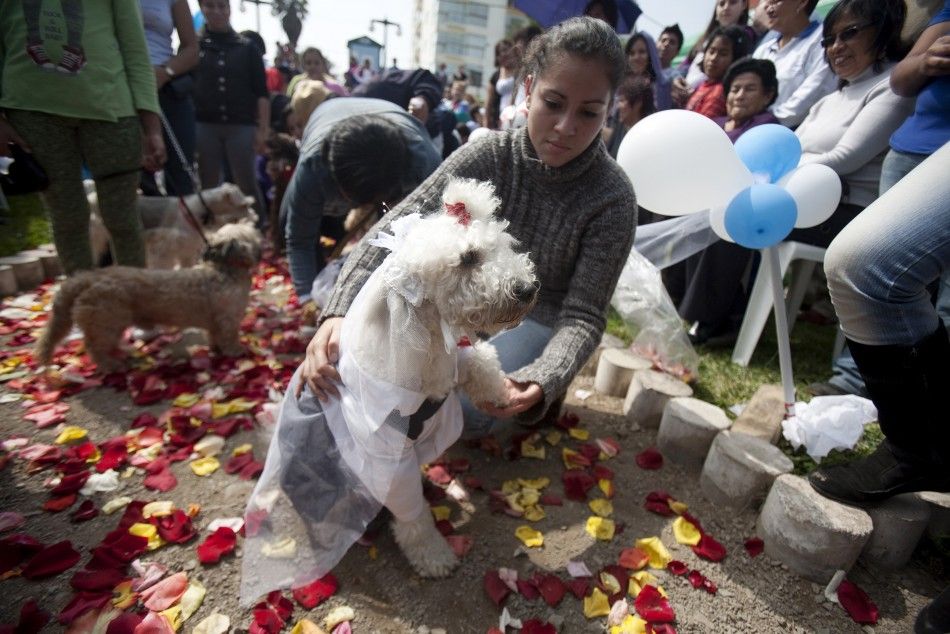 © Copyright IBTimes 2023. All rights reserved.