10 Cities In The US And Around The World Providing Pre-Kindergarten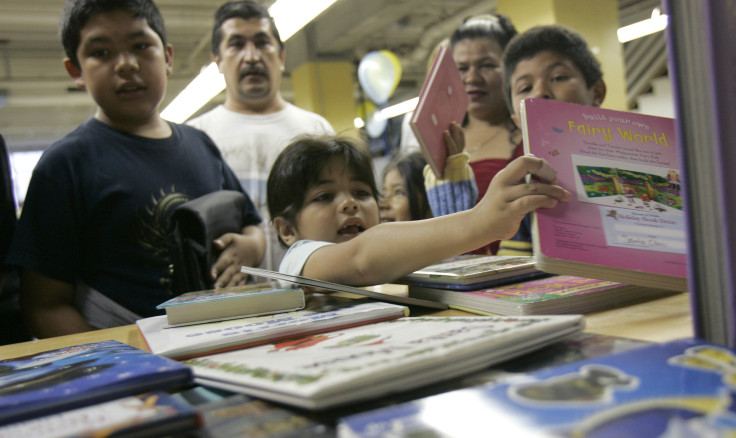 New York City Mayor Bill de Blasio is announcing his plans for universal pre-kindergarten on Monday, and according to Capital New York, Gov. Andrew Cuomo will announce plans on Wednesday to fund full-day pre-kindergarten statewide.
In many European countries, universal preschool is already the norm, while the U.S. ranks far lower than most members of the Organization for Economic Cooperation and Development in public spending on child care services and child care enrollment of those under age six.
Though American public preschools have mostly sprung up in the past two decades, optional preschool programs date back to 1965, when Pennsylvania decided to provide kindergarten to four-year-olds. Today, many other states, including Wisconsin, Oklahoma, New York, Maine, Georgia and Florida have various preschool programs.
Here's a list of 10 cities in the U.S. and around the world offering public preschool.
Chicago: Public schools offer children over three and under five years old half days of preschool. Families living within the city can apply for the program, and children eligible for free or reduced lunches are given priority. Illinois was the first U.S. state to introduce widespread voluntary preschool in 2006.
Washington, D.C: The nation's capital serves a higher percentage of three and four-year-olds (and spends more per child) than any state. More four-year-olds attend pre-K in the city than in 15 states with programs. Starting at age three, children can attend preschool five full days a week, paid for by the city's taxes.
San Antonio: Mayor Julian Castro is introducing a sales-tax-for-pre-K plan to provide universal pre-K to the city's children. The idea is to catch children from poor and immigrant families as well as middle class families who come to kindergarten unready to learn. The preschools will offer full-day classes and pay staff better than most teachers.
Tulsa: President Obama praised Oklahoma's universal pre-K program, started in 1998, in his latest State of the Union Address. About 75 percent of the state's four-year-olds attend the state's preschool program today, according to the National Institute for Early Education Research. Children can attend full or half days.
Miami: Since 2005, Florida has provided free preschool to four-year-olds, with options at private, faith-based and public preschools. About 70 percent of four-year-olds attend the preschools.
London: Local governments in the United Kingdom fund preschool for children over three years old. In England, each child is entitled to 15 hours per week of free childcare.
Paris: France requires kids to start school at age three in France, where nursery school or ecole maternelle teaches children reading, writing, painting, dancing, drawing and more five full days a week. Hot lunches are included.
Berlin: Germany provides voluntary preschool, but slots fill up quickly. Prime Minister Angela Merkel has promised to increase the number of slots for preschool and even created an allowance for families who care for young children at home.
Tokyo: The Japanese government subsidizes day care centers nationwide for families of all income levels. To encourage women's labor force participation and fertility, Japan's Prime Minister Shinzo Abe recently pledged to expand child care. Currently, public child care has long waiting lists and regulations limit private child care providers.
Stockholm: Sweden requires its cities to provide preschool for a fee to children from the age of one if the parent desires, even if the parent is unemployed. The fees are proportional to the parents' income but cannot exceed 1,260 Swedish krona, or $196, per month. At age three, all children receive at least 525 free hours of preschool.
© Copyright IBTimes 2023. All rights reserved.