10-Year-Old's Heartbreaking Suicide Note Before Killing Herself: 'Mum Will Be Happiest'
A 10-year-old girl died by suicide in Mexico, leaving behind a heartbreaking note, which claimed that her mother will be the "happiest woman" after her death.
Authorities in Aguascalientes, Mexico, said they received a call about a young girl's death at 10:18 p.m. local time (11:18 p.m. EST) on Jan. 6, during which the festival called Three Kings Day or " Dia De Los Reyes " was being observed in the country – a time when people exchange gifts with their loved ones.
On arriving at the scene, the police found a suicide note near the girl's body, where she blamed herself for her mother's miseries after her birth caused her father to leave, Mirror Online reported. Here is what the 10-year-old, identified as Evelyn Nicole N., wrote in the letter:
"Dear Three Kings, I only want to ask you my mum will be the happiest woman in the world after I will not be here anymore as I am only a pain and a ruin in her life since I was born, as I was the reason my dad left our house. I want to ask my mum to be calm, not to work a lot, the best present I can ask is her happiness. I hope someday you remember me and in the sky, finally, you hug me. I think the best present for the Three Kings is if I kill myself. As you always said to me I wish you had never been born. I love you so much, mum, I know the Three Kings do not exist but I give you this great present."
The cause of death of the deceased was declared to be strangulation by hanging. The location of the girl's mother was not known. Local reports said the police were looking to charge her once she was found.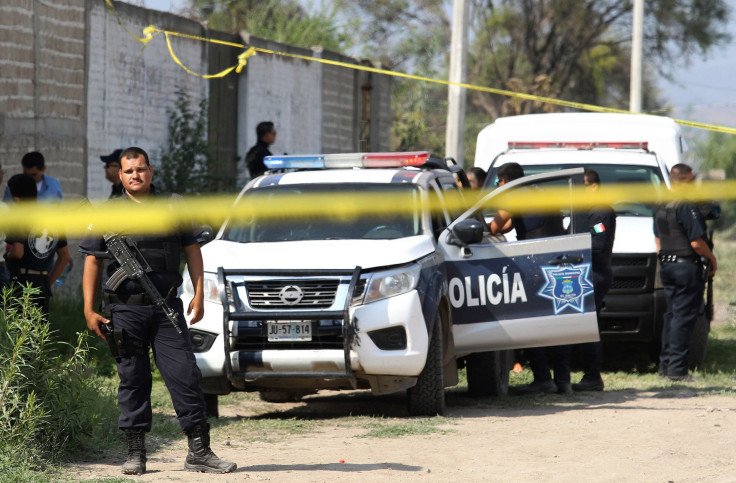 According to neighbors, the young girl's suicide came as a shock for them as there were no indications of her being depressed from troubles she might be facing at home.
Instances of minors choosing to take their own life, though rare, is not unheard of. McKenzie Adams, a nine-year-old girl in Alabama killed herself in December after she was allegedly bullied at her school.
"She was being bullied the entire school year, with words such as 'Kill yourself,' 'You think you're white because you ride with that white boy,' 'You ugly,' 'Black b----,' 'Just die,'" Eddwina Harris, the girl's aunt said at the time.
However, the police said no formal complaint was filed against any specific student, prior to the young girl's death. The Demopolis City School System, which was in charge of the institution where Adams studied, also denied any incidents of bullying happening inside the school following an internal investigation.
If you have thoughts of suicide, confidential help is available for free at the National Suicide Prevention Lifeline. Call 1-800-273-8255. The line is available 24 hours, every day.
© Copyright IBTimes 2023. All rights reserved.