10G's CEO Patrick Rhatigan Discusses Lead Generation, Business Development And Post-Covid Sales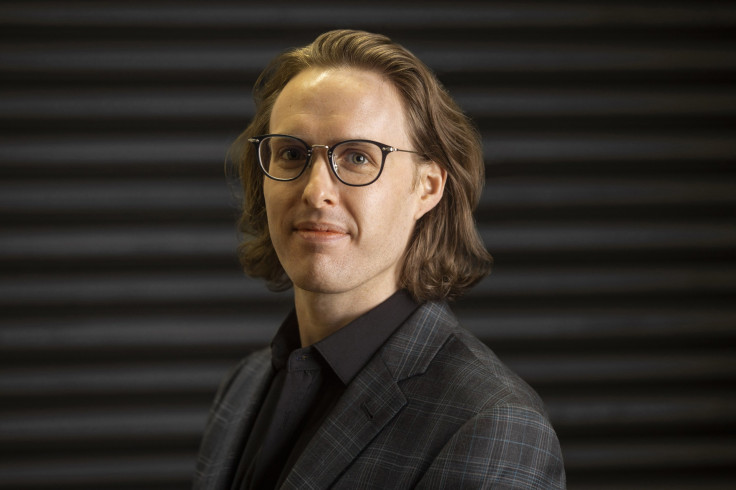 Patrick Rhatigan is the founder and CEO of 10G, which is a market-leading outsourced business development firm. 10G provides a world-class sales team for small and medium-sized businesses to supercharge their path to achieving and exceeding their revenue goals. Before Rhatigan founded 10G in 2017, he held senior and executive positions at various innovative advertising technology companies like TruEngage, plzADvize and ProgrammAddict.
In this interview, Rhatigan talks about a variety of topics related to business development, lead generation and current trends in the sales landscape.
Question 1: What exactly is 10G? How long have you been in business? What are some of your biggest successes so far? And how does your service differ from other lead generation services?
10G is a partner to small and medium-sized companies that are looking for a better way to grow their revenue. What makes 10G different is that we are not a cookie-cutter solution, we offer different solutions tailored to each of our clients' specific needs. For some, we are their entire outbound sales engine responsible for bringing qualified leads to the table. For others, we are a complementary force that assists in areas where the company may be struggling. This can be developing their go-to-market strategy or conducting a workshop on how to conduct a discovery call in a way that yields progression through the sales funnel.
We have been in business since 2017, but this past year has been a really exciting time for us and has given us great momentum going into 2022. Unlike other lead generation companies, which rely on outside sales enablement platforms, we have reinvested our profits since we started 10G to build our own software, which we launched this year. Having our own platform enables us to provide a more personalized, and efficient, service for our clients. Further, it helps us ensure that it works for them.
We define our success based on our clients' success, so we are very focused on delivering success to the companies we work with. We want to level the playing field for our clients, who often are not yet in a position to build out their internal sales teams in a very competitive hiring market, by providing a best-in-class, cost-effective solution.
Our people, our software platform, and our process are what really sets us apart. Most lead generation companies will pride themselves on volume, which they accomplish by filling up your calendar with meetings. However, a lot of these meetings won't result in any new business.
We have taken a distinctly different approach. We look at previous successful deals of our clients to understand who the decision-maker was, which aspects of our clients' offering appealed to them, how they're using our clients' product/service, etc. With this information, we reverse engineer a client's ideal customer persona (ICP). Based on this ICP, we then use various micro indicators to determine an extremely specific prospect set. This hyper-targeting has proven to yield more quality meetings and less wasted time for our clients.
Question 2: Which target groups is 10G aimed at? Which industries and company sizes are we talking about?
Unlike other solutions in the B2B landscape, we are industry agnostic, which really shows the value of our people and our process. Our mission is to level the playing field for high-potential companies with great products or services that don't yet have major revenues or financial backing. Our clients have ranged from five-person, pre-revenue startups to robotics companies and investment banks generating millions of dollars in monthly revenue.
We pride ourselves on the diversity of our client roster, and that diversity is what makes it so interesting day in and day out. It doesn't matter who you are, if you need help to grow your revenue, give us a call -- there is almost always something we can do to help.
Question 3: What challenges do you usually see in companies before they become a 10G client?
It really comes down to the struggle of finding, hiring, training, and keeping good salespeople. It requires a lot of skill and time to draft, iterate, and create quality, sequenced omnichannel campaigns, not to mention execute them at scale.
Building an internal sales team with the expertise and tenacity needed to drive new business is prohibitively expensive for a lot of companies. Small and growing businesses simply do not have the time or resources to dedicate themselves to rolling something like this out. Many of our current clients have tried it and lost a lot of money as a result of their endeavors.
Question 4: What current trends are shaping the (online) sales sector? Has the COVID-19 pandemic had any influence on the way business is being done?
As business has shifted online, the outbound sales market has gotten more saturated, and people are getting inundated with sales emails. As such, an email campaign that might have worked pre-pandemic will not work now.
The biggest trend we identified and were able to capitalize on is making outbound sales multifaceted. Lead generation companies tend to focus on metrics like company size, spending, and employee count when identifying prospects. We realized that this did not go deep enough, as every prospect's needs and motivations vary greatly.
The technology we've developed uses the same principles as revenue management: how do we get our client in front of the right prospect, at the right time, to sell the right product when it's needed most. Ultimately, that is what makes us unique and successful.
Question 5: Which tips would you give a CEO who is struggling to find the right sales managers for his or her company?
Invest in the right people as soon as you can, regardless of the perceived costs, because the perceived cost is never as severe as the ultimate price of not doing so. If the people you work with are able to understand both your product and, more importantly, the "why" behind it, you will have great success.
Another major issue we come across is great salespeople not wanting to stay at one company for long, mostly due to stale growth trajectories or redundancy in their work life. That's why we challenge all members of our team to learn and be as involved as possible in all aspects of the business.
We found that it makes for a more cohesive team that is willing to build something long-term. Additionally, to date, we have a 100% employee retention rate, which says a lot about the benefits of creating an inclusive work environment where people are, and feel, seen and heard. In such an environment, people are confident to grow into the person they aim to be personally and professionally.
Question 6: Is there anything that company owners should never do when it comes to scaling a sales department?
Never underestimate the value of patience, understanding, and support. An environment that is conducive to innovation and initiative is always an environment built on principles that encourage creativity and the willingness to share that creativity.
Additionally, one of the biggest obstacles we see is an unwillingness to change, which often goes hand in hand with the false assumption of having the sales process figured out. By nature, it will always be evolving to some degree.
If you are not meeting your financial revenue goals, something is not working as well as it should be. You really must be willing to adapt and change, and be nimble enough to do so, which is a challenge for almost everyone because company owners naturally take great pride in what they've built.
The key is to not let your pride in the company you built up derail you from achieving the success you could have tomorrow by embracing different perspectives. Ego is generally the enemy of success.