11-Month-Old Baby Dies Mid-Air On Qatar Airways Flight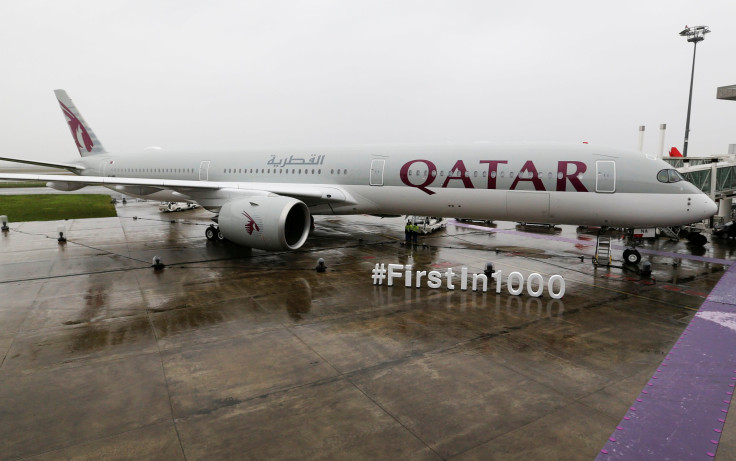 An 11-month-old baby died onboard a Qatar Airways flight Wednesday while traveling with his parents from Doha to the Indian city of Hyderabad.
According to reports, Arnav Varma began having problems with his breathing and was rushed to Apollo Medical Centre after landing in Hyderabad. However, the baby was declared dead on arrival.
The baby was born last October in New Jersey and holds a U.S. passport while his father, Anil Varma, holds an Indian passport.
"We are aware of the very sad news that a young child passed away at Hyderabad International Airport this morning. Our heartfelt sympathy and thoughts are with the affected family," a spokesperson for Qatar Airways told The Sun.
The incident took place on Qatar Airways Flight SR-500.
Hyderabad airport spokesperson Sangeetha CR said, "We're awaiting for investigations to conclude and for official reports from both Qatar Airways and Apollo hospitals on the baby's death."
In a similar incident last month, a four-month-old died after developing breathing problems onboard an IndiGo flight while traveling with his parents.
The crew decided to divert the plane, bound for Patna, India, to Hyderabad and requested for an ambulance and a doctor at the airport. The boy was rushed to a private hospital, where he was declared brought dead.
"An IndiGo flight 6E 897 operating from Bangalore to Patna was diverted to Hyderabad due to a medical case this morning. The crew along with a doctor on-board attended to an infant. After landing, the infant was immediately rushed to the hospital accompanied by an IndiGo staff member. Unfortunately the infant died," a source at the airport said, the Asian Age reported.
In another similar incident in 2016, a four-month-old died while traveling with her family on a Cathay Pacific Airways flight from London to Hong Kong. The baby was suffering from a gastrointestinal disease when she boarded the flight. She fell unconscious onboard and her family informed the cabin crew. Emergency landing was made at Kazakhstan airport and paramedics were called to the scene. The baby, however, was pronounced dead.
© Copyright IBTimes 2023. All rights reserved.