11 Most Inspirational Kobe Bryant Quotes To Celebrate Kobe Bryant Day 2022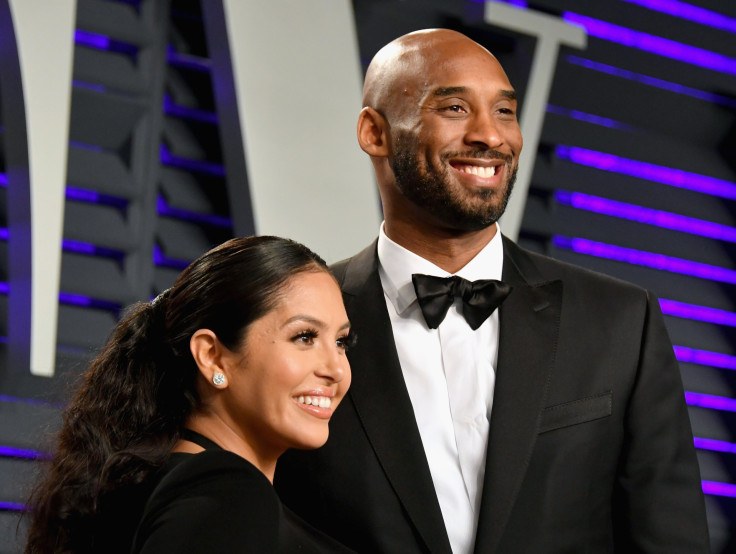 KEY POINTS
Kobe Bryant Day is celebrated on Aug. 24 in honor of his jersey numbers 8 and 24
The basketball legend delivered remarkable performances throughout his professional career
The five-time NBA champion remained an inspiration to young athletes even after his passing
Kobe Bryant, a legend in the field of professional basketball, served as an inspiration to athletes and a cultural icon to his community. Kobe Bryant Day – celebrated every Aug. 24 in honor of his jersey numbers 8 and 24 – is a fitting day to celebrate his life and body of work.
Throughout his professional career as an athlete, Kobe shared many inspirational quotes that continued to live on beyond his passing.
This Kobe Bryant Day 2022, let's take a look at some of them:
"I've failed quite a bit. But I understand that's actually part of the process of succeeding. I'm not one that really believes in failure. I believe in setbacks. You have to learn from those. You have to learn what are those landmines that can be avoided the next time. What are those pitfalls. You have to learn from that stuff. Welcome those things. It's a part of life."
Kobe may be best known as an NBA Hall of Famer, but he is no stranger to failure. After his retirement, he ventured into entrepreneurship. When Kobe spoke with WSJ's Dennis K. Berman at the WSJDLive conference held in Laguna Beach, California, in 2016, he was no longer an NBA player but the CEO of Kobe Inc. and general partner of Bryant Stibel. Venturing into the world of investing, he talked about what he learned while playing basketball and how it taught him business, including what he thought of failure.
"When we are saying this cannot be accomplished, this cannot be done, then we are short-changing ourselves. My brain, it cannot process failure. It will not process failure. Because if I have to sit there and face myself and tell myself, 'You are a failure,' I think that is almost worse than dying."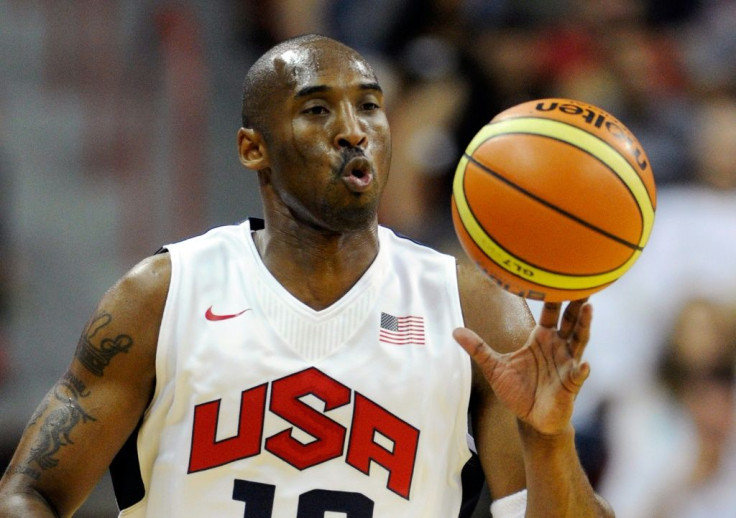 Kobe mentioned the quote in the Showtime documentary "Kobe Bryant's Muse" while talking about his mindset of accomplishing the impossible and how one should deal with failure. He also opened up about people doubting his return to the court following a devastating Achilles injury in 2013.
"Have a good time. Enjoy life. Life is too short to get bogged down and be discouraged. You have to keep moving. You have to keep going. Put one foot in front of the other, smile and just keep on rolling."
The five-time NBA champion of the Los Angeles Lakers served as an inspiration to young athletes all over the world. During his 2008 talk with Priya David, Kobe spoke about his inspiration for creating The Kobe Bryant Basketball Academy and why he chose to grant the wish of a one-armed boy dreaming of becoming an athlete. He dedicated his message to the aspiring athlete who wanted to spend a day with him.
"The story continues. If you fail on Monday, the only way it's a failure is if you decide to not progress from that. To me, that's why failure is non-existent. If I fail today, I'm going to learn something from that failure. I'm going to try again."
When Kobe talked to ESPN's Jemele Hill for BET's Genius Talks, a live stream interview powered by AT&T, he spoke about how failure only happens when you decide to quit and how learning from failures helped him succeed.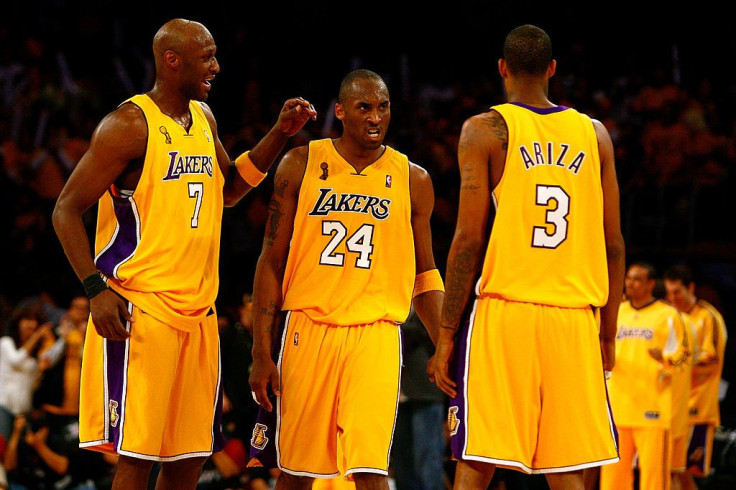 "The greatest fear that we face is ourselves."
In Kobe's TEDxShanghai talk in 2016, the athlete acknowledged how scary it was to accept a dream and go for it. He talked about the power of the mind, fearlessness and how fears teach us to reach for our dreams. He also said his love for his sport developed early on because "I was born to play basketball. I played a lot of sports, but nothing brought me this sense of peace."
"As a parent, you have to set the example. This is another obstacle. This obstacle cannot define me. It's not going to cripple me. It's not going to be responsible for me stepping away from the game that I love."
In what is regarded as Kobe's last great interview, he talked to Patrick Bet-David about his Laker days, his family, recovering from his Achilles injury and his priorities. He remembered thinking about the long process of recovery and not knowing whether he could recover or if he even wanted to go through with the surgery at all. While assuring his children that he would be alright, they became his inspiration for this motivational quote for parents.
"When I retire, I didn't want to have to say, 'I wish I would have done more.'"
In the same interview, Kobe talked about his dedication to giving his career his all, which sometimes resulted in his relationships with friends suffering. Kobe knew the toll on his relationships but said people who loved him would understand and "let you be you." While others were hanging out "just to hang out," Kobe was focused on giving it all in his career.
"You can't stop people from trying to limit your dreams, but you can stop it from becoming a reality. Your dreams are up to you. I encourage you to always be curious, always seek out things you love and always work hard once you find it."
As one of the most influential athletes of all time, Kobe served as an inspiration not only to active players but also to those dreaming to make it big in sports. Speaking to Special Olympics athletes, Kobe urged them to make their dreams a reality by remaining curious, fueling their passion and always yearning for more. He recorded the video after his last game, which gave him time to pause and reflect. He shared the lesson he cherished most during his career: to love what you do. "When you know you're truly giving it your all, there's no greater feeling in the world," he added.
"Those times when you stay up late and you work hard; those times when don't feel like working — you're too tired, you don't want to push yourself — but you do it anyway. That is actually the dream. That's the dream. It's not the destination, it's the journey. And if you guys can understand that, what you'll see happen is that you won't accomplish your dreams, your dreams won't come true, something greater will."
Kobe's jersey retirement ceremony held in December 2017 was an emotional day for basketball enthusiasts. During his speech, Kobe directed the inspirational message to daughters Natalia, Bianca and the late Gianna, who died with him during the helicopter crash. At the event, both his No. 8 and No. 24 jerseys were hung in the Staples Center rafters.
"You are responsible for how people remember you–or don't."
In the same jersey retirement ceremony, Kobe mentioned this inspiring quote, which fans of the athlete use to this day to motivate themselves to hone their craft.
"I want to make sure that they're growing up in a world better than the one we are currently living in."
At the launch of Kobe's Mamba Sports Academy in 2018, he hosted workouts for NBA and WNBA players. He also coached daughter Gianna's AAU girls' basketball team on top of monitoring the growth of its training facilities. The project was dear to Kobe's heart, so he thought about his children when he said the memorable quote.
Here are other inspirational quotes from the Black Mamba:
"Everything negative -- pressure, challenges -- is all an opportunity for me to rise."
"The important thing is that your teammates have to know you're pulling for them and you really want them to be successful."
"I have nothing in common with lazy people who blame others for their lack of success. Great things come from hard work and perseverance. No excuses."
"I'll do whatever it takes to win games, whether it's sitting on a bench waving a towel, handing a cup of water to a teammate, or hitting the game-winning shot."
"The most important thing is to try and inspire people so that they can be great at whatever they want to do."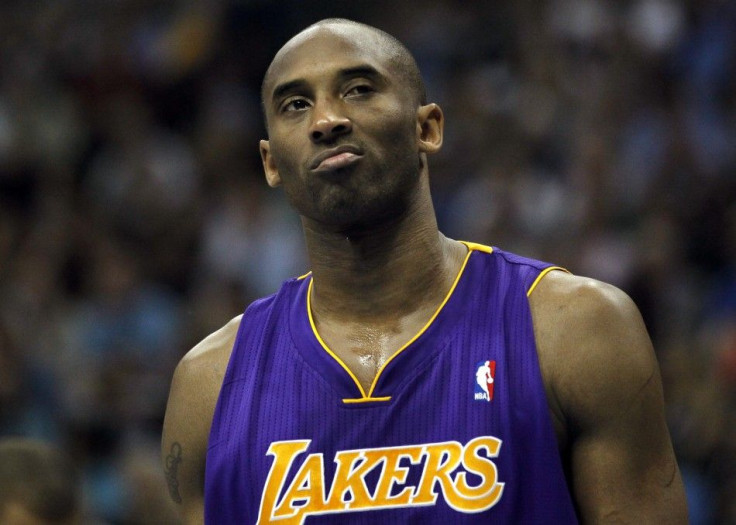 © Copyright IBTimes 2023. All rights reserved.