11-Year-Old Inserted 70 Magnetic Balls Inside His Penis, Doctors Find
An 11-year-old boy was admitted to a hospital in Hangzhou, Zhejiang province, China, earlier this week, to remove 70 small magnetic balls that he possibly inserted inside his penis.
The young boy, nicknamed Xiaohua, underwent a two-hour-long surgery to remove the balls, Monday, after he started suffering from constant pain and facing difficulty while urinating. The doctors successfully removed the buckyballs, each of which was five millimeters (0.2 inches) in diameter, which were lodged inside the kid's bladder.
After scanning the urinary tract of the boy, the doctors decided to perform a minimally invasive surgery to extract the balls via the boy's bladder during an endoscopy.
"Regular surgery would require a 10-centimeter [four-inch] incision, but with microsurgery the opening is minimized to just one centimeter [0.4 inches]," Dr. Tao Chang of the Children's Hospital of Zhejiang University School of Medicine, said, Mail Online reported.
Even then, the surgery was not smooth going, at least initially. "The balls stick to each other and it's difficult to remove them as a whole lump, so at the beginning we could only pick up two or three at a time," Tao added, South China Morning Post reported. "After we had taken out around 50 balls, the remaining ones formed a line and we took those out in one go."
The boy was expected to make a full recovery.
Although the 11-year-old stayed mum about how the metal balls ended up inside his body, the doctors believed that the child had pushed them up his urinary tract. "As children mature, it is normal for them to become more curious about their bodies," Tao said.
Because of this, Tao advised teachers and parents to try and communicate better with their children, so that it makes it easier for them to cope with the changes their bodies go through. Doctors have also repeatedly warned of the dangers of letting children play with such magnetic balls, which are easily available and can be bought cheap. A pack of 200 balls is sold online for just $10 in China.
Tao said that doctors at his hospital have encountered several cases where youngsters aged between 10 an 15 had inserted various small objects in their urethras as a result of curious experimentation. These objects included electric wires, cables, sewing needles and, a 3.1-inch ear pick. Adolescent penises allow objects of up to 0.2 to 0.3 inches to pass through them, he added.
In January, a 12-year-old from Wuhan, Hubei province, had to undergo surgery to remove 39 magnetic beads from his penis. The boy later admitted that he had inserted the buckyballs inside his penis because he wanted to see what would happen. "Painful urination, also known as dysuria, would cause urinary retention, abdominal pain and in some cases, vomiting," Dr. Wang Jun of the Wuhan Children Hospital's urology department, said, Albawaba reported.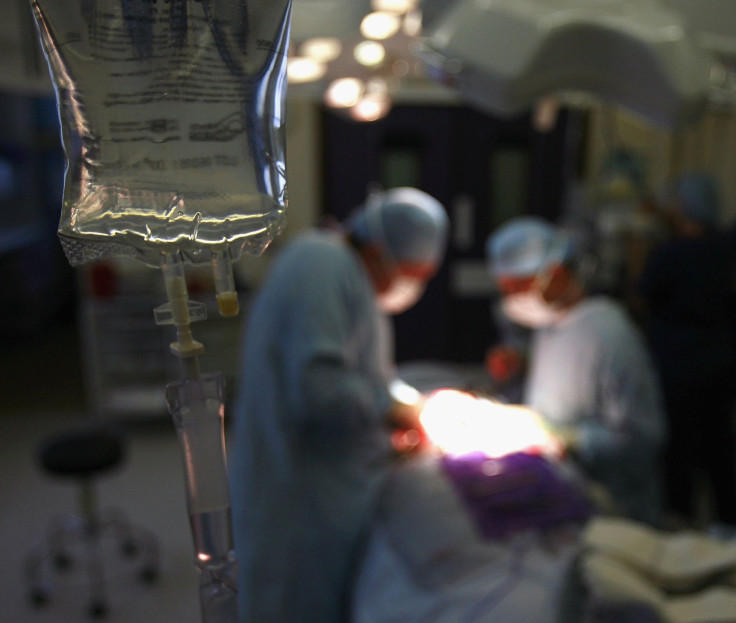 © Copyright IBTimes 2023. All rights reserved.
FOLLOW MORE IBT NEWS ON THE BELOW CHANNELS