15 Best iPhone 12 And iPhone 12 Pro Cases For Every Type Of Man
This article uses affiliate links, which means if you purchase products through these links, we may earn a commission. Click here to see our
T&C
. For licensing please click
here
.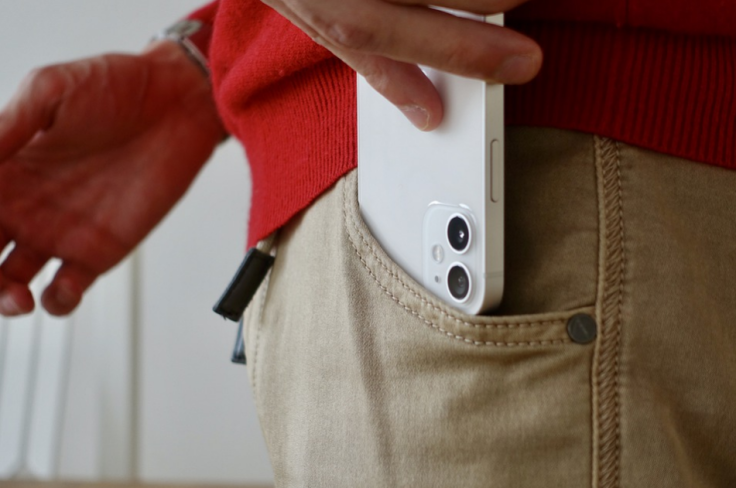 If you recently got a new iPhone 12 or iPhone 12 Pro, then you know getting a case is a must to keep it safe from drops, falls or knocks. It's a small purchase now that can save you loads of money in the future.
Whether you're a pet lover, working professional, sports lover, artist or even a minimalist, here are the 15 best iPhone 12 and iPhone 12 Pro cases that you can get from Best Buy and Casetify.
For Pet Lovers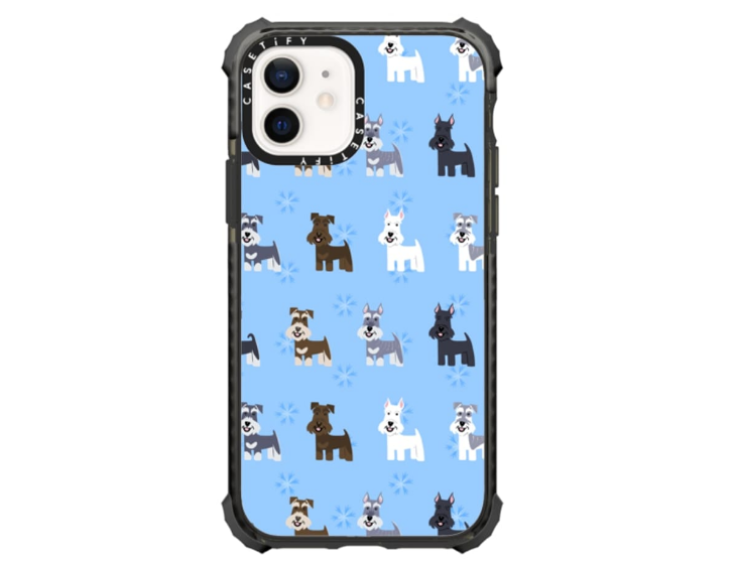 Are you a dog lover? If so, then this Schnauzers dog case is perfect for you. Featuring cute cartoon dogs against a soft blue background. This phone case will not only protect your iPhone, but show the ladies that you are a softie at heart.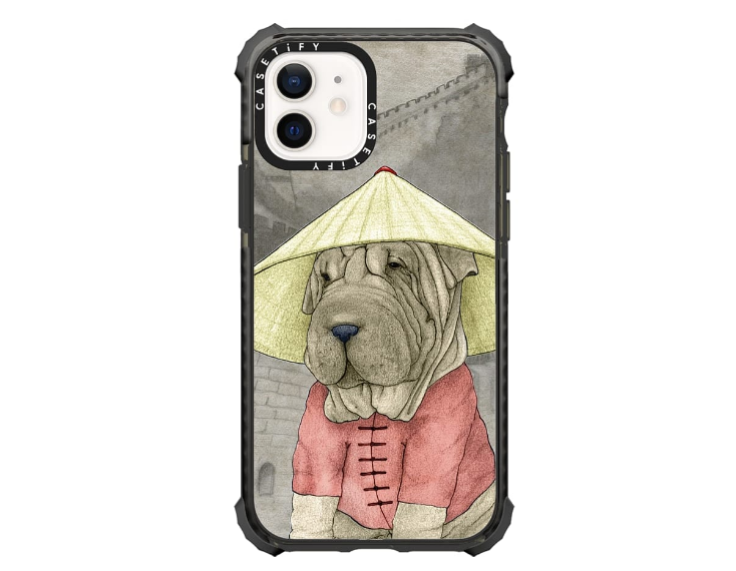 Do you want something more quirky while showing off your love for dogs? Then protect your phone with this case. It is an extra sturdy and high-quality iPhone case that you can rely on everyday especially when you're on the go.
For Artists and Art Lovers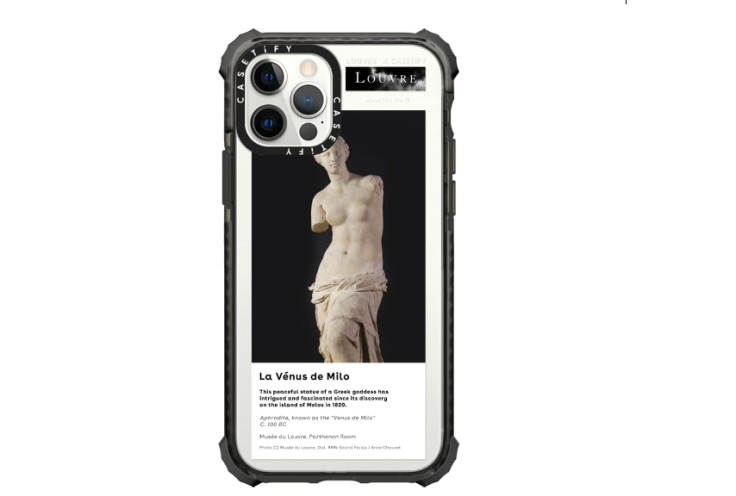 Show off you love for the arts with this phone case featuring the famous Venus de Milo statue. It's a great conversation starter while keeping your phone safe, dry and in one piece all the time.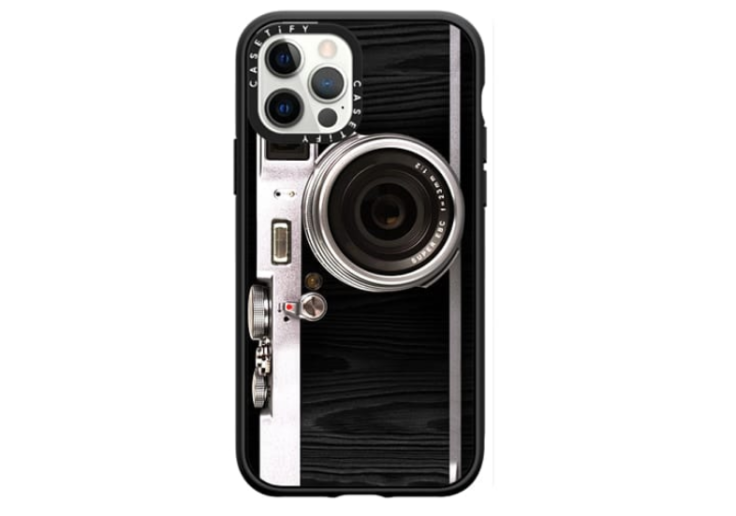 Made to look like a classic film camera, this phone case looks super cool and fun. Another nice thing about it is that it's also MagSafe compatible.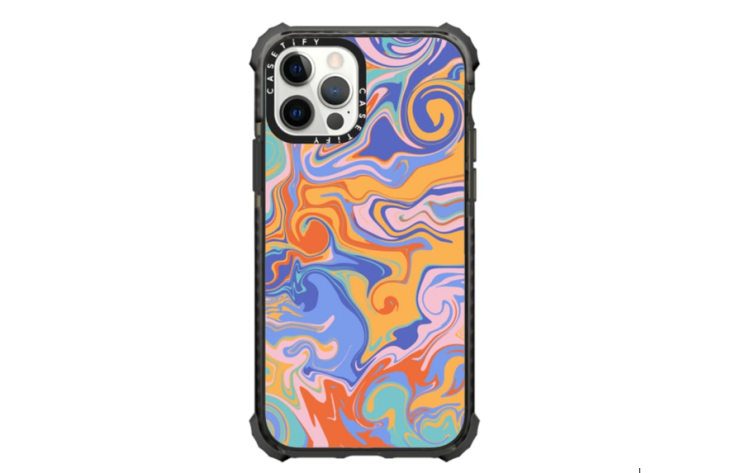 Bring out your quirky side with this colorful and artsy iPhone 12 case. Made from 50% recycled material, this artistic case features anti-microbial coating, bezel screen protection, all-around impact protection and MagSafe compatibility, all for a price that is still wallet-friendly.
For the Minimalist
6. Otterbox - Symmetry Clear Series Phone Case (Stardust)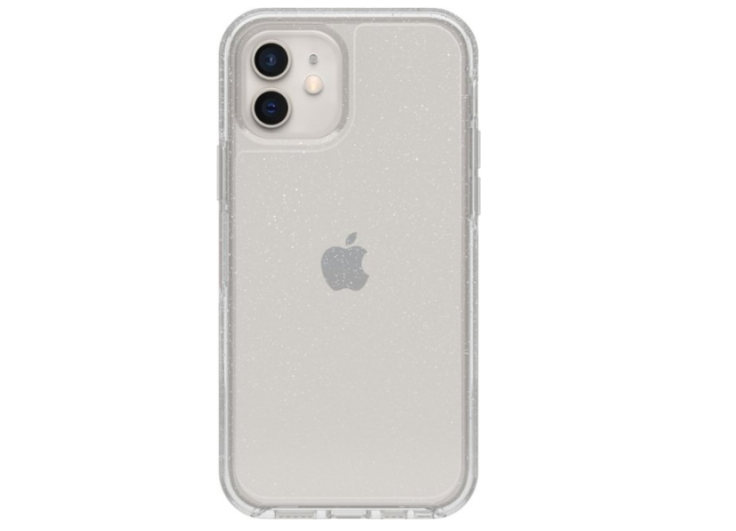 If you're a minimalist who dislikes busy designs, then this clear case is for you. Made by one of today's top phone case manufacturers, it has a clean and simple aesthetic while the case itself is sturdy, shock absorbent and scratch resistant. It is available in various color, all of which will work well for those who prefer to keep it simple and of course, are of high quality.
7. Otterbox Strada Series - Espresso Brown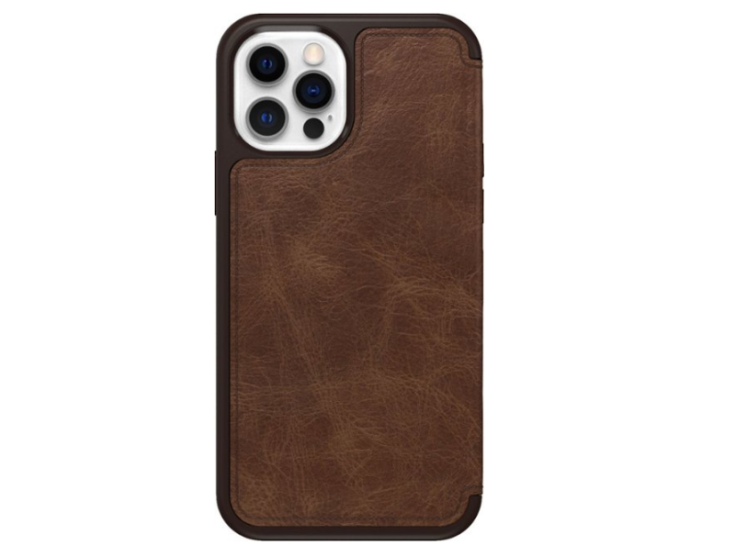 This phone case is perfect for sophisticated men. Made from premium leather and featuring a folio cover that protects your screen, it also includes a slot for cards or cash. This slim case is ideal for work and play while keeping your iPhone safe from scratches, drops or knocks.
For the Professional
8. Apple Silicon Case with MagSafe - Deep Navy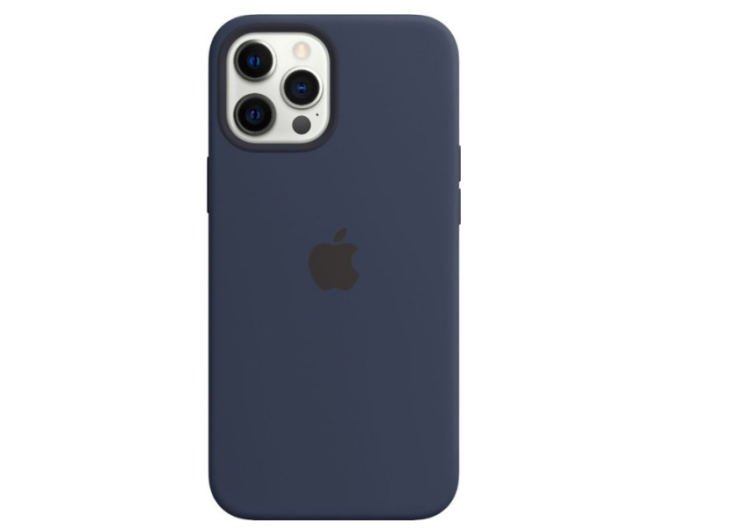 If you want to look professional in business, you need to always look presentable but without trying too hard. This silicone case can help you out with that. The Deep Navy Blue color gives the feel that you mean business, while the added MagSafe technology ensures you always save precious time, even while charging. As a bonus, this case comes with six months of Apple Music and Apple News+ for free.
9. Tech21 Evo Check Case - Smokey Black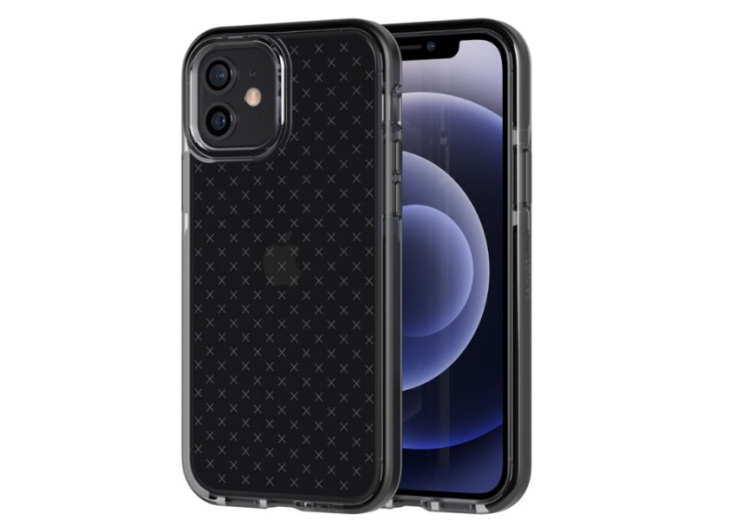 Great for professionals and businessmen who like to dress well, this black phone case is highly recommended. It also offers impact protection from drops up to 12ft., as well as microbe-reducing materials for better protection.
For the Athlete and Sports Lover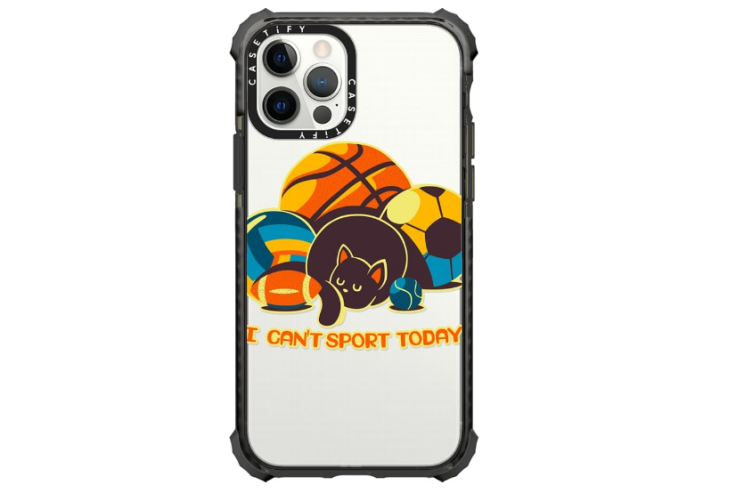 Show off your love for sports in a humorous way with this Ultra Impact Case. It has an anti-microbial coating, bezel screen protection, 360 all-around impact protection and MagSafe compatibility, all for a price that won't break the bank.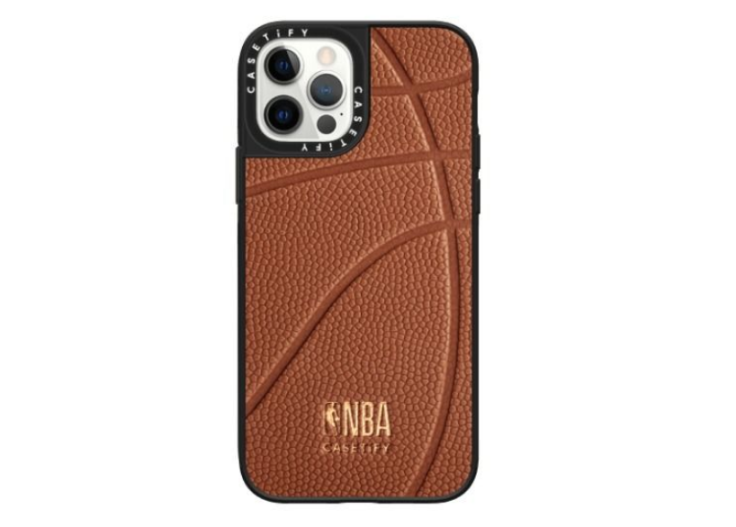 Made in partnership with the NBA, this fan-favorite iPhone case features genuine pebbled leather with embossed ribbing details to imitate a real-life basketball. It's perfect for sports fans, especially men who always want to show off their love for the hardcourt. It's also wireless charging compatible.
For the Clumsy Who Needs Full Protection
12. UAG Monarch Series - Crimson
For men who value protection over looks, the UAG Monarch Series is what you should check out. It combines premium design with precise engineering to create a case that meets double the military standards for shock and drop protection. This phone case is as heavy duty as it gets.
13. Otterbox - Otter + Pop Series (Black)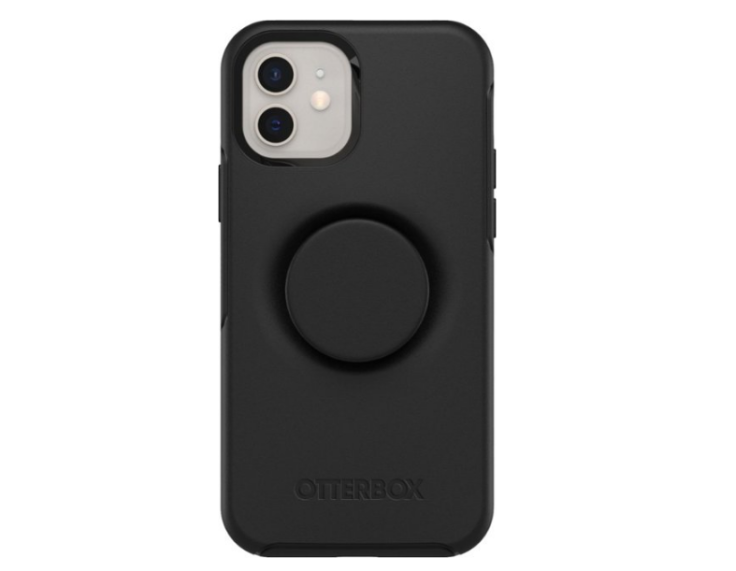 For clumsy men, avoid any more falls and drops in the future with this case. Combining a sleek protective case with a PopSockets PopGrip to make sure it stays securely in your hand, this case is slim, customizable and of course, functional.
14. Presidio2 Grip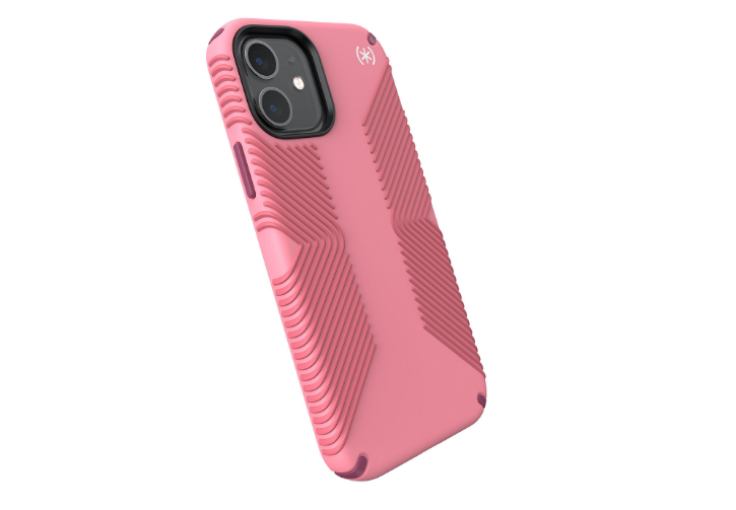 Thanks to the improved no-slip grips and raised bezels that will keep your phone safe even from drops of up to 13ft., the Presidio2 Grip is the perfect phone case for men who want maximum protection. The Presidio2 Grip also has a scratch-resistant design and built-in antimicrobial protection that reduces bacterial growth even under daily use.
15. Spigen Core Armor Case - Black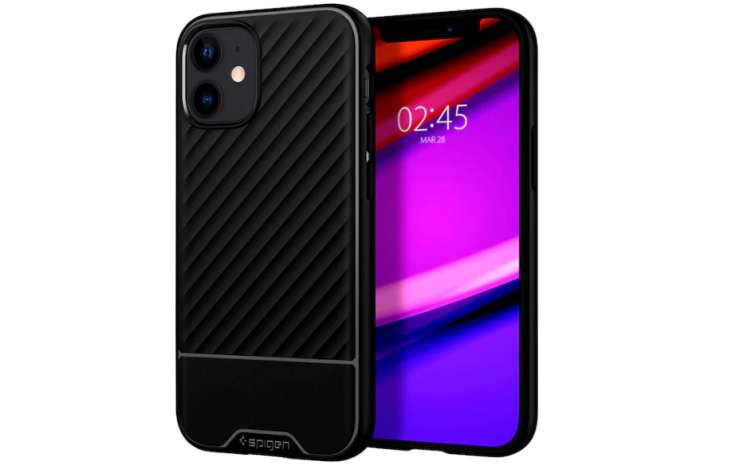 If you want a phone case that want a highly-protective case that doesn't sacrifice style, then this case is for you. It has daily drop defense technology with carbon fiber detailing and Air Cushion Technology, the Spigen Core Armor Case will not only protect your phone, but also give it a more stylish feel.