16 Popular Products Hit By 'Shrinkflation' As Inflation Takes A Bite Out Of Consumers' Wallets
As record inflation continues to plague consumers, many shoppers are being hit by the shrinking size of their favorite branded products as part of an effort to keep up with rising costs.
The phenomenon has been dubbed "shrinkflation" as companies look for ways to cut costs while still delivering their products at the same price to consumers. The concept is now spreading to more and more consumer brands.
What was first seen in some products such as Charmin toilet paper, according to the website ConsumerWorld.org, has now spread to products such as toiletries, cereal, and coffee to name a few.
Recent products to see "shrinkflation" are Honey Bunches of Oats cereal, Folger's coffee, Kleenex tissues, Angel Soft toilet paper, Arm & Hammer laundry detergent, Crest toothpaste, Wheat Thins crackers, Bounty paper towels, Quaker oatmeal, Keebler cookies, Gatorade, Ziploc bags, Dial liquid body wash, and some Frito-Lay snacks, according to the Daily Mail and ConsumerWorld.org.
For example, Honey Bunches of Oats cereal has reduced in size from 14.5 ounces to 12 ounces, a drop of about 17%, or roughly two bowls of cereal, according to the Daily Mail. However, the price has remained relatively the same, the news outlet said.
In another example, the Daily Mail said Angel Soft mega roll toilet paper has declined in size from 425 sheets per roll to 320 sheets. The company said the sheet change was due to the new sheets being 20% thicker.
Kleenex dropped its tissue count by five in its Ultra-Soft boxes, and Arm & Hammer decreased its detergent size from 75-ounces to 67.5 ounces per container, the Daily Mail said.
While Haribo Goldbears were included in the shrinkflation product lists, a Haribo rep told International Business Times in an email Wednesday that the brand is "proud to offer a variety of gummi pack sizes for our retail customers and consumers," including 4, 5, 8, 10 and 14-ounce packs, and has not "downsized" of any its products.
Companies are forced into "shrinkflation" due to rising costs as ConsumerWorld.org editor Edgar Dworsky told CNN in March, "Downsizing happens during times of high inflation because companies that make everyday products are also paying more for raw materials, production and delivery costs."
In a more recent interview with the Associated Press, Dworksy explained that inflation "comes in waves," adding, "We happen to be in a tidal wave at the moment because of inflation."
But unfortunately, he told the AP, once a product has gotten smaller, it often stays that way.
"Upsizing is kind of rare," he added.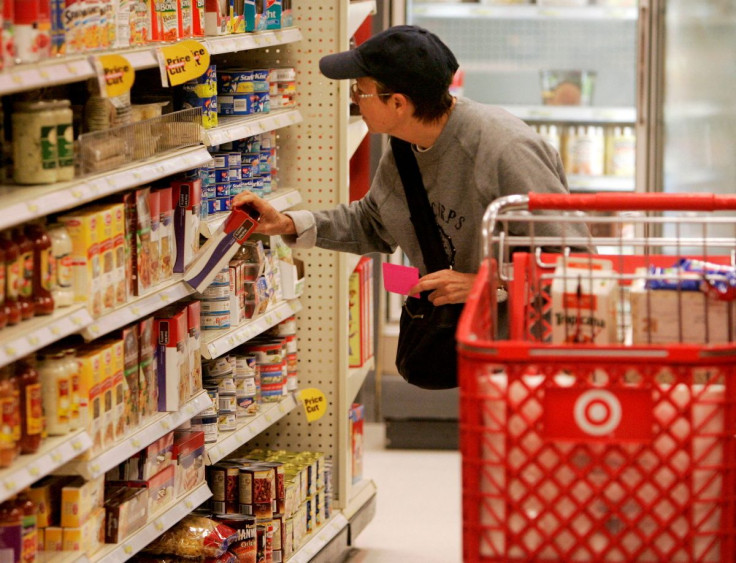 © Copyright IBTimes 2023. All rights reserved.