'19 Kids And Counting' Rumors: Star Jana Duggar Dating Former NFL QB Tim Tebow?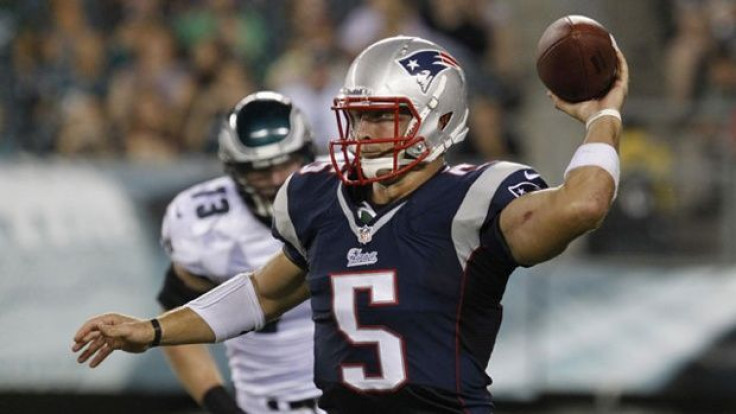 Former NFL quarterback Tim Tebow has, once again, found his way into the news, but not because of anything related to football. The 2007 Heisman Trophy winner is now rumored to be romantically linked to Jana Duggar, one of the "kids" in "19 Kids and Counting."
According to Star magazine, reality TV star Jim Bob Duggar is looking to set up his oldest daughter with Tebow. Jim Bob and his wife, Michelle Duggar, met Pam Tebow, Tim's mother, at a Loving Choices Pregnancy Centers fundraiser in Arkansas. Soon after a picture of the three was posted on the official Duggar Family Facebook page, rumors began to spread about a potential relationship.
"We enjoyed hearing Pam Tebow (Tim's mom) share tonight at the Loving Choices crisis pregnancy center banquet! A great lady and a great cause!" read the caption of the photo.
Tebow, 27, is well-known for being a devout Christian and might be the ideal match for Jana Duggar, 24, in the eyes of Jim Bob and Michelle, who are also devout Christians. Tebow is an admitted virgin, and "19 Kids and Counting" previously focused on the relationship between Jessa Duggar and now-husband Ben Seewald, as the two dated but didn't even kiss until their wedding day.
The wedding of Duggar daughters Jessa and Jill received a lot of attention, and a marriage between Tebow and Jana would garner even more mainstream attention.
"Jim Bob is no dummy," a source told Star. "Tim would be a perfect addition to the family and a feather in his cap. Can you imagine the press attention a Tim-Jana wedding would get?"
This isn't the first time that Tebow has been romantically linked to a celebrity. He dated actress Camilla Belle for two months in 2012.
Tebow hasn't played in the NFL since 2012, when he had just eight pass attempts for the New York Jets. He signed with the New England Patriots in the following offseason, but was cut before the start of the regular season. Tebow is currently an analyst on the SEC Network and a contributor to "Good Morning America."
© Copyright IBTimes 2023. All rights reserved.