2 Dead In Dole Salad Listeria Outbreak That Has Spread Across These 13 States
Two people have died and 13 were hospitalized in a listeria outbreak that has been linked to Dole packaged salads, according to the Centers for Disease Control and Prevention.
The agency said on Tuesday that the outbreak, which extends across Oregon, Idaho, Nevada, Utah, Texas, Minnesota, Iowa, Wisconsin, Michigan, Ohio, Pennsylvania, Maryland and North Carolina, has sickened 17 people.
The CDC said it is investigating the Dole salads that were sold under multiple brands, including Ahold, Dole, HEB, Kroger, Lidl, Little Salad Bar, Marketside, Naturally Better, Nature's Promise, President's Choice and Simply Nature.
The salads, which were sold in bags or clamshell packaging, were recalled in December and January.
They included a variety of greens, such as garden salads, mixed greens and Caesar kits with best if used by dates from Nov. 30 to Jan. 9. Lot codes begin with the letters B, N, W or Y found in the upper right corner of the packaging.
The CDC said it is also investigating a listeria outbreak in packaged salads produced by Fresh Express. The listeria outbreak has led to one death and 10 hospitalizations across eight states.
The CDC is urging consumers not to eat any recalled packaged salads. They should be thrown away or returned to the place of purchase.
Surfaces that came in contact with the recalled items should be thoroughly cleaned as listeria can survive in the refrigerator and spread to other foods and surfaces.
Listeria symptoms can include headache, stiff neck, confusion, loss of balance, convulsions, fever and muscle aches. Pregnant women can also suffer from pregnancy loss or premature birth from listeria infections.
If you have symptoms of listeria illness after eating packaged salads, you should seek immediate medical attention, the CDC said.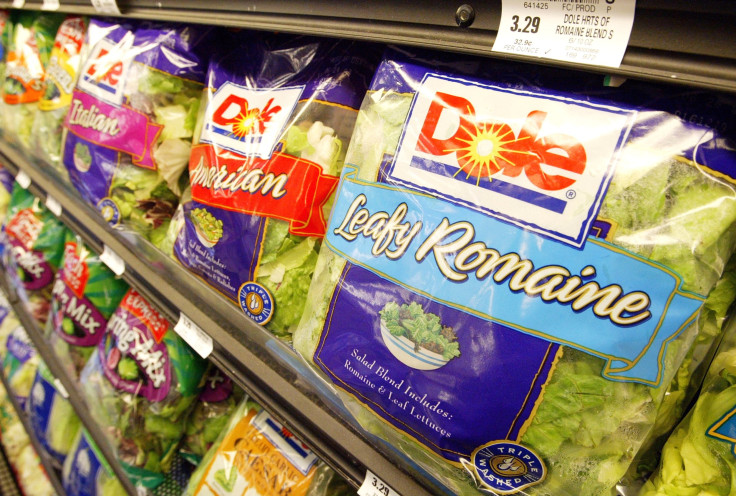 © Copyright IBTimes 2022. All rights reserved.
FOLLOW MORE IBT NEWS ON THE BELOW CHANNELS