2 Killed In Car Bomb Blast At Somalia Hospital Following Attacks On Kenya's Coastal Region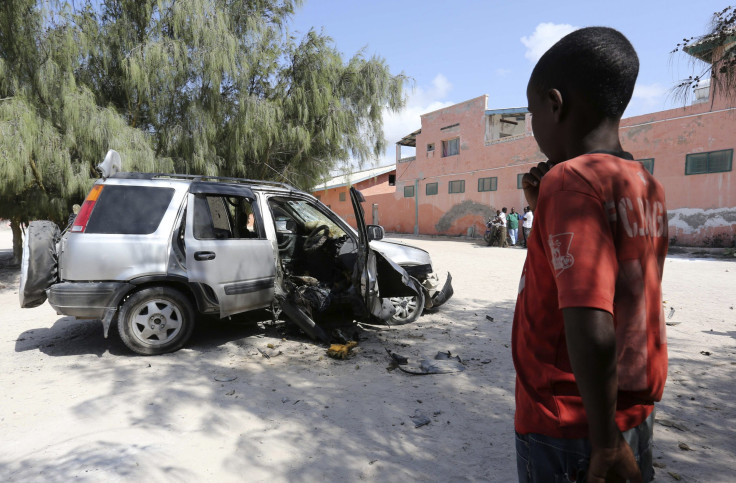 Two people were killed in a car bomb explosion Wednesday in the parking lot of a hospital in Mogadishu, the capital city of Somalia, which is home to the al-Shabab militant group linked to the two recent attacks in Kenya's coastal region, which claimed the lives of 64 people, according to media reports.
The bomb, which was planted in a doctor's car, exploded at Keysaney Hospital, a facility run by the Somali Red Crescent Society and the International Committee of the Red Cross, killing the doctor and a nurse, while a female patient was injured, Associated Press, or AP, reported, citing nurse Mohamed Omar. Although no one claimed responsibility for the blast, al-Shabab, which has been linked to al-Qaida, is suspected to have been behind the attack.
"It's a shocking attack and a terrible loss," Omar told AP about the deaths, adding that the patients and nurses at the facility, which opened in 1992, were frightened after the attack.
Ahmed Haji, a patient in the hospital with a broken leg, reportedly said: ""It was a hair-raising moment. I thought armed bombers entered the hospital to kill us."
The blast comes two days after al-Shabab attacked the small Kenyan coastal town of Mpeketoni, located about 30 miles southwest of the popular tourist island of Lamu, and about 60 miles west of the Somalia border, killing at least 49 people. The overnight attack on Sunday was followed by another attack Monday night in the Poromoko area near Mpeketoni, killing at least 15 people.
Although al-Shabab claimed responsibility for both attacks, President Uhuru Kenyatta blamed "local political networks" for the violence in Kenya.
"The attack in Lamu was well planned, orchestrated and politically motivated ethnic violence against the Kenyan community, with the intention of profiling and evicting them for political reasons," Kenyatta reportedly said, on Tuesday. "This therefore was not an al-Shabab terrorist attack, evidence indicates that local political networks were involved in the planning and execution of the heinous crime."
The Islamist militant group has carried out several attacks in Somalia, after troops were deployed in the region to combat insurgents, but the group has rarely been linked to attacks on health facilities.
"It's sad. Even hospitals are not immune from attacks," Halimo Haji, a relative of a patient at the hospital, said according to AP.
© Copyright IBTimes 2022. All rights reserved.
FOLLOW MORE IBT NEWS ON THE BELOW CHANNELS