2 Meteor Showers Are Peaking This Week: How And Where To Watch Them
KEY POINTS
Several meteor showers are currently active, including the famous Perseids
Southern delta Aquariids and alpha Capricornids will peak in the coming days
Those watching out for alpha Capricornids may get to see some bright fireballs
Get ready for some skywatching activities as two meteor showers are set to peak later this week. The much-loved Perseid meteor shower is also underway.
The Southern delta Aquariids and alpha Capricornids are peaking this week, with the former's peak activity being on the evening of July 29 to 30 and the latter's on July 30 to 31. The moon will barely be visible when it is just 1% and 5% full during the events respectively. So if the weather permits, skygazers will have excellent views without obstruction from its bright light.
The Southern delta Aquariids are best seen from the south of the equator, though they can also sometimes be visible in the middle latitudes of the Northern Hemisphere, according to Space.com. Skywatchers in these areas can see good meteor rates for a week "centered on the night of the maximum," according to the American Meteor Society (AMS).
The alpha Capricornids can be seen from both sides of the equator. Although they are not considered to be very strong, the meteor showers are actually known to produce bright fireballs. These are the "exceptionally bright meteors that are spectacular enough to be seen over a very wide area," according to NASA's Center for Near Earth Object Studies (CNEOS). So skywatchers may get to witness quite a celestial show.
In addition, the much-awaited Perseid meteor shower is also underway, as it has been active from July 14 until September 1. Its peak this year will coincide with the full moon in August, thus the view may be a little obstructed. So, people looking out for the meteor showers this week could also keep an eye out for the Perseid meteors. These are the ones that seem to come from the constellation Perseus, though it's not the source of the meteors.
As always, those planning to watch these meteor showers should choose a location that's far from city lights and other sources of light pollution such as parking lots. Remember that it's best to allot enough time for such activities, as the eyes need about 30 minutes to an hour to adjust to the darkness.
Those planning to take photos of the meteor showers can find some useful tips on the NASA website.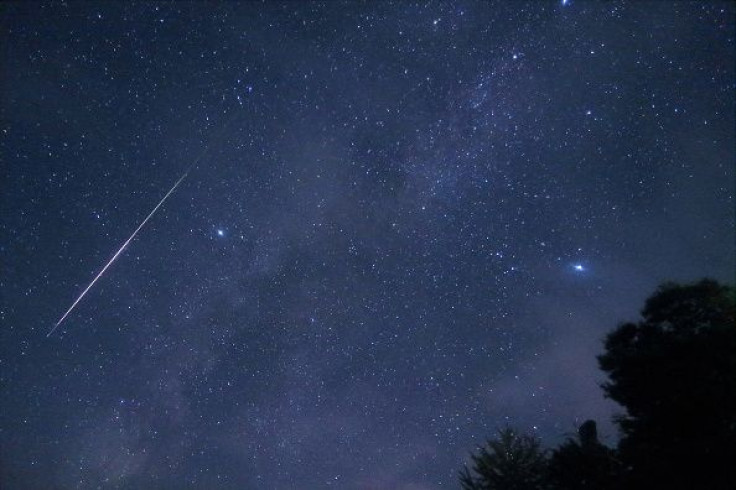 © Copyright IBTimes 2023. All rights reserved.
FOLLOW MORE IBT NEWS ON THE BELOW CHANNELS