Sponsored Article
20 Best Social Media Management Apps & Tools Of 2022
This article uses affiliate links, which means if you purchase products through these links, we may earn a commission. Click here to see our
T&C
. For licensing please click
here
.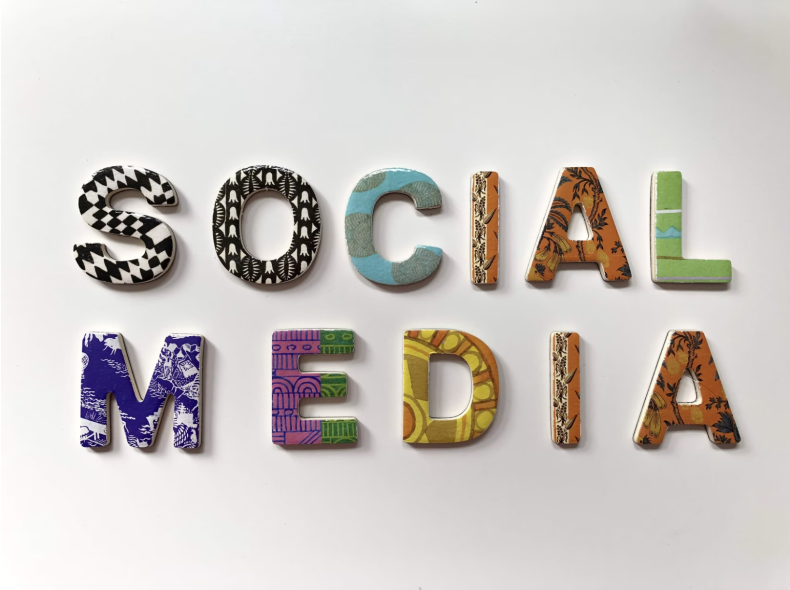 Social media is now one of the most powerful tools for big and small businesses to help them grow.
This is because social media can be used to connect with your audience, find new clients, drive site traffic and present new products. But how can you efficiently manage all your social media marketing tasks?
From creating and publishing content to reporting and analytics, social media management can be pretty overwhelming, especially to those who are not used to handling its multiple features.
Thankfully, there are social media management tools. These are designed to help you with your social media platforms as these tools are made to streamline your workflow, help save time and guarantee that your content reaches the right audience.
To help you get started, here are the best social media management tools and best social media apps that you can use this 2022.
Best Social Media Management Tools
Taplink

appsumo.com
If you want to generate more traffic to your social bio, creating an eye-catching landing page is the way to go and Taplink can help you with that. Aside from being an easy way to create landing pages, it's also great for adding payment platforms, processing and other types of media.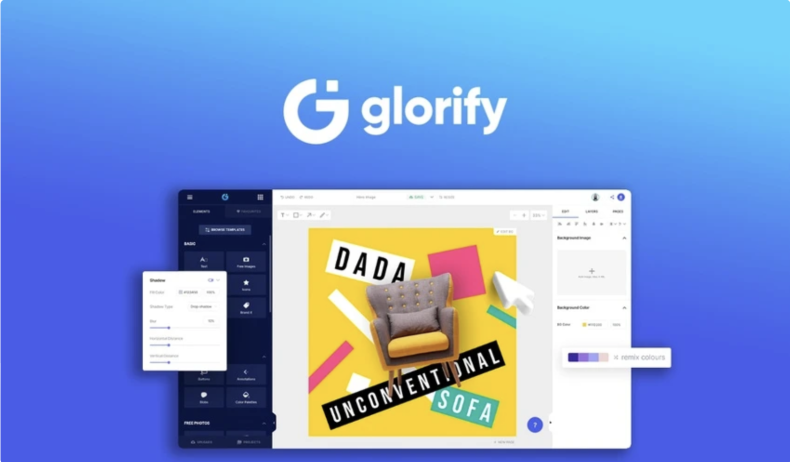 In social media, good visuals are everything and Glorify is the easiest app to use for this purpose. Through its powerful editing tools, Glorify enables you to craft just about any type of visual content with freedom. You will also have access to more than 15,000 templates, creative assets and advanced effects.
Are you looking for an all-in-one management tool that can help you grow your business? If so, then Social Web Suite is perfect for you. Through this app, you can easily manage all your content across all your social media platforms via an intuitive and easy-to-use app. You can create, manage, schedule, post and analyze content for all your channels.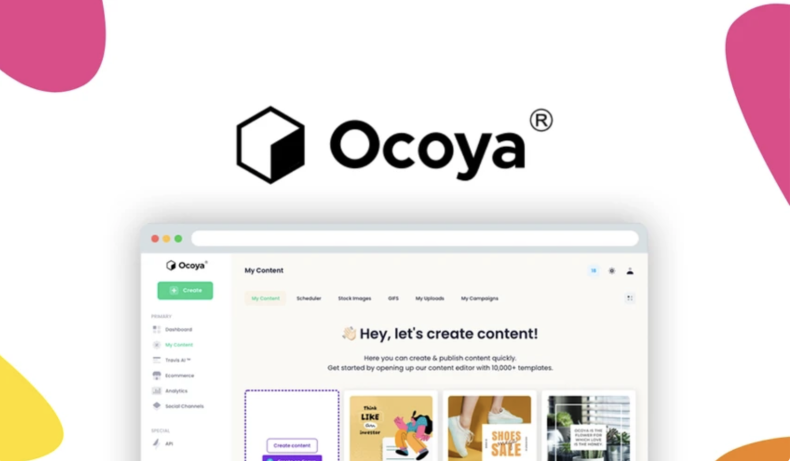 If you're struggling with converting visitors into customers because of managing multiple channels, then Ocoya is the app for you. Through Ocoya, creating high-converting marketing campaigns is easy, thanks to its AI that does the copywriting for you. This way, you can manage multiple channels better while maintaining focus on your strategy.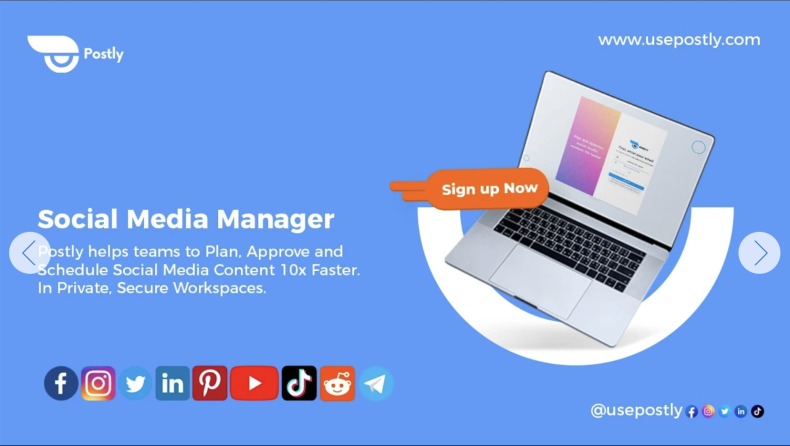 Are you having trouble scheduling posts across multiple channels? With Postly, all you need to do is write a post and have Postly publish it on all of your social media channels. Getting a Postly license also provides you with two workspaces, unlimited team members and up to 10 social media accounts, making it perfect for agencies and social media managers.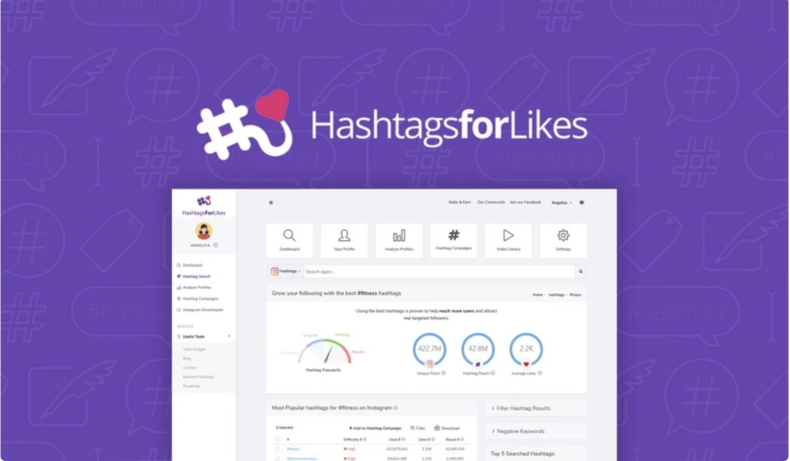 In today's day and age, hashtags help a lot in giving businesses better exposure so it's crucial to find and use the right hashtags. A good tool to use is HashtagsForLikes which enables you to track competitors, online influencers and other entrepreneurs. This way, you can find the best hashtags that will get your business the exposure it needs.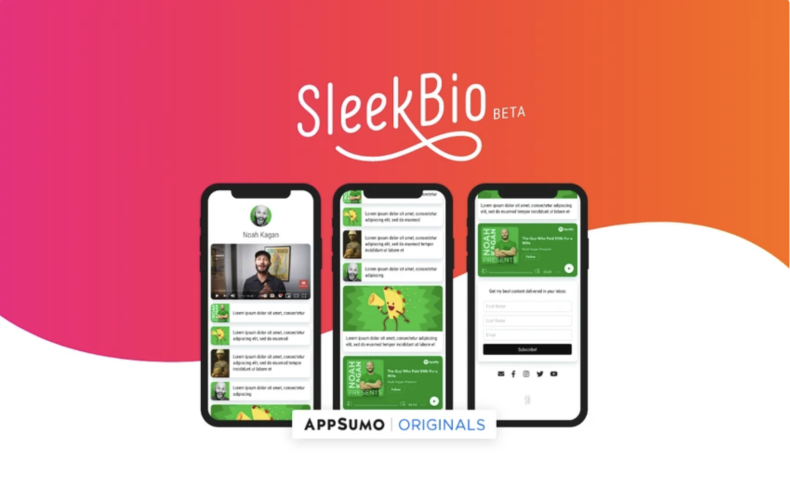 Say goodbye to troublesome and long-winded bios with SleekBio. As simple as it may sound, but the right bio (and link) can change your social media game and SleekBio is the tool for that. Through this, you can create one simple link that showcases everything you have to offer.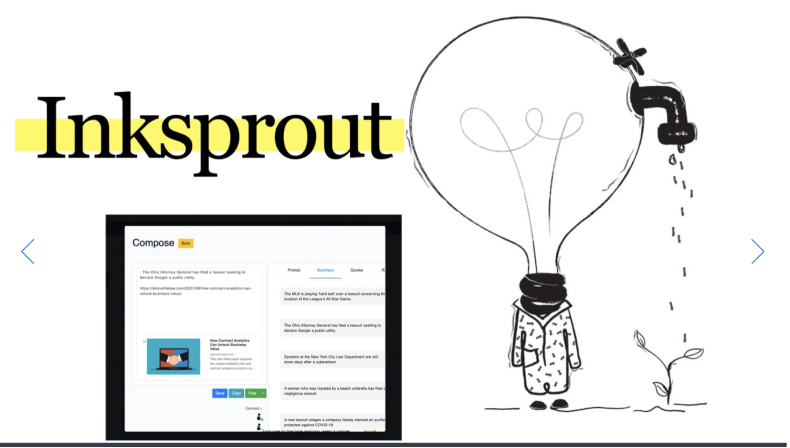 What's harder than making a social media post? Making a caption that won't bore your audience. Luckily, Inksprout is here to help you compose trustworthy and engaging captions that are sure to engage, entertain and inform.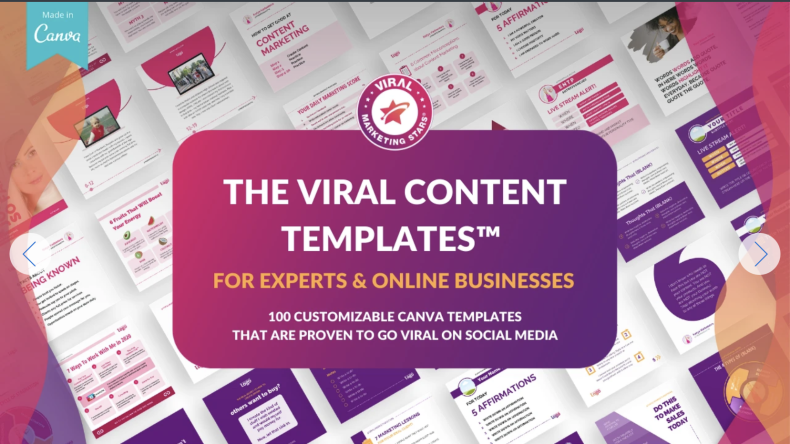 Sometimes, all it takes to get more sales is the right social media template and with Viral Content Templates, you get more than 100+ to choose from! This way, you can craft great social media content for your Facebook and Instagram posts, ones that will lead to more clicks and sales.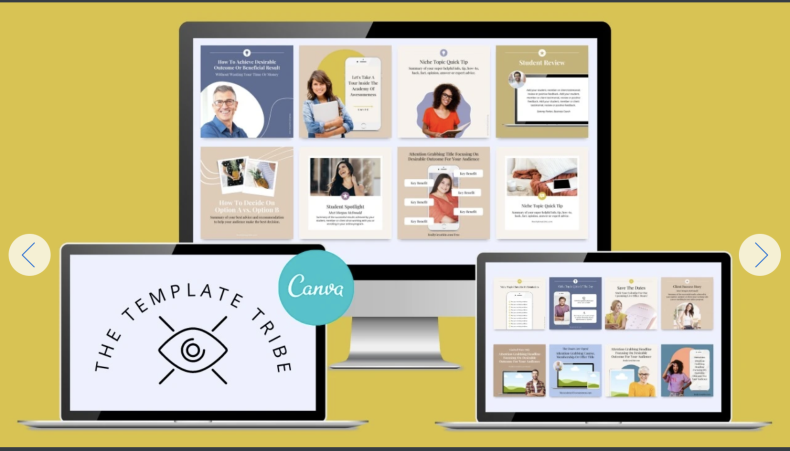 If you're a Canva user, then this Social Media bundle is perfect for you. Exclusive to AppSumo users, this bundle includes 16 highly-curated Canva templates that you can use for your social media channels, whether for educational, engagement or promotional purposes. Getting the bundle also grants you lifetime access.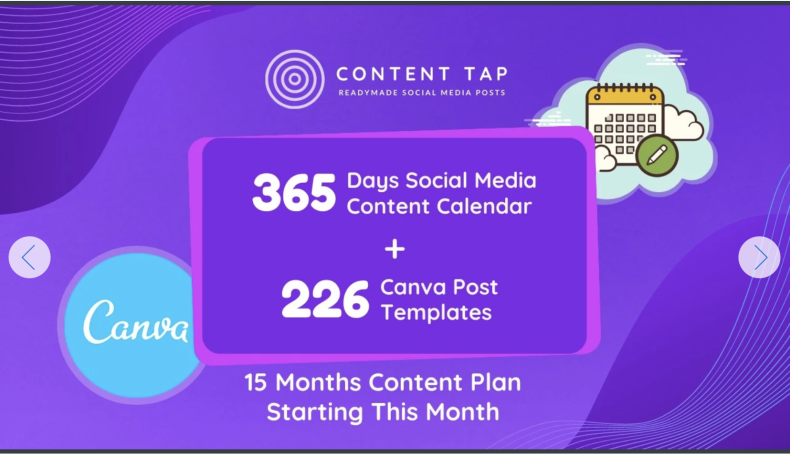 How does a year of not planning any more social media posts sound? Good, right? Now you can, with the 365-Days Social Media Content Calendar, as it lets you plan all your posts for 2022. This way, you will never run out of content ideas and it also comes with 226 Canva templates, which you can use.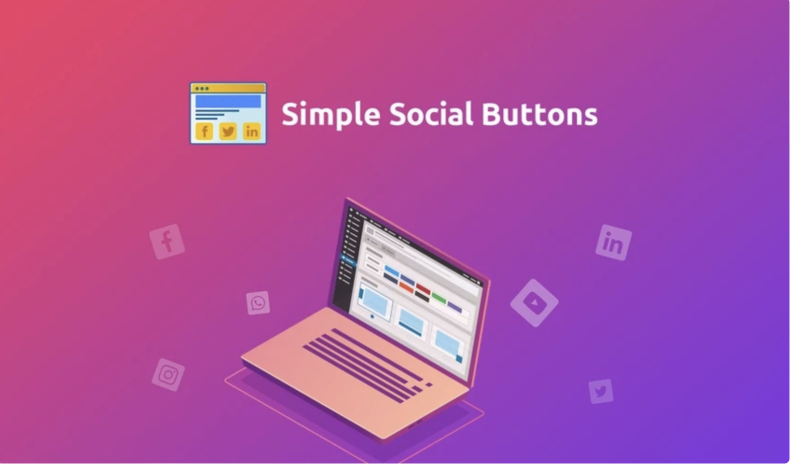 If you're running a WordPress site, then adding eye-catching, functional social media buttons on its interface will do a ton of difference and that's exactly what this simple tool provides. Through this, you can customize the button colors, layout and design to easily mesh with your site while connecting all your socials.
Save time and resources on your social media channels with the SocialNowa Chatbot today. Easy and simple to use, this tool lets you create a chatbot tailor-made for your business that can answer your customers and direct them to the correct landing page, so you can focus on making the best content.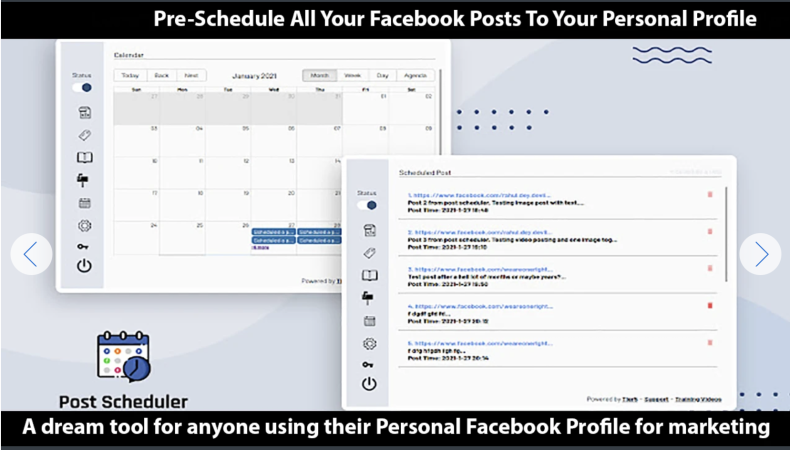 If you are using your personal Facebook profile for marketing, then this tool is perfect for you. With this, you can schedule up to a year's worth of content in advance. It's also quite affordable and easy to use, even for beginners.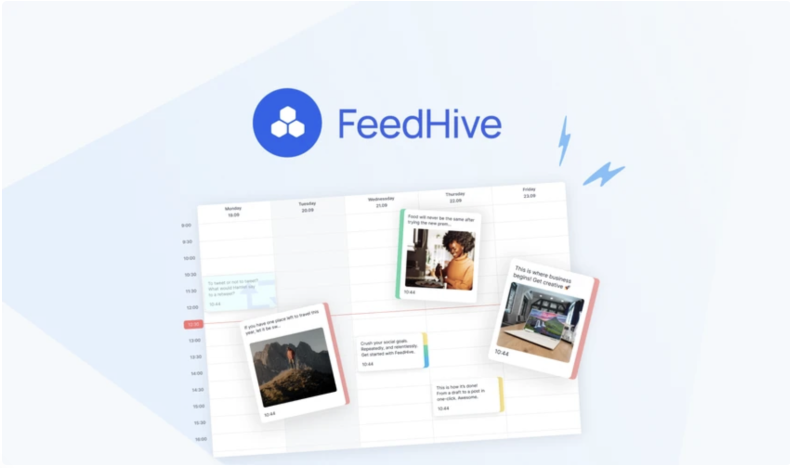 If you're tired of making posts from scratch, then you can use FeedHive's AI technology to generate fresh and engaging copy out of pre-built templates. After that, it combines the post with an automatic post scheduler so all your content can become sales opportunities.
Having the best social media strategy is important for growth, so how do you find a good one in the first place? With Maybe*, you can do just that, as this tool lets you know which content strategies are the most effective at driving traffic, converting customers and increasing sales.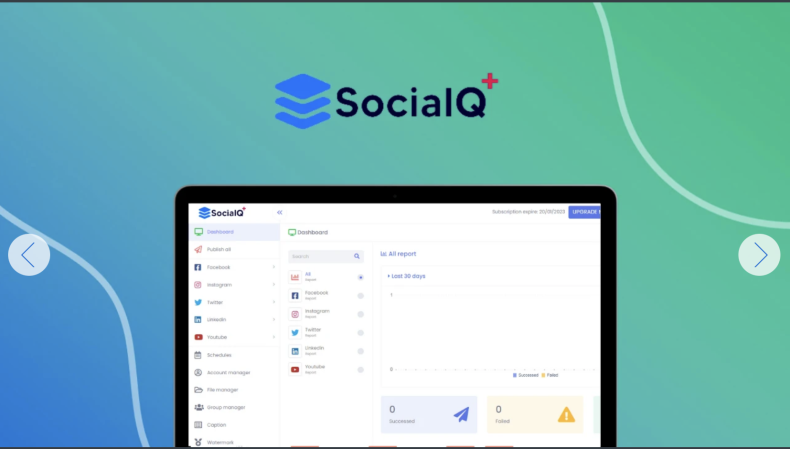 Another all-in-one social media management tool, SocialQ+ lets you easily customize, preview and schedule social media posts from one intuitive hub. You can even watermark all your photos and videos with your logo to incorporate your brand better.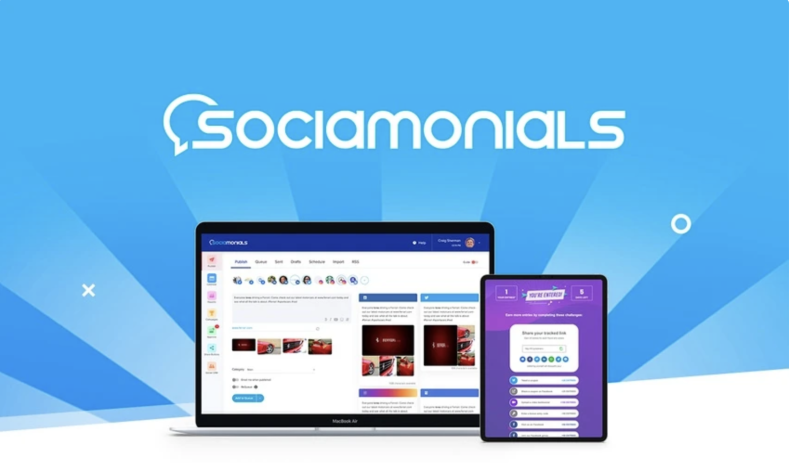 If you're looking to streamline all your social media management in one place, then Sociamonials is the place for you. This way, all the money you invest in your marketing campaigns won't be wasted and you get to see results in real-time as your business grows in both sales and customers.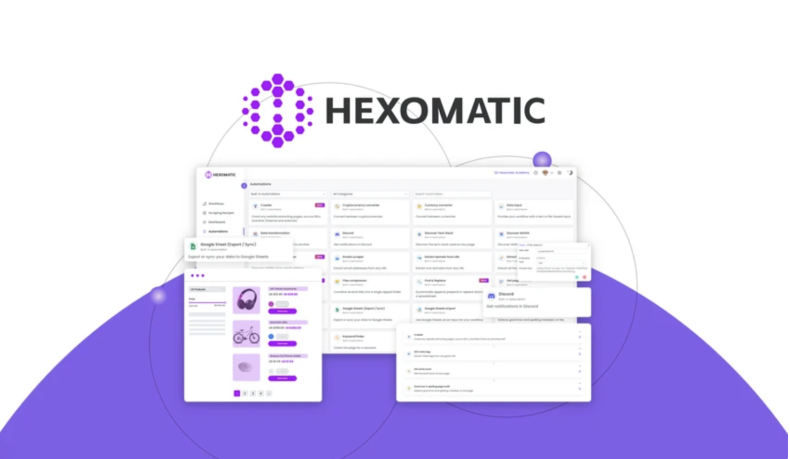 Everyone's already jumping on the automation trend, so why not try the same for your channels? Whether you need it for your website or Facebook profile, Hexomatic provides 40+ ready-made workflow automation "templates" that can run everything 24/7 from the cloud.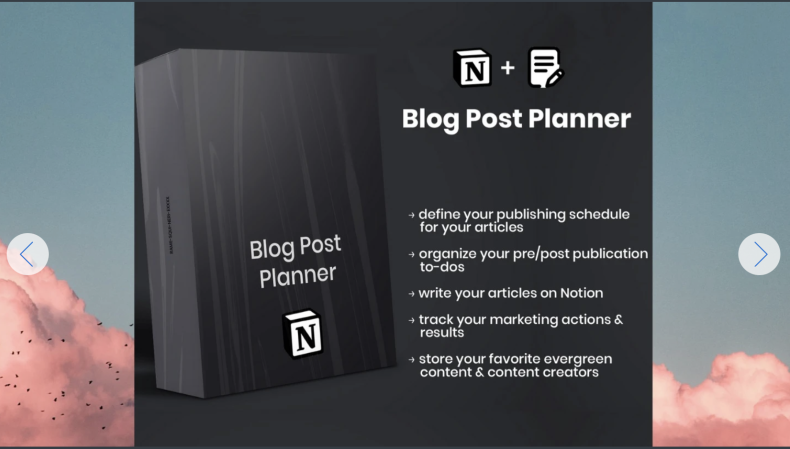 Blog Post Planner is easy to use, letting you work your scheduling calendar around your upcoming tasks and posts, track all your actions and write all your articles on Notion.