20 Killed In Sectarian Violence In Pakistan [PHOTOS]
At least, 20 people were killed and more than 20 were injured Sunday, when a suicide bomber rammed a vehicle laden with explosives into a bus carrying Shiite Muslim pilgrims, in southwest Pakistan.
The suicide bomber targeted three buses which was plying Shiite pilgrims to Iran and rammed the explosive packed car he was driving, into one of the buses at about 60 km (35 miles) west of Quetta, capital of Baluchistan province, near Iranian border, Reuters reported quoting witnesses.
"The bus next to us caught on fire immediately," said pilgrim Hussein Ali, 60. "We tried to save our companions but were driven back by the intensity of the heat," Reuters reported.
The officials put number of dead at 20 and said 24 pilgrims were injured adding that the death toll could rise.
Sunday's attack is the latest in a series of sectarian violence between the Shiites and Sunni Muslims that rocked the country's Baluchistan area, bordering Iran. The attacks against the minority Shiites has continued unabated and more than 320 of the sect were reportedly killed this year in Pakistan.
The radical Sunni Muslim groups in the region who consider Shiites as heretics have been targeting them despite government's attempts to contain sectarian attacks.
In August, 19 Shiites commuting in a bus were shot dead by the militants who verified their identity with identity cards before killing them.
The increasing violence underscores government's failure to reign on the extremist Sunni groups in the region. Although the government has banned several groups promoting sectarian violence against Shias, their leaders move around freely and often receive police protection, Reuters has reported.
According to the New York-based Human Rights Watch, the government's failure to catch or prosecute attackers suggested it was "indifferent" to the killings.
About 20 percent of Pakistan's population is Shia while Sunnis comprise majority of the population.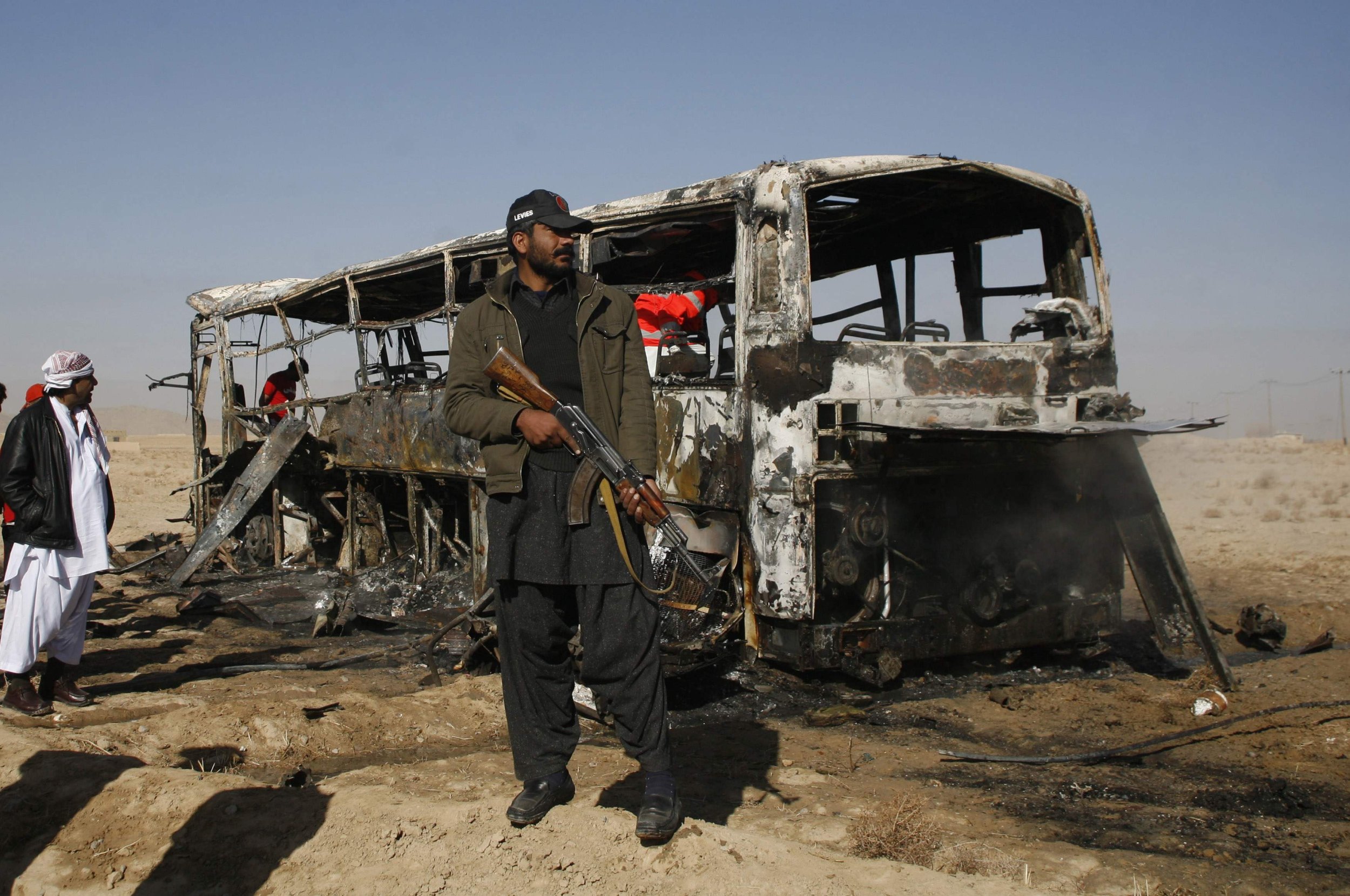 © Copyright IBTimes 2023. All rights reserved.