20 Rotting Snake Heads Confiscated By German Customs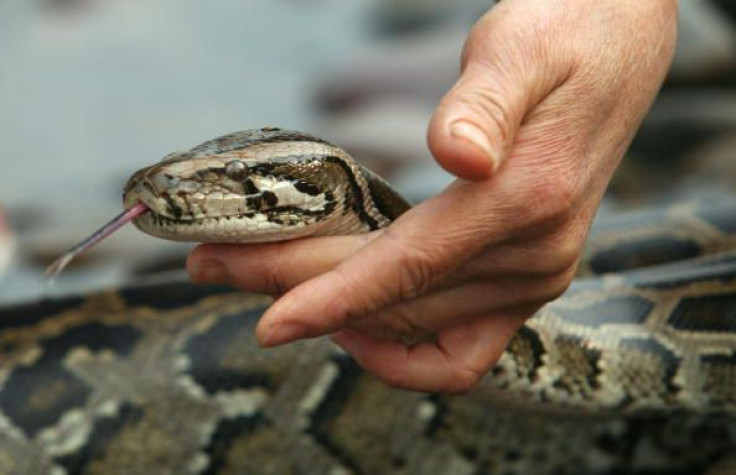 German customs officials destroyed 20 rotten snake heads in a package from Nigeria, a spokeswoman for Munich's customs office reported Wednesday.
Marie Mueller, a spokeswoman for Munich's customs office, said officers opened the package and found the smell of the rotten snake heads "simply overwhelming and unbearable," reported the Associated Press. They burned the heads to ward off possible diseases. The heads were discovered while X-raying a 6.6-pound package.
Mueller said the customs office regularly confiscates packages containing snake heads arriving from Western Africa. They are sent to Germany as a delicacy.
The Central Customs Office in Munich received a care package June 7 full of rotting fish, insect larvae and snake heads. The 44-pound package was sent from Zambia at an unknown date. The customs office inferred the package traveled for a few weeks, according to the Local. The package was intercepted and not allowed into Germany because of the rotten contents and for animal rights reasons, reported a press release.
The animal rights reasons mentioned in the press release include violations against species protections. The snake heads came from the Boidae family. Boas are a protected species under the Convention on International Trade in Endangered Species of Wild Fauna and Flora (CITES). Boas are not endangered, but they are vulnerable to habitat loss and the pet trade. Boas are sometimes killed out of fear, but they rarely attack humans unless they are exercising self-defense.
"The contents are delicacies, so it is a sort of care package," a spokesperson for the customs department said in a press release.
The larvae came from mopane worms, considered a popular food in southern Africa. However, since the package had been in transit for a few weeks, the delicacies were no longer edible. Because there were no species protection documents in the package, it was destroyed.
Although the customs office regularly intercepts unconventional items — such as delicacies shipped from western Africa — the core of its package inspection process is basic.
"In addition to live animals, such as livestock and domestic animals, animal products such as raw materials and animal waste, meat, milk and dairy products are also subject to veterinary legislation," Mueller said in a press release.
© Copyright IBTimes 2023. All rights reserved.
FOLLOW MORE IBT NEWS ON THE BELOW CHANNELS