'200%' Improved CM Punk Next UFC Fight Announcement Close, Says Coach
CM Punk has improved by "200 percent" according to his coach Duke Roufus who revealed an announcement on his next UFC fight is coming soon.
The former WWE champion (0-1 record) made his highly-anticipated mixed martial arts (MMA) debut in September 2016 when he took on young prospect Mickey Gall at UFC 203 in Cleveland, Ohio.
However, Punk was thoroughly outclassed by the New Jersey native who instantly took him to the ground and dominated him before finishing the contest in the first round via a rear naked submission choke.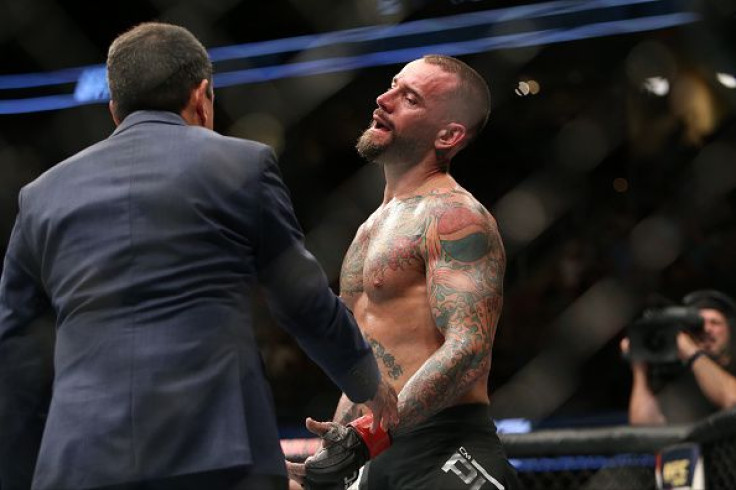 The nature of the defeat led to many questioning why the Las Vegas-based promotion even gave him the opportunity and whether he would ever compete in the octagon again given UFC President Dana White's post-fight comments indicating this was a one-off.
"He probably shouldn't have his next fight in the UFC," White said after UFC 203. "Just like I said with Brock [Lesnar], having your first fight in the UFC is tough and you [saw] tonight, even if it's against a guy who is 2-0. This is a tough place to learn."
However, with Punk back in training at Roufusport last year, rumors started to emerge the 39-year-old would have a second fight in the UFC. White would even perform a u-turn by revealing in January he was giving him another shot.
Then in early February, the UFC announced it would make its pay-per-view debut in Chicago with UFC 225, which takes place on June 9, with Punk hinting he would take part in the card taking place in his hometown.
He later continued to hint at his participation while replying to a Twitter troll. Though nothing is official yet in terms of his participation or an opponent, Roufus says the ideal scenario is for Punk to fight on the Windy City card as he spoke about how far Punk has come since venturing into the world of MMA.
"200 percent," Roufus told the Luke Thomas Show when asked how much Punk has improved. "I mean, one, I'm not even his coach, we were friends first before we did this. I would not do this with anyone else but my friendship I've had with him before he decided to fight — he's just one hell of a guy. He's a celebrity yeah, but he's different from the celebrities that I know. Great guy, works his a*s off, very well liked on our team, he's improved a lot. Let's face it, Mickey Gall was a tough draw. He's done quite well in the UFC so far," he said.
"We're in the process of finishing up the bout agreement. UFC's going to make the announcement soon and it's a good match from both sides. I can't confirm what date it is, obviously we're hoping it's Chicago to join Sergio [Pettis] and a bunch of other teammates on that card," Roufus added. " He's worked his butt off, very dedicated guy and I respect him a lot because he comes in and takes his lumps. I'm not saying getting beat up or anything like that, but he comes in, he's tired, he's exhausted, there's no celebrity about him, he grinds with everyone else. That's how he got to the top of the wrestling world."
© Copyright IBTimes 2022. All rights reserved.
FOLLOW MORE IBT NEWS ON THE BELOW CHANNELS