2,000-Year-Old Damascus Synagogue Damaged In Government-Rebel Clashes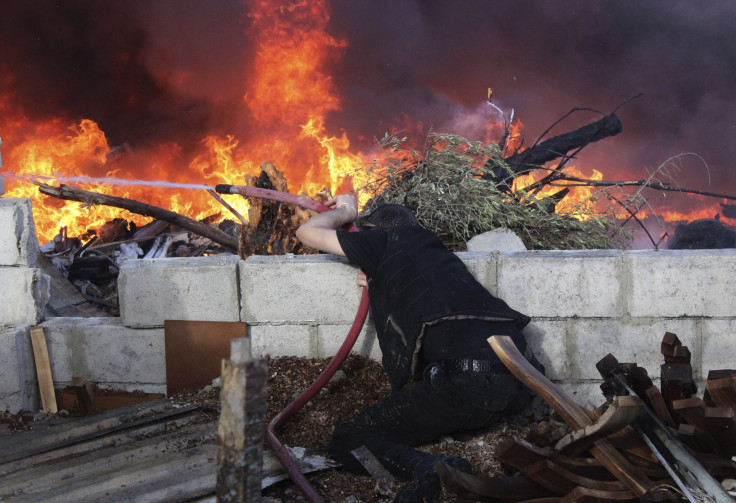 The Jobar Synagogue in Damascus has survived 2,000 years, but in the last two it has fallen prey to looting, burning and shelling that has seriously damaged the edifice. Syrian government and rebels forces are now trading charges over who's to blame.
"Local community officials say the place's sanctity has been violated and there were thefts, but I cannot verify the nature of the thefts without investigation," said Mamoun Abdulkarim, the head of Syria's antiquities department, to Reuters. "Four months earlier [Jewish authorities] tried to go in and were prevented from entering due to the presence of fighters."
Israel Radio reported on Sunday that Syrian rebels had looted and burned the synagogue to the ground. Al-Manar television, a station run by Hezbollah in Lebanon, which is allied to the Assad regime, claimed the ancient artifacts were stolen by "Zionist agents" who were assisted by "the so-called Free Syrian Army" and al-Qaeda. Other sources say the damage that the synagogue has sustained has only been light.
Another source, a YouTube video that has since been removed, reportedly showed Syrian government forces shelling and partially destroying the building about four weeks ago. The video showed portions of the roof being blown off. The government also released its own video, which it claimed showed rebels breaking in, Jewish News Service reported.
The Times of Israel cited a rebel activist, who said that the synagogue has sustained near-constant lootings in recent months, but the main sanctuary was undamaged.
Rebel forces have occupied the Jobar neighborhood of the Old City since last July, drawing fire from government forces. The Old City is considered a World Heritage Site by UNESCO. Tradition says the Jobar Synagogue was but by the Hebrew prophet Elisha, successor to the prophet Elijah.
AP reported that 6,000 people were killed in the Syrian conflict in March alone, marking the most deadly month in the war so far. The U.N. estimates that more than 70,000 people have been killed in Syria in the last two years.
© Copyright IBTimes 2023. All rights reserved.