2019 Store Closures: Kohl's, Macy's, Nordstrom, And More
As brick-and-mortar retailers feel the pressure from online giants such as Amazon and Walmart, they are announcing store closures for 2019. Among the retailers to shed locations within their portfolio are Kohl's, Macy's, Nordstrom, JCPenney, and Sears.
Nordstrom
Nordstrom, which typically closes two stores a year, has been pulling out of malls that need renovations or that don't meet its brand standards, Motley Fool reported.
In 2019, Nordstrom will close three stores in Norfolk, Virginia; Providence, Rhode Island; and Wellington, Florida. All three locations are affixed within a mall facility.
Kohl's
Kohl's will shutter four locations in Rego Park, New York; Valley Stream, New York; Lenexa, Kansas; and Bayou Cane, Louisiana. Kohl's has been experiencing a slowdown in same-store sales and a decrease in market share value, Market Watch reported.
Kohl's will also consolidate three customer service and operations centers into two locations, closing its Dallas center in early March, according to Market Watch. It will expand its centers in San Antonio and Milwaukee as a result.
Kohls said it will also open four new retail locations, which have yet to be announced, according to Market Watch.
Macy's
Macy's also announced a round of store closures for 2019 including locations in Casper, Wyoming; Redmond, Washington; Sunnyvale, California; Los Angeles, California; Indianapolis; Swansea, Massachusetts; McLean, Virginia; Nanuet, New York; and Charleston, West Virginia.
Macy's said in 2016 that it would close 100 stores and has been eliminating locations as leases expire, Business Insider reported.
JCPenney
JCPenney said it would close at least three stores this spring and will release which locations it has chosen in February.
Sears
Sears will also close 80 Sears and Kmart locations despite being saved from liquidation by its Chairman Eddie Lampert. The closures will be completed by late March. A full list of store closures can be found here.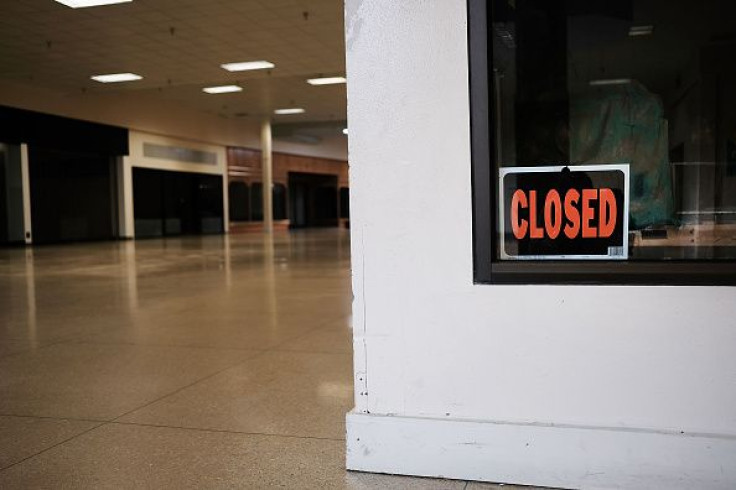 © Copyright IBTimes 2023. All rights reserved.