2022 Winter Olympics Host: Kazakhstan's Bid Makes Little Financial Sense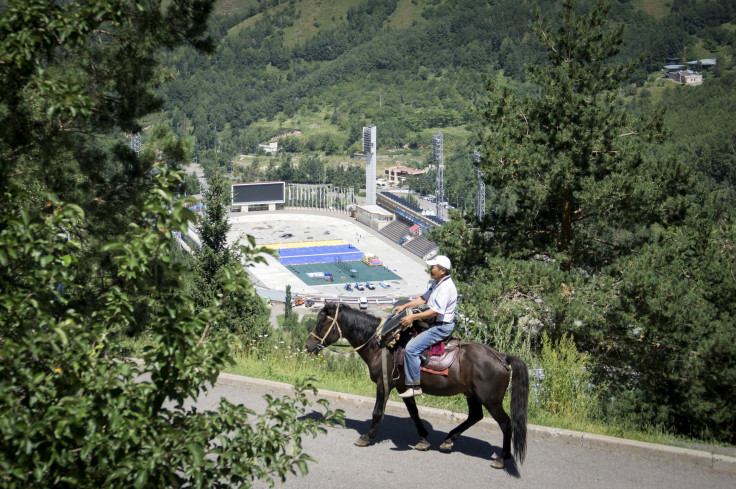 Representatives for Almaty, Kazakhstan, will wait eagerly to hear if their bid outdoes Beijing on Friday when the International Olympic Committee decides which city will host the 2022 Winter Olympics. But winning the games might not be in the country's best interest.
While some in Kazakhstan may hope for a winning bid, hosting the Olympics could end up being a financial debacle put forth by leaders looking to thurst the country in the international limelight. And while that attention could have some benefits, history has shown the drawbacks for Kazakhstan would be great.
"There are just much better uses for the money," said Martin Müller, a professor of human geography at the University of Zurich who has been studying mega-events for the past six years. "There are much more sensible strategies for economic development than hosting a mega-event, especially in a case such as Almaty, which has relatively little of the specialized sports infrastructure in place and a relatively low level of economic development."
Kazakhstan has gained ground in the run-up to the International Olympic Committee's closed-door vote in Kuala Lumpur, Malaysia, by pushing the idea that unlike Beijing, Almaty is a naturally wintry town. Beijing, however, is still considered the favorite in a two-horse race that was whittled down after four candidates dropped their bids fearing the costs -- Russia spent more than $50 billion on the 2012 Sochi Winter Olympics.
Billions lost
Should Kazakhstan pull off the upset victory, they would then have to take on the economic burden of preparing for the games. Over the past decade, the country's economy has grown significantly, largely on the back of oil exports. But oil prices have plummeted recently -- a concern lamented by the International Olympic Committee -- and Kazakhstan's GDP is about $212 billion, or just the 49th largest in the world. The expenses associated with the Olympics, which have a stubborn habit of skyrocketing past projections, would be a significant undertaking likely bankrolled by the state.
Kazakh GDP Per Capita Growth Over Time | FindTheData
Sports venues would be built for the games, only to have very little use once they are done. Winter Olympics especially involve highly specialized infrastructure like bobsled courses or speed skating tracks. Kazakhstan projected its budget to come in under $4 billion and said many of the needed courses already exist in snowy Almaty. In fact, the bid committee has said its games would cost less than $2 billion in extra spending, with many infrastructure projects going through regardless of Friday's vote.
But Müller's research has shown the real cost of the games usually comes in well over projections, including the $55 billion Sochi debacle after the bid suggested a $12 billion price tag. Other infrastructure costs outside of venues, like security, advertising or hospitality measures, can snowball and not prove useful in the future.
Beijing projected a similar budget figure to Almaty's, but is likely better prepared to handle indoor events. The city pulled off a Summer Olympics in 2008 and China has the world's second-largest GDP at about $10 trillion.
Victor Matheson, an economics professor who focuses on sports at the College of the Holy Cross in Worcester, Massachusetts, said that with all the infrastructure Kazakhstan needs to build, the Olympics could prove costly.
"It's hard to believe that starting from scratch … they could pull this off for less than 5 to 10 billion [dollars]," Matheson said, adding that $10 billion is a huge amount for Kazakhstan. "[Hosting is] a multi-billion dollar loser for the country as a whole," he said.
"A giant ego boost"
The fact that four other candidates -- Oslo, Norway; Stockholm, Sweden; Krakow, Poland; and Lviv, Ukraine -- dropped their bids for 2022 seems to suggest countries are wising up to the real cost of the Olympics. This week, spurred by citizen protests and eventual political action, Boston was removed as the American city seeking the 2024 Summer Olympics because of money concerns.
Hosting the Olympics certainly shines a spotlight on a countries that perhaps aren't world powers and pegs the nation as a relevant player on the national stage for at least some period of time. But the true benefits of that limelight are unclear.
Almaty, or Kazakhstan as a whole, is unlikely to become a hot tourist destination, especially for wealthy Americans or Europeans who would have to travel a great distance to a country very different from their own. And there is little evidence that hosting the Olympics has a lasting effect on tourism.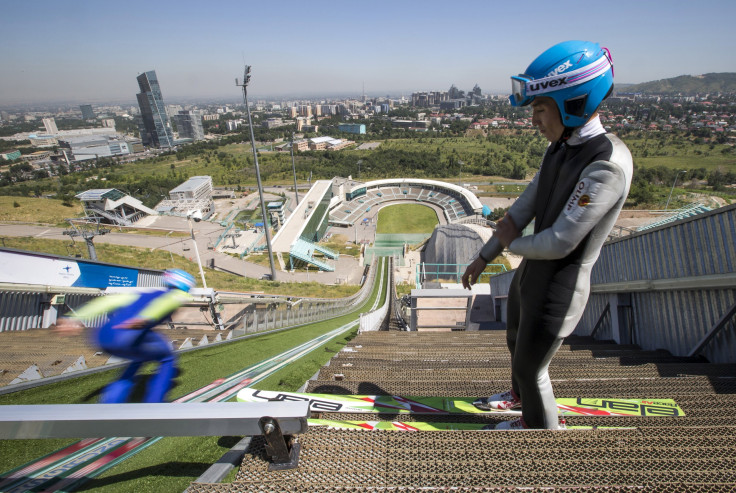 "How many people say: 'You know where I want to go this year on vacation: Calgary?'" Matheson said, referring to the Canadian city that hosted the 1988 Winter Olympics.
Should Kazakhstan win, it would see a few weeks of gawking attention, which could be a boost for national pride. It would also likely bolster the ego of authoritarian leader Nursultan A. Nazarbayev, who has ruled the country since the fall of the Soviet Union in 1991. He can push to host despite financial hesitations, unlike countries where voters hold significant power, like the United States.
But the same headlines the country seeks could also bring unwanted attention to persistent human rights issues. Human Rights Watch lists freedom of speech, religion and torture as common problems in the country, with opposition activists often jailed for speaking out. Qatar, host of the 2022 World Cup, and a central point in a swirling FIFA corruption scandal, has seen its labor practices come into question while working on its facilities that are projected to cost a whopping $200 billion.
Still, certain Kazakhstan leaders might wait eagerly for the voting results Friday.
"A giant ego boost for the country's dictator is the only possible reason for hosting it," Matheson said. He mentioned Nazarbayev once paid Kanye West $3 million to give a private concert in Almaty at his grandson's 2013 wedding in a show of surplus wealth. The Olympics bid is a similar undertaking in Matheson's mind.
"Now we have Kanye West on a grand three-week scale," he said.
© Copyright IBTimes 2022. All rights reserved.
FOLLOW MORE IBT NEWS ON THE BELOW CHANNELS