22,000 Russians Have Tried To Enter US Since Putin's Military Draft Was Announced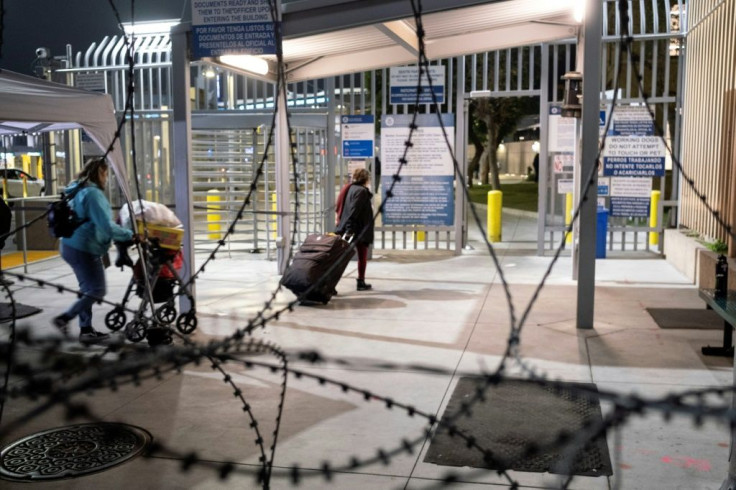 KEY POINTS
Data shows the number of Russians U.S. border authorities have encountered has nearly tripled in the past months
The number of Russians summoned to immigration courts has nearly quadrupled from August 2022
Fleeing Russians were granted temporary access to U.S. through humanitarian parole
American border authorities have seen an increase in the number of Russians attempting to enter the United States since Russian President Vladimir Putin announced a partial mobilization of his country's armed forces to bolster his war effort against Ukraine in September last year.
U.S. Customs and Border Protection data showed that nearly 22,000 Russians have tried to enter the U.S. through the country's southern border since October 2022 following Putin's announcement, CNN reported.
American border authorities encountered 1,645 Russians in August 2022, but the number had nearly tripled by January.
The month of December saw the highest number of Russians arriving at the border at 7,914. Last month, 4,509 Russians tried to enter the country.
It also led to a significant increase in notices issued by U.S. immigration authorities to Russians to appear in immigration courts.
Analysis by the Transactional Records Access Clearinghouse (TRAC) at Syracuse University revealed that the number of Russians summoned to immigration courts has nearly quadrupled from August to December of 2022.
In December last year, 6,991 notices to appear in immigration court were issued to Russians, compared to 1,799 in August 2022, according to TRAC.
Mikhail Manzurin, a 25-year-old Russian and father of two, said in an interview with CNN that he was qualified for the draft, but he was opposed to the Russian military offensive against Ukraine.
"I don't want to kill (the) innocent people of Ukraine. They're protecting their territories. They're protecting their homes. And I don't want to be a part of this invasion," Manzurin said.
Fearing that he would be mobilized, Manzurin left his family and took a taxi to the Russia-Kazakhstan border. At the border, he rode a bus packed with young Russians who were also avoiding the draft. Manzurin said all of them started cheering when they successfully fled Russia.
Manzurin was joined by his 27-year-old wife, Nailia, and their two children a week later. Manzurin's family then traveled by train to Uzbekistan, where they slept on the floor for more than a month in an apartment they shared with friends.
But while they were already outside of Russia, Manzurin still feared for their safety in Uzbekistan, noting that it was a post-Soviet country. That's when Manzurin learned from some of his Russian friends that they had entered the U.S. by crossing its border from Mexico.
Manzurin followed his friends' footsteps and discovered Practice Mercy Foundation, a U.S.-based Christian non-profit organization.
Alma Ruth, the foundation's founder and director, said the Russian family asked her for help and prayer to get to the U.S. Ruth said it was the first time that a young family contacted her organization asking them for help in entering the U.S. She referred them to her friends in Mexico City and Reynosa, a Mexican city that borders Hidalgo County, Texas.
In late November 2022, the Manzurins arrived in Mexico through a direct flight from Dubai. Manzurin said he saw hundreds of Russian men waiting to enter the U.S. for a similar reason: to avoid being drafted into the Russian-led war.
U.S. immigration authorities allowed the Manzurins to enter the country after 40 days of waiting in Reynosa. They were granted "humanitarian parole," which allowed immigrants to enter the U.S. temporarily for urgent humanitarian reasons.
With his family now living in a Russian-speaking Christian community in Washington state, Manzurin said he intends to file for political asylum for his family so that his children would become U.S. citizens and grow up safe and away from the conflict.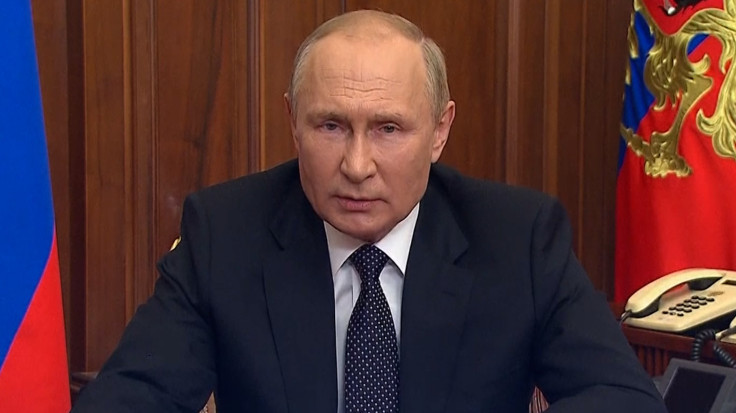 © Copyright IBTimes 2023. All rights reserved.