3 US Secret Service Agents Sent Home From Amsterdam For Disciplinary Issues Ahead Of President Obama's Visit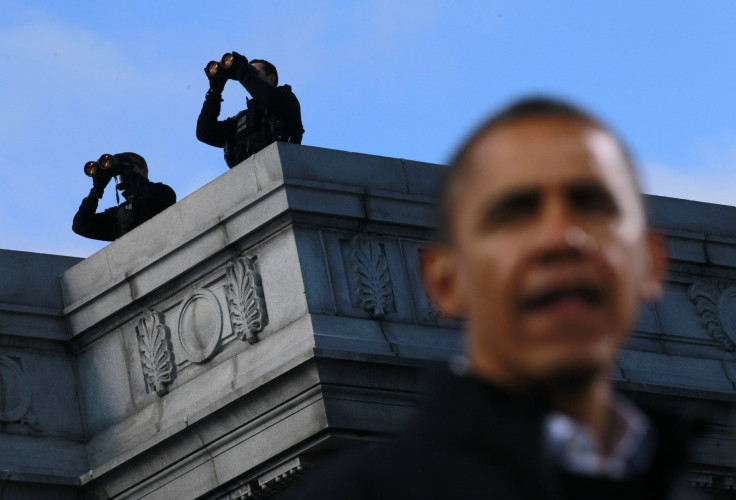 Three agents of the U.S. Secret Service, who were present in the Netherlands ahead of President Barack Obama's arrival there, were sent home from Amsterdam for disciplinary issues, Ed Donovan, a Secret Service spokesman reportedly confirmed Tuesday.
The three agents, all members of the Secret Service's Counter Assault Team, or CAT, which is responsible for defending the president in the event of an attack, went out for drinks Saturday, the Washington Post reported, and one of them was found drunk and passed out in the hotel hallway, a day before the president arrived in Europe. According to new regulations adopted by the Secret Service, agents on official trips are reportedly prohibited from drinking alcohol 10 or few hours before going on duty.
Donovan told Fox News that the agents had been placed on administrative leave pending investigation, while another spokesperson reportedly said: "It wasn't like a big, crazy party."
The Washington Post reported that the U.S. embassy had alerted Secret Service officials after the incident took place and agency director Julia Pierson, who has been travelling with the president on his six-day trip to Holland, Italy, and Saudi Arabia, was also informed.
The president's visit to the Netherlands began with a brief stop at the Rijksmuseum, a fine-arts museum in Amsterdam, with Prime Minister Mark Rutte. Obama traveled from The Hague to Brussels on Tuesday night for the Nuclear Security Summit.
The Secret Service implemented stricter rules after an April 2012 scandal in Cartagena, Colombia, where 13 agents and officials were accused of being involved with prostitutes. Colombian police had reported the incident to the U.S. embassy at the time and 10 agents were reportedly removed from their positions. Mark Sullivan, the Secret Service director at the time, had apologized for his employees' conduct.
Obama said at the time that the agents' behavior was unacceptable, adding: "We're representing the people of the United States, and when we travel to another country I expect us to observe the highest standards, because we're not just representing ourselves."
© Copyright IBTimes 2023. All rights reserved.