3-Year-Old Child Dies Of COVID-19 After Developing Anoxic Brain Injury
KEY POINTS
The girl is the third patient under 12 to die of the disease in Singapore
In July, a 4-year-old girl with no medical history died of COVID-19
Singapore's first COVID-19 death in a patient under 12 was in June
A 3-year-old child in Singapore died Tuesday of COVID-19, days after she tested positive for the virus, the Ministry of Health (MOH) said Wednesday.
Authorities said the girl had a history of multiple medical conditions prior to contracting COVID-19. She had tested positive for the coronavirus via an antigen rapid test on Aug. 9, Yahoo News reported.
She was admitted to a hospital Tuesday where she died of anoxic brain injury – a lack of oxygen to the brain – due to cardiac arrest and COVID-19 infection, the Health Ministry said.
The girl is the third person under 12 to die of the disease in Singapore, according to Channel News Asia.
Singapore's first COVID-19 death in a patient under 12 was in June, when the virus claimed the life of a one-and-a-half-year-old Singaporean boy. At the time, authorities said the cause of his death was encephalitis due to COVID-19, respiratory syncytial virus and enterovirus infections. The child did not have any previous medical history, and was in good health before being infected, MOH said in June.
The second fatality in the country was a 4-year-old girl, who died in July. The girl was previously well, and did not have any comorbidities. She developed symptoms of an upper respiratory tract infection and fever. Her antigen rapid test came positive for COVID-19, following which a general practitioner prescribed the girl some medication. However, she remained unwell and collapsed.
"Children are generally more resilient to COVID-19 infections than adults and the elderly. Notwithstanding, COVID-19 infections can result in severe disease among children," MOH said at the time. "MOH, the Health Sciences Authority and Expert Committee on COVID-19 Vaccination are studying the safety and effectiveness of COVID-19 vaccines that have been formulated for young children under the age of five."
Singapore reported 2,426 new COVID-19 cases Wednesday, including 2,166 local infections. Since the pandemic started, the country reported 1,867,168 COVID-19 cases and 1,604 deaths.
The Health Sciences Authority (HSA) granted interim authorization for the first bivalent COVID-19 booster vaccine in the country Wednesday. The Spikevax Bivalent Original/Omicron COVID-19 vaccine by Moderna comprises two components that target the original SARS-CoV-2 strain and the Omicron BA.1 variant.
"The preliminary data from an exploratory analysis also suggested that the vaccine may stimulate antibodies against Omicron BA.4/5, as well as other variants such as Alpha, Beta, Delta, and Gamma," the HSA said in a statement, according to Channel News Asia.
"Hence, it could be reasonably expected that the bivalent booster vaccine can enhance the immunity against the Omicron variants, while maintaining the base protection conferred by the original vaccine."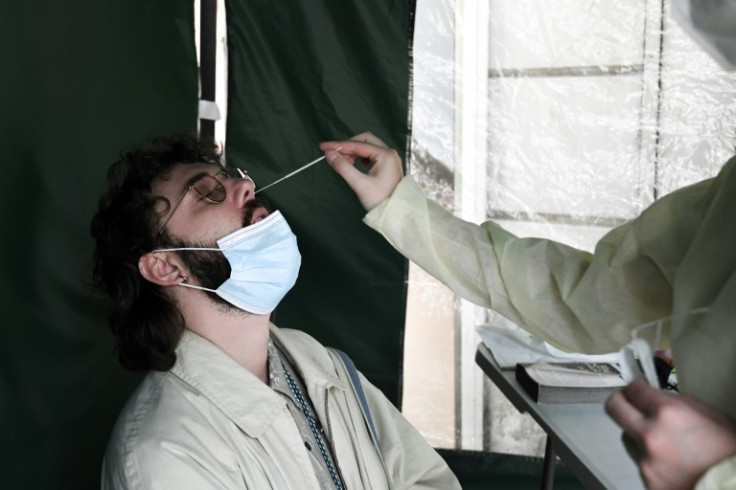 © Copyright IBTimes 2023. All rights reserved.