30 Gift Ideas For Anime Lovers: One Piece, Dragon Ball Z, Naruto, Attack On Titan And More
This article uses affiliate links, which means if you purchase products through these links, we may earn a commission. Click here to see our
T&C
. For licensing please click
here
.
Ninjas living in hidden villages. A city floating in the sky. Pirates pillaging the seven seas to look for hidden treasure. Marksmen protecting their walled city from giant titans, and pretty much everything in between. Ever since they first started becoming famous in Japan, anime has managed to capture and ignite the imagination and hearts of countless people from all over the world, making it one of the most influential things to come out of its home country.
With its own brand of humor, art style and out-of-this-world stories, anime has sparked a cultural movement, and otakus from all over welcome it with open arms. If you're one of these otakus, then there's no better way to show your love for your favorite show than buying merch. Problem is, it can be tricky to find good ones.
Here, we've listed down some of the best anime merchandise on Amazon for fans of Naruto, One Piece, Attack on Titan, and so much more!
1. Ripple Junction Naruto - Shippuden Akatsuki Cloud Sweatshirt
(photo from amazon.com)
You can never go wrong with a good old-fashioned sweatshirt for all those chilly days, and this one featuring the red cloud is a quintessential piece for the Akatsuki stan in you. Also comes at an affordable price, and is made with comfortable and high quality material.
2. Dcoolone 3PCS Anime Naruto Face Mask for Kids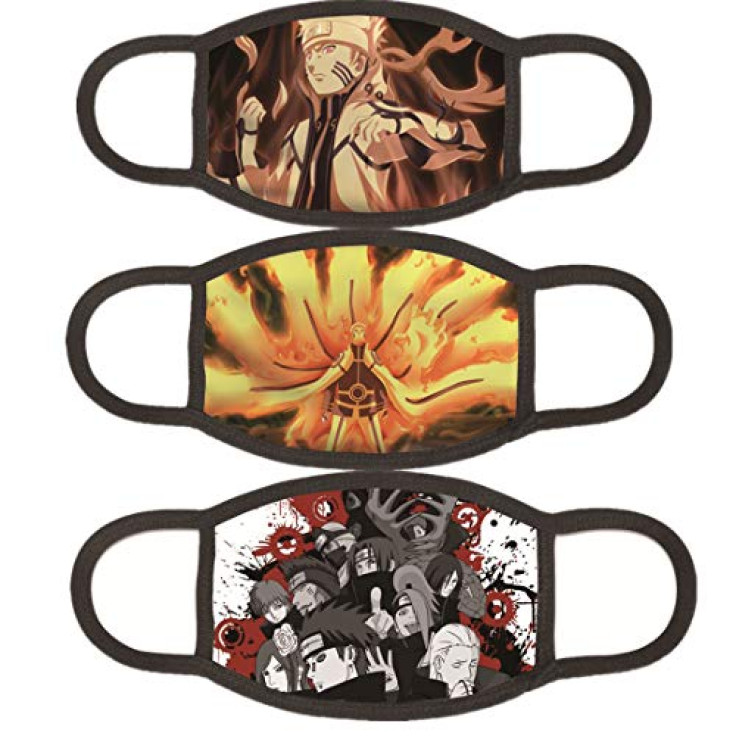 (photo from amazon.com)
Keep yourself safe and in style with these Naruto-themed face masks. Made from 100% polyester, these masks will keep you safe with its 2-layer protection, while the designs will surely make you want to binge-watch Naruto once more.
3. Ripple Junction Naruto and Nine-Tails Adult T-Shirt
(photo from amazon.com)
Show your love for the nine-tailed future Hokage with this stylish Otaku shirt from Ripple. Made from cotton, this t-shirt is as comfortable as much as it is a statement to your fellow Otakus. And did we mention that it's highly rated and is also quite affordable?
4. Naruto and Kakashi Hand Sign Drinking Glass, 16 oz, by Just Funky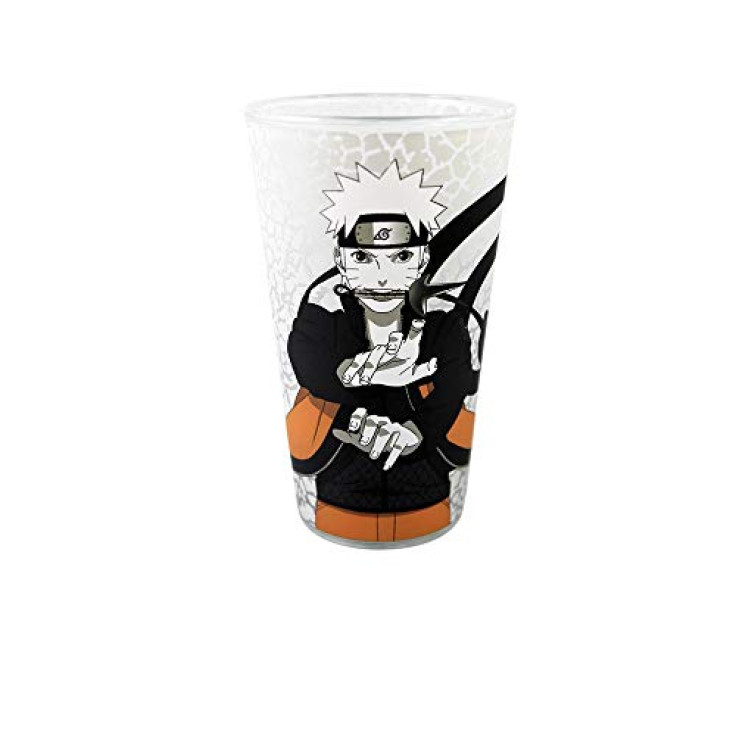 (photo from amazon.com)
If you need more Naruto in your life, then consider getting a couple of these Naruto-themed drinking glasses. Made by Just Funky, these high-quality glasses feature the famous Kakashi and Naruto duo, making it a perfect gift for anyone that aspires to be a Shinobi.
5. Yozone Naruto Hidden Leaf Necklace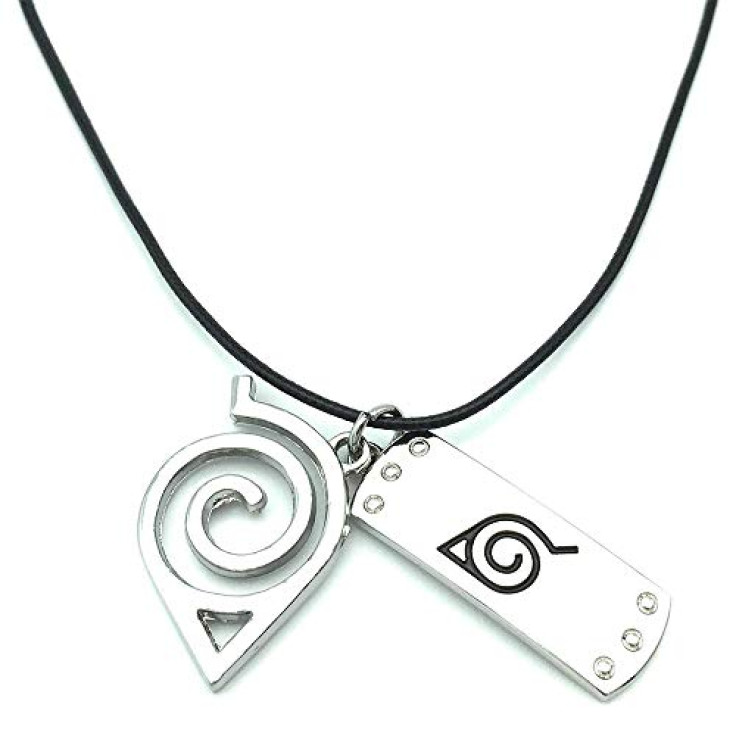 (photo from amazon.com)
The hidden leaf village might not be real, but that doesn't mean that you can't rock its famous insignia in necklace form. Made from environmentally friendly alloy, this Naruto necklace is perfect for everyday use. Wear it with pride!
6. Naruto Bag, Naruto Gift Set for Fans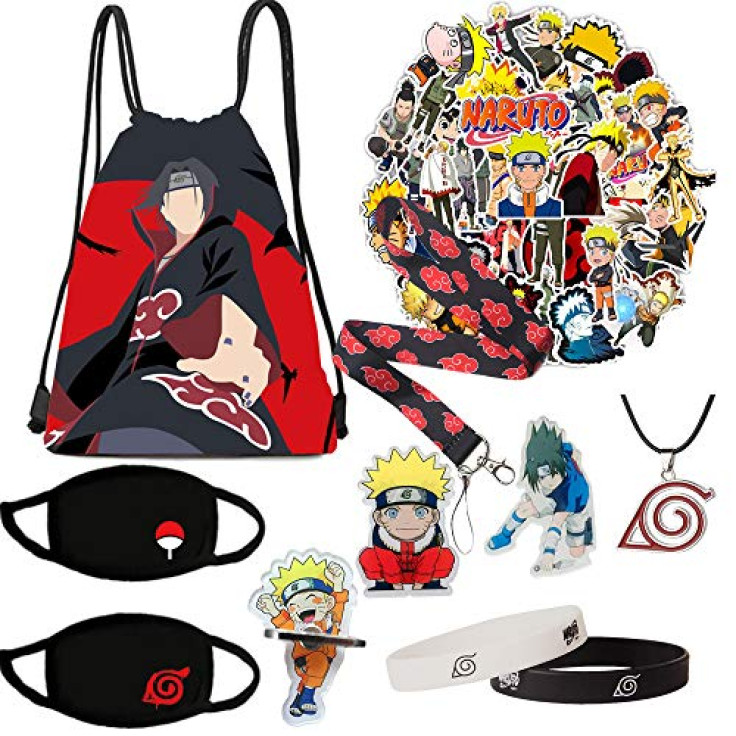 (photo from amazon.com)
Looking for good gift ideas for your Otaku friend? If so, then look no further than this gift bag, which contains a drawstring bag, cartoon lap stickers, an acrylic keychain, a lanyard, a pendant, button pins, and even a necklace, all for a very affordable price point.
7. Professional Naruto Makeup Brushes Set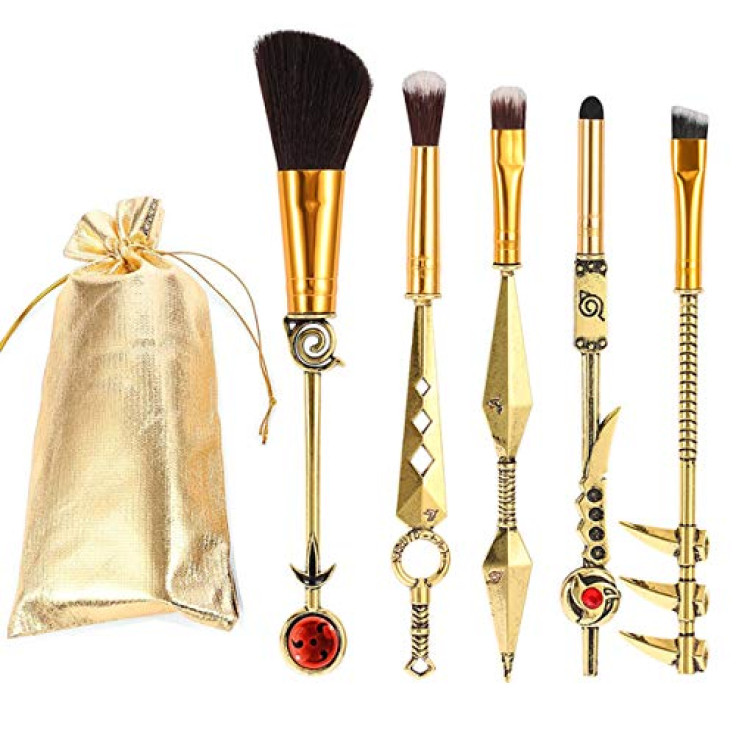 (photo from amazon.com)
Just when you thought you can't inject more Naruto in your life, along comes this Naruto-themed brush set. Made to look like your favorite ninja weapons from the show, this brush set is perfect for any cosplayer preparing for their next event/shoot.
8. Funko! POP Anime: Naruto Action Figure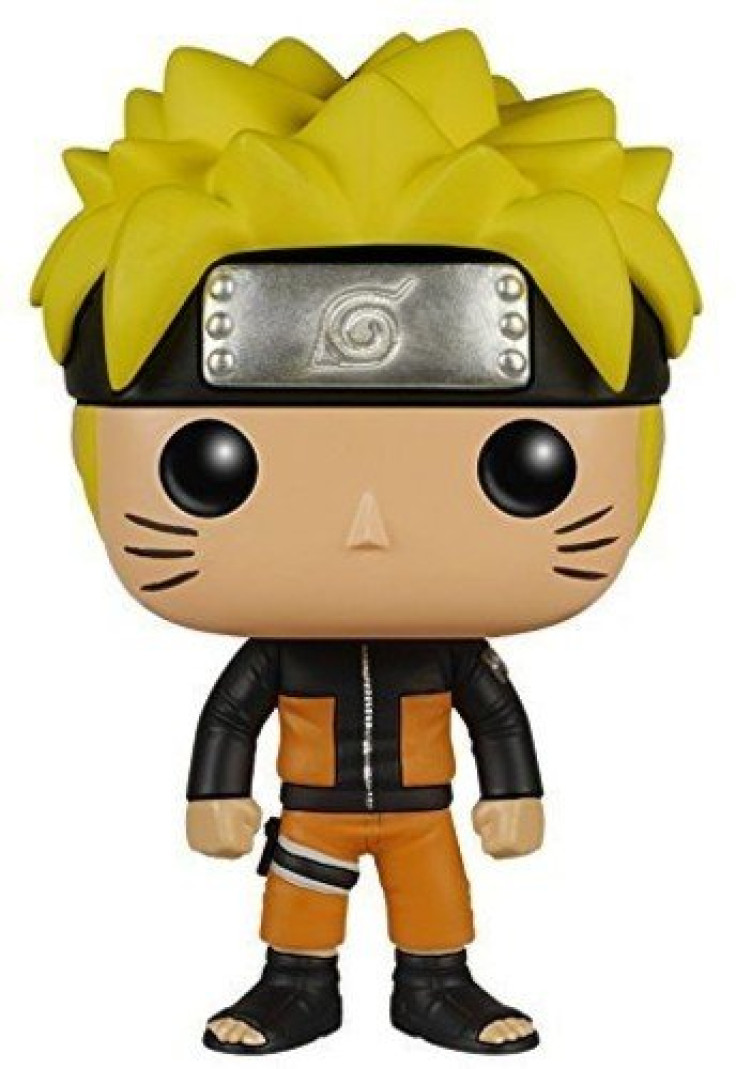 (photo from amazon.com)
Everyone loves Funko! Pops, and everyone also likes Naruto. So why not combine both? One of many Naruto-themed Funko! Releases, this figure shrinks down our favorite loud ninja into Pops form, which suits him quite well.
9. Bandai 36902 Anime Heroes-Naruto 15cm Uchiha Sasuke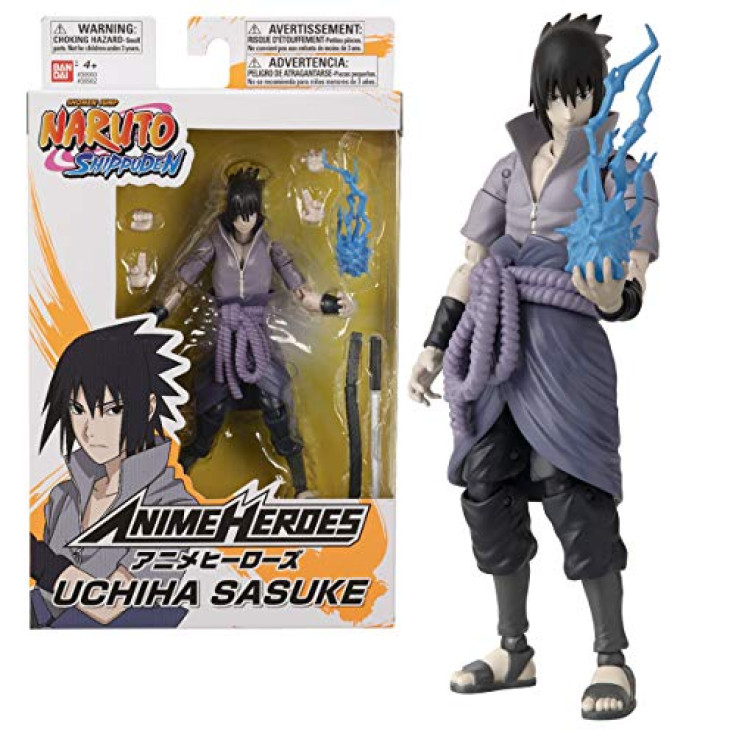 (photo from amazon.com)
Recreate your favorite Naruto scenes with Bandai's Anime Heroes action figure line. In this Sasuke Uchiha variant, the figure comes with a highly detailed Sasuke in his Shippuden outfit, two blades, extra hands, and even a chidori effect. Perfect for posing and playing around.
10. Naruto Box Set 2: Volumes 28-48 with Premium Stickers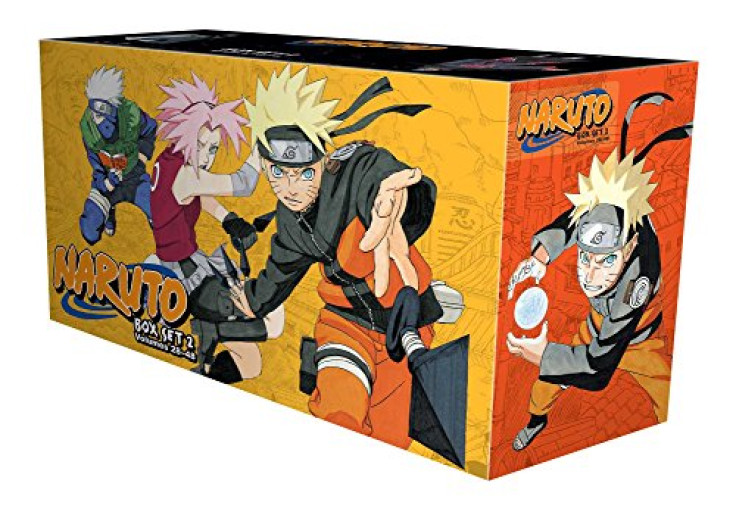 (photo from amazon.com)
If you have the cash to spare, then go back to old-school by copping yourself this Naruto manga box set. Featuring volumes 28-48, this box set is the perfect Naruto-lover gift, and is sure to provide endless hours of ninja entertainment. What Otaku wouldn't want that?
11. GE Animation GE-6468 One Piece Luffy's Straw Hat Pirate Flag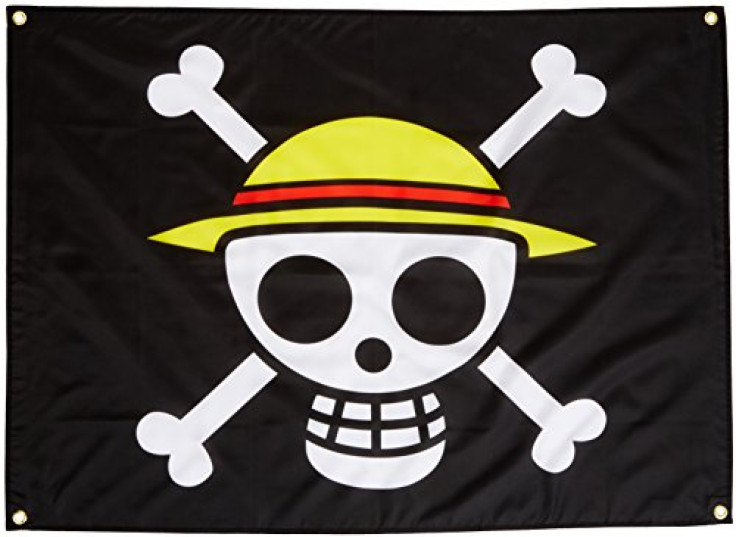 (photo from amazon.com)
Show your loyalty for the Straw Hat Pirates with this wall flag made by GE Animation. Officially licensed by the Great Eastern, this high quality flag is the perfect way to let anyone know that much like Luffy and the gang, you also won't mind searching for One Piece.
12. Big Fun One Piece Wanted Posters 28.5cm×19.5cm, Set of 24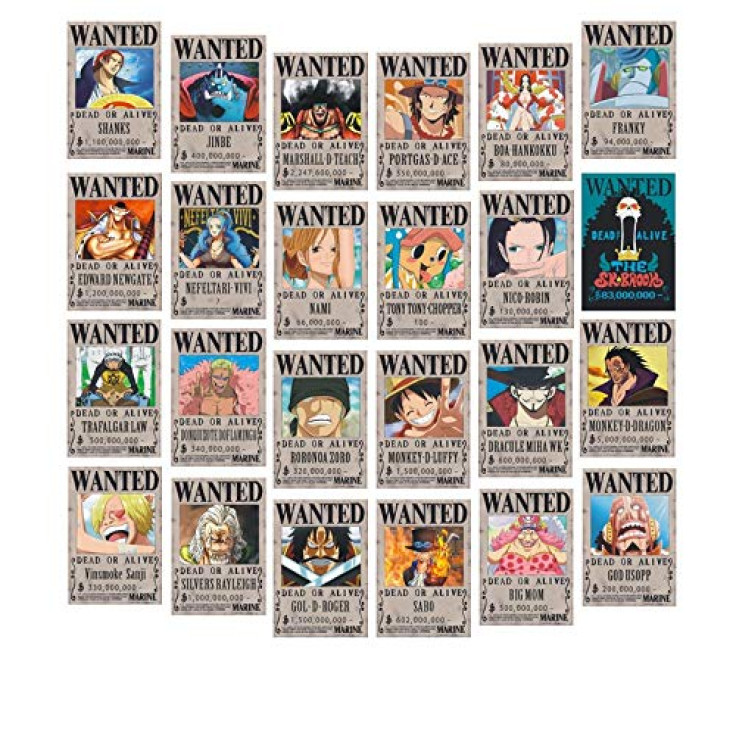 (photo from amazon.com)
Decorate your room with a piece of shonen anime history with these One Piece posters featuring all your favorite straw hat pirates in their wanted posters. Each set comes with 24 posters, enough to fill up your wall, or share with a friend or two.
13. YJacuing One Piece Keychain with AirPods 1 & 2 Protective Case Cover (Black II)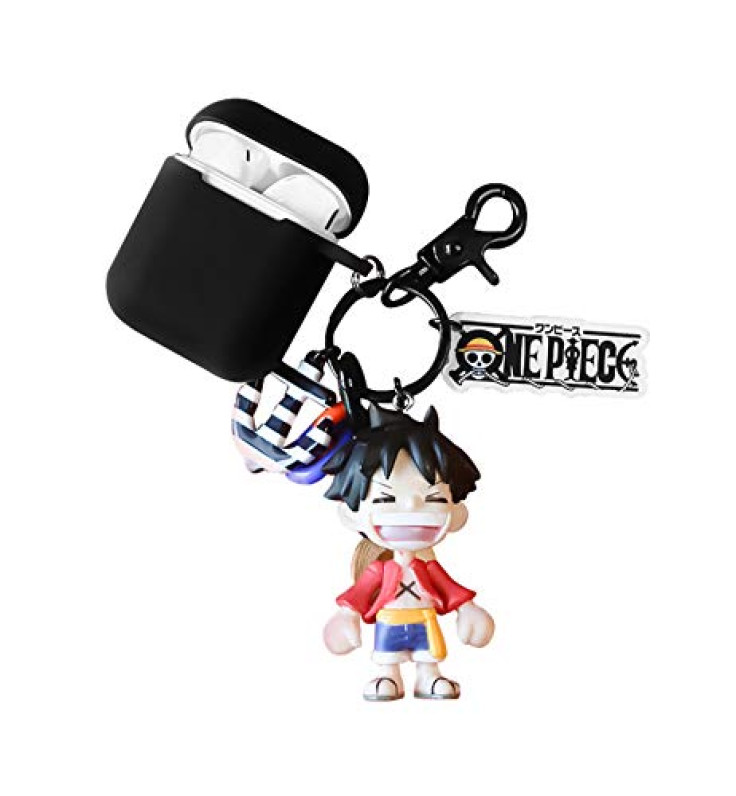 (photo from amazon.com)
Keep your AirPods safe in this high-quality One Piece-themed carrying case! Coming in sleek black, it's the perfect way to charge your AirPods while on the go. But watch out for that Luffy keychain, he's a well-known pirate!
14. Wildforlife One Piece Collector's Edition Touch LED Watch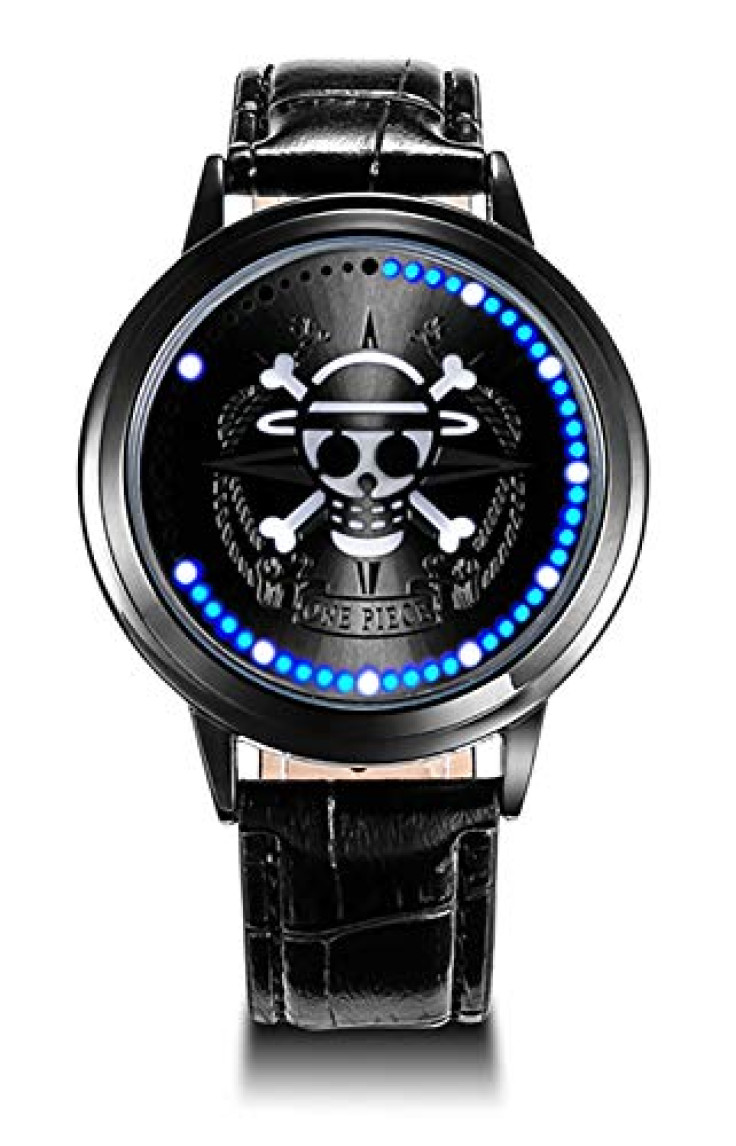 (photo from amazon.com)
What time is it? Oh, it's time to get your own One Piece-themed watch! Featuring an LED touch screen, 3ATM water resistance, and the Straw Hat Pirates insignia, this deluxe-looking watch will make sure always on time… to watch your favorite anime, that is.
15. Wildforlife Anime One Piece Jolly Roger Leathercraft Wallet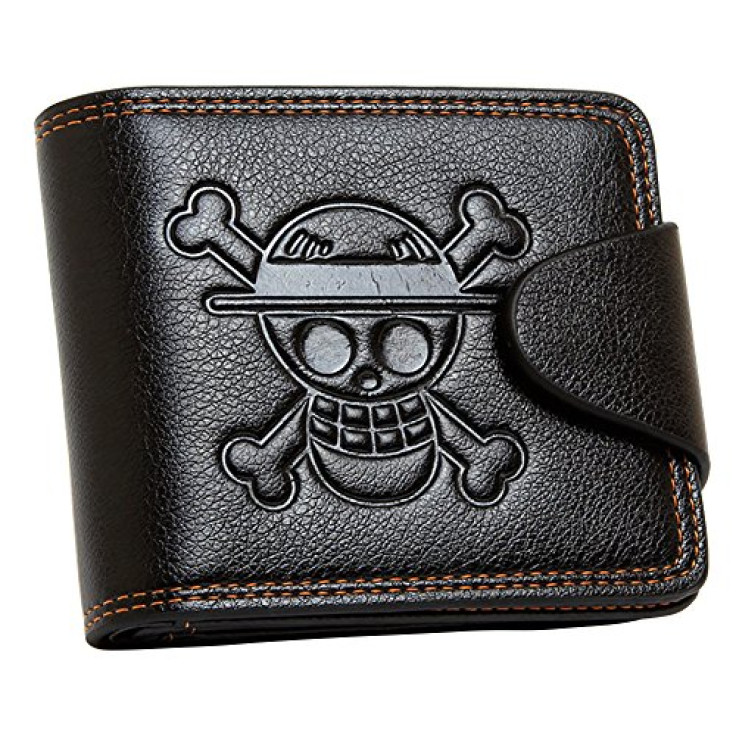 (photo from amazon.com)
Keep your money and other cars safe and secure with this One Piece wallet. Featuring numerous compartments inside and an embossed Straw Hat Pirates insignia out front, this wallet is the perfect everyday Otaku essential.
16. Mattel UNO ONE PIECE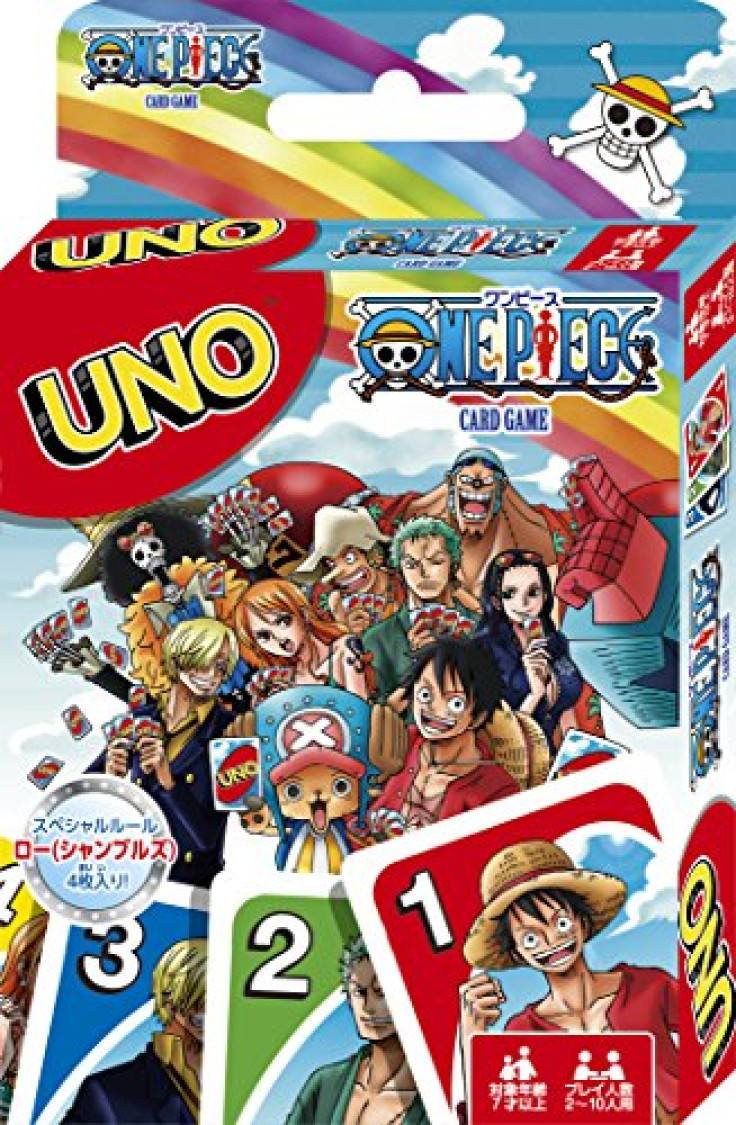 (photo from amazon.com)
What's better than an UNO set? A One Piece UNO set of course! It's the same fast-paced card game we all know and love, only this time, laced with some Straw Hat Pirate goodness!
17. Bandai Hobby Thousand Sunny Model Ship One Piece - Grand Ship Collection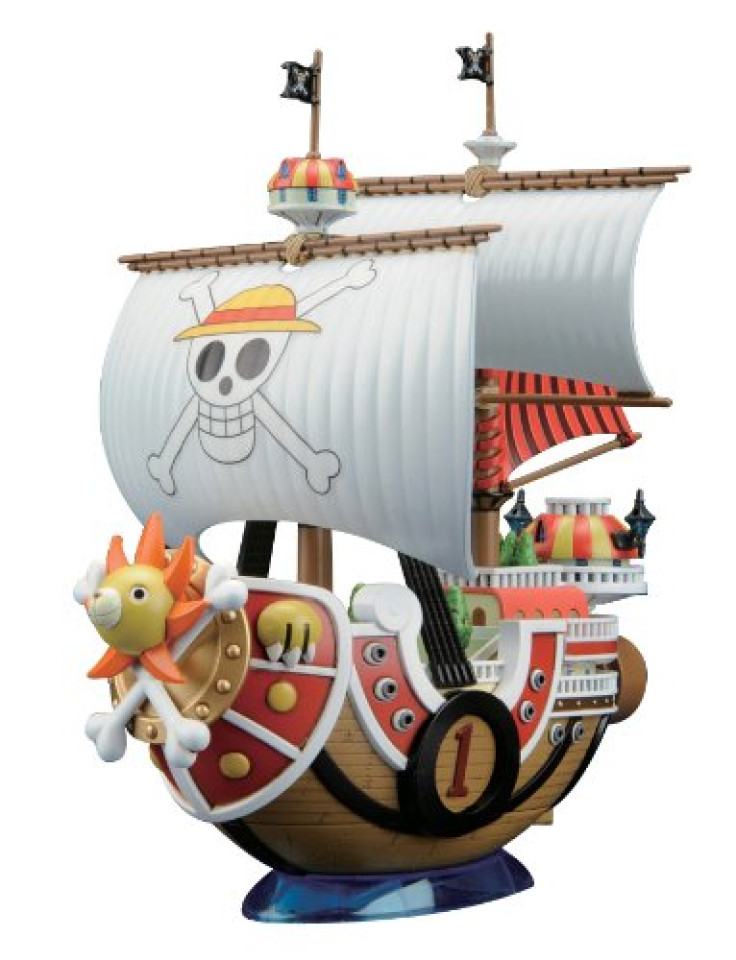 (photo from amazon.com)
Ever wanted your own Grand Ship? If so, then this model kit is perfect for you. Made by model kit masters Bandai, this 1/144 model kit requires no glue to be built, and can be snapped together in one afternoon.
18. UMiCHOi One Piece Beanie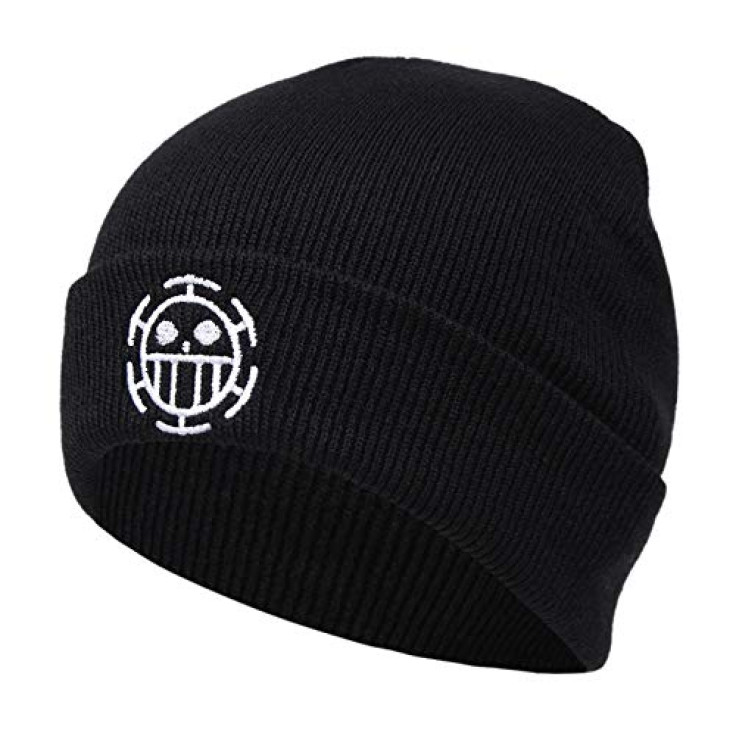 (photo from amazon.com)
Keep your noggin safe and comfy with these high-quality anime beanies. While it comes in different anime styles, this variant features the logo of Cap Skull, perfect for any One Piece fan.
19. Attack on Titan Season 1 Part 1 Manga Box Set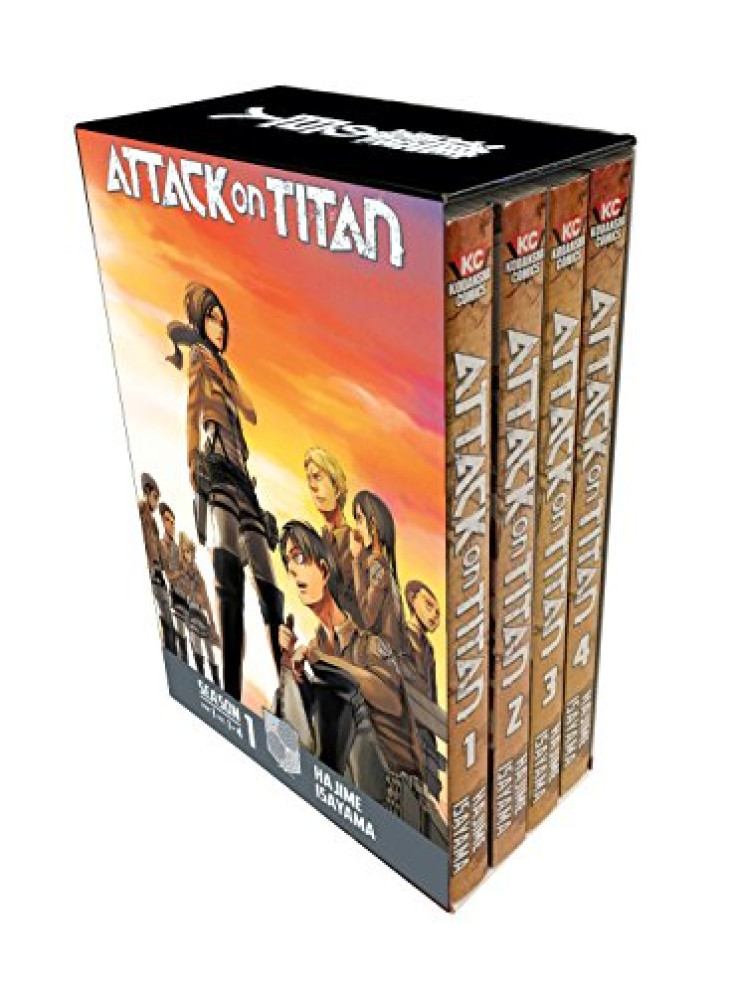 (photo from amazon.com)
Already finished the last season of Attack on Titan but still craving for more? Then go over the story of Eren and his friends again in manga form with this box set. Featuring four volumes that go over the first 13 episodes of the anime, this box set is the perfect way to enter the world of titans once more.
20. 2PC COMBO SET 37" Attack on Titan Foam Swords
(photo from amazon.com)
Dressing up as a member of the Survey Corps for Halloween? Complete your look with these foam AoT blades made by Innovative Concepts. Coming in a 2-pack, these LARP swords are perfect for slicing any Titan… or impressing everyone at the party.
21. Shingeki No Kyojin Cloak - Green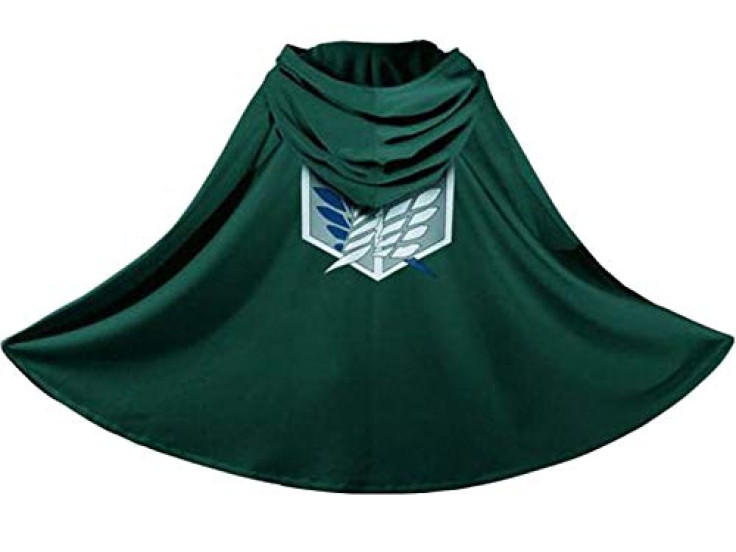 (photo from amazon.com)
You may not have an actual 3D maneuver gear, but you can still look the part with this Attack on Titan cloak, as worn by the Survey Corps from the anime. Made from high quality fabric, this one-size-fits-all cloak is the perfect accessory for your next AoT cosplay.
22. Bloomytree Attack on Titan The Survey Corps Logos Pendant Necklace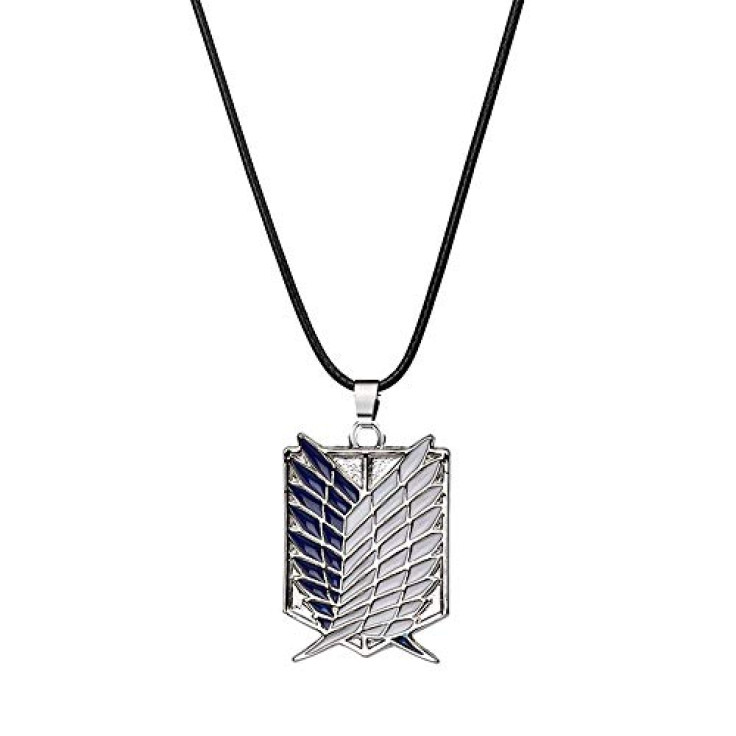 (photo from amazon.com)
Exquisitely crafted and high quality, this Attack on Titan necklace by Bloomytree is the perfect everyday accessory for any AoT fan.
23. Attack on Titan Socks Cosplay (5 Pair) - (1 Size)
(photo from amazon.com)
Keep your feet warm and cozy with these colorful and cute Attack on Titan socks! Made from polyester and coming in packs of five, these adorable socks are the perfect Friday night binge-watching companion.
24. Good Smile Haikyuu!!: Yu Nishinoya Nendoroid Action Figure
(photo from amazon.com)
Channel your inner Haikyuu fan with this Nendoroid figure of your favorite Haikyuu character. Featuring a high quality PVC build, numerous posing options, and three facial expressions, this Yu Nishinoya figure is perfect for any fan of the anime series.
25. Acolor Haikyuu Kenma Kozume Anime Body Pillow Cover 59in x 19.6in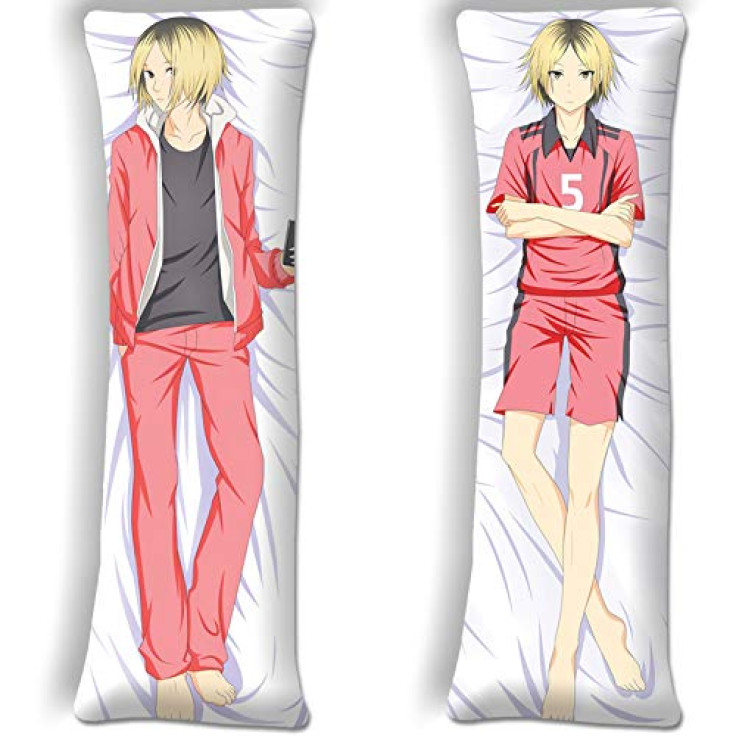 (photo from amazon.com)
Sleep better at night with this Haikyuu body pillow case from Acolor. Made with anti-wrinkle fabric and featuring Kenma Kozume from the hit anime series, this pillow case is perfect for night cuddling and resting.
26. Xiao Maomi Haikyuu Karasuno High School Volleyball Uniform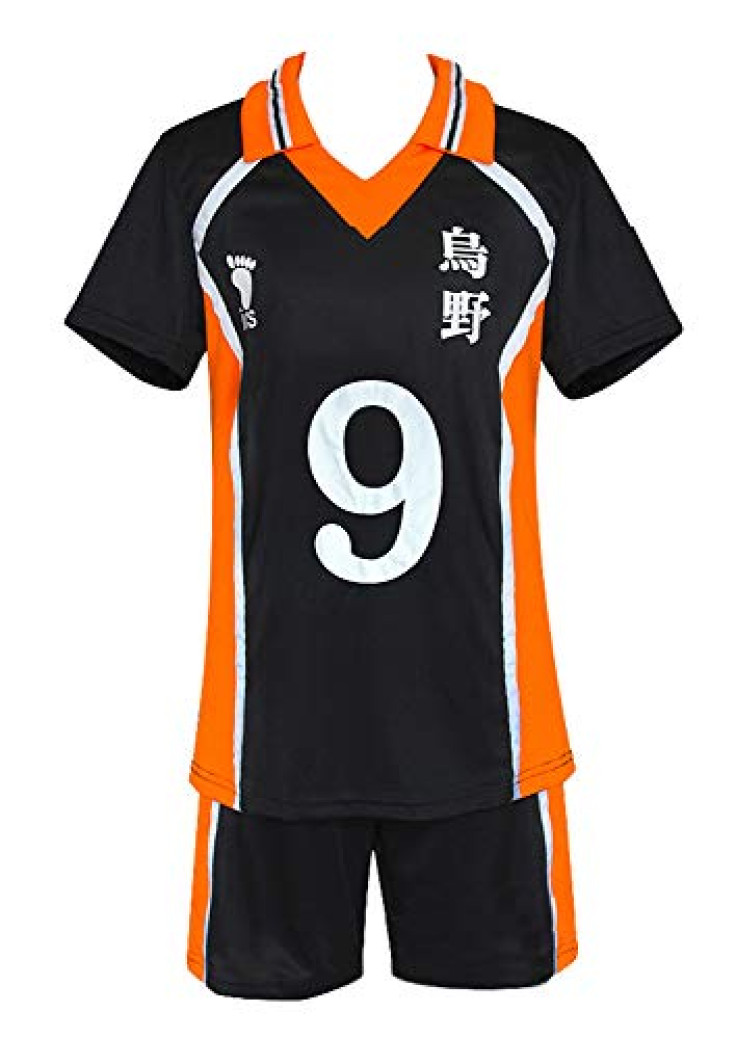 (photo from amazon.com)
You may not know how to play volleyball yourself, but you can still look the part with this Karasuno High School volleyball team uniform from Xiao Maomi! Made with exquisite fabric, this uniform is perfect for just cosplaying, or actually serving balls in the volleyball court.
27. Tokyo Ghoul Canvas Paintings Unframed - 5pcs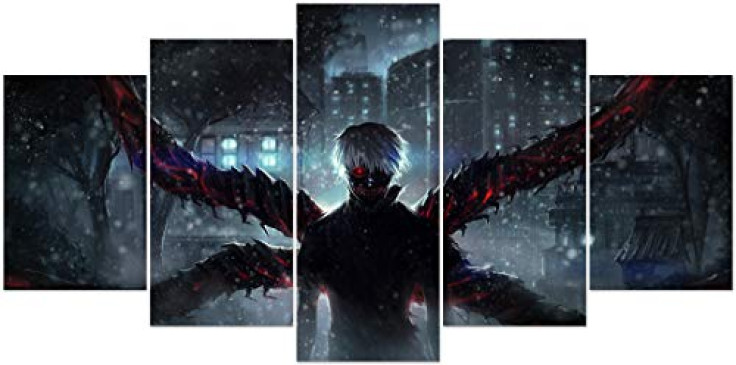 (photo from amazon.com)
Make your room come alive with this Tokyo Ghoul 5-pc. Canvas painting featuring the only and only Kaneki himself. Featuring HD anime scenes in high quality canvas, this set is the perfect house decoration for any Otaku.
28. CoutureBridal 2 Pack Tokyo Ghoul Face Mask with zipper, 11.2x4.8inches
(photo from amazon.com)
You may not have your own Kagune, but you can still look the part (and stay safe in the process) with this Tokyo Ghoul kaneki facemask. Made from breathable cotton and featuring the iconic zipper design, this face mask is perfect for cosplaying or simple everyday use in the new normal.
29. Demon Slayer Tanjiro Earrings (for men and women)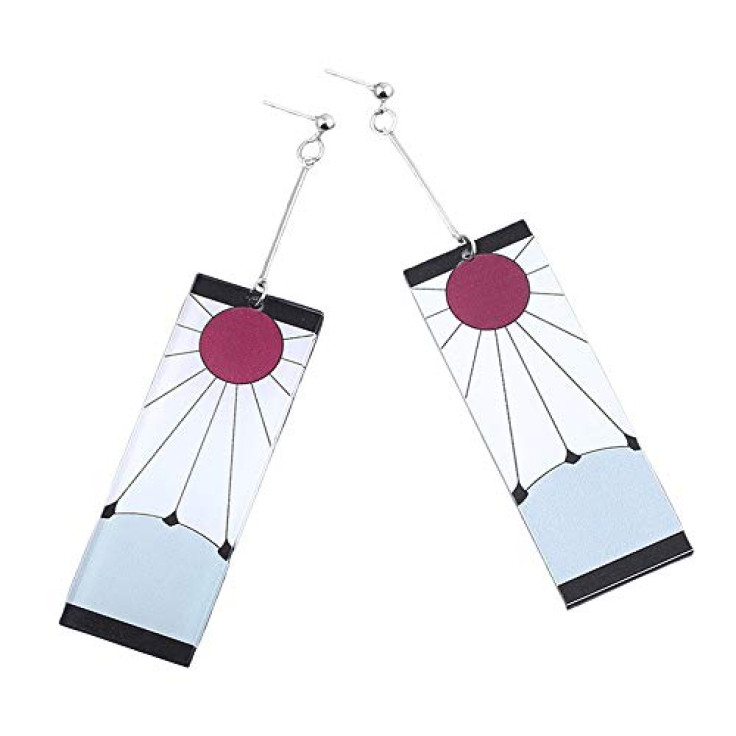 (photo from amazon.com)
Release your inner demon slayer with these white drop earrings similar to the ones that Tanjiro himself wears in the famous anime. Ideal for both men and women, these acrylic earrings are stylish enough to go from cosplay to casual wear.
30. BLGWHS Demon Slayer Theme Case for Apple iPhone 6 / 6s / 6p / 6sp / 7/8 / 7p / 8p / X/Xs / 11 / 11p / 11p max
(photo from amazon.com)
Protect your precious smartphone and show your love for anime at the same time with these deluxe phone cases. Made from TPU plastic to make sure the design never fades, these custom cases come in different shapes and sizes for different iPhones. Simply pick your phone model and design.
FOLLOW MORE IBT NEWS ON THE BELOW CHANNELS