3,400 Passengers Stuck On Carnival Cruise Ship Carrying 69 COVID-Infected People
As many as 3,425 passengers are stuck onboard the Carnival Panorama cruise ship that has 69 crew and travelers who have tested positive for COVID-19.
Earlier this week, the cruise line denied disembarkment for all passengers after officials in Jalisco, Mexico, requested all travelers who wished to leave the vessel to provide a negative COVID test, according to the Mexican news outlet Milenio, as reported by the Daily Mail.
The Jalisco state health department requested the COVID tests after the Carnival Panorama ship had docked in Puerto Vallarta on Monday at about 9 a.m. local time, but said it would allow all non-infected passengers to disembark in accordance with the Mexican government's Health and Tourism ministries and World Health Organization's regulations, Milenio said.
In a statement to the Daily Mail, a Carnival Cruise Line spokesperson did not confirm or deny that the company had barred uninfected passengers from disembarking in Puerta Vallarta, instead saying that Mexican officials were concerned about the surging Omicron variant and low vaccination rates of local citizens.
The statement read, in part, "In our conversations with Mexican officials, they acknowledged that we have implemented vigorous protocols, including vaccine, testing, and mask requirements for guests and crew, but they are concerned about their ability to manage the Omicron variant given low vaccination rates amongst local residents."
The ship's passengers were informed by Carnival Cruise Line President Christine Duffy on Tuesday morning that the cruise ship would sail to Cabo San Lucas in Baja California, with an expected arrival of Wednesday, the Daily Mail reported.
The Carnival Panorama ship remained at the Jalisco port until about 10 p.m. Tuesday, before it sailed again, Milenio reported.
The cruise line departed for the seven-day sailing from Long Beach, California, on Dec. 24.
While the Daily Mail has reported that 69 passengers and crew members have tested positive for COVID-19, Carnival Cruise Line has not confirmed the actual infection count onboard the ship, only saying that guests and close contacts are in isolation, the news outlet said.
This is not the first cruise ship that has been hit with COVID infections onboard its vessels in recent weeks.
Since the rise of the Omicron variant, several cruise lines have been plagued with rising cases of the virus on their ships, forcing the Centers for Disease Control and Prevention to monitor and investigate at least 92 ships for COVID-19 in recent days.
Cases of the virus have occurred on the Holland America Koningsdam ship, while Carnival's Freedom cruise ship had a small number of people test positive for the virus last week. Royal Caribbean's Odyssey of the Seas vessel had 55 fully vaccinated passengers and crew infected with COVID, also last week.
Earlier in December, at least 48 people tested positive for COVID-19 on Royal Caribbean's Symphony of the Seas ship, and there were several cases of the virus on the Seven Seas Mariner vessel also in mid-December, CNN said.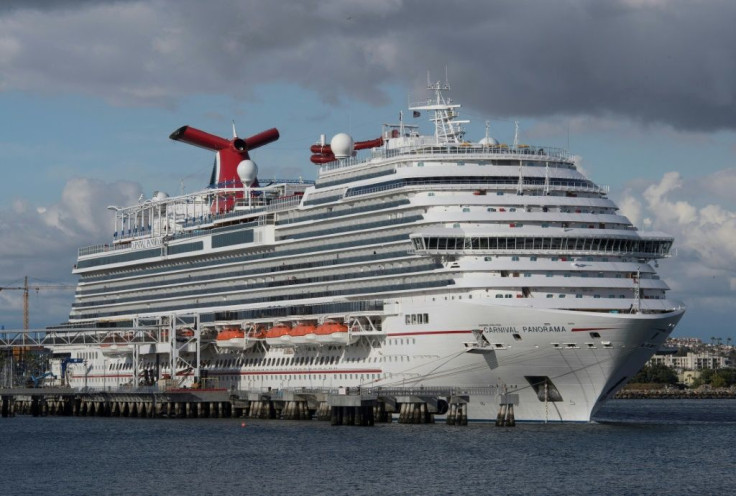 © Copyright IBTimes 2023. All rights reserved.
FOLLOW MORE IBT NEWS ON THE BELOW CHANNELS