Here's When Fauci Predicts The Omicron Surge Will Start To See A Downward Slide
Cases of COVID-19, which are being led by the highly infectious Omicron variant, could reach their peak by the end of January, according to the nation's leading infectious disease expert, Dr. Anthony Fauci.
Fauci made the predication on CNBC's "Closing Bell" on Wednesday, where he maintained, "It's tough to say. It certainly peaked pretty quickly in South Africa. It went up almost vertically and turned around very quickly.
"I would imagine, given the size of our country and the diversity of vaccination versus not vaccination, that it likely will be more than a couple of weeks, probably by the end of January, I would think," he said.
Fauci also suggested that the Omicron variant could cause the pandemic to end quicker, as its high degree of transmissibility could replace other mutations of the virus that may be more severe in nature.
"I would hope that's the case," Fauci told "Closing Bell," adding, but "there's no guarantee that that would happen."
However, he said, "If you have a very transmissible virus that replaces another virus, and [the replacement virus] has less of a degree of severity, that would be a positive outcome. But you can never guarantee."
He warned, "This virus has fooled us before. Remember we thought with the vaccines everything was going to be fine, and along came Delta, which threw a monkey wrench into everything."
On Wednesday, the U.S. reported 377,014 new COVID cases, according to Johns Hopkins University.
World Health Organization Director-General Dr. Tedros Adhanom Ghebreyesus said on Wednesday during a press conference that he was hopeful that the worst of the pandemic will be over in 2022.
"I still remain optimistic that this can be the year we not only end the acute stage of the pandemic, but we also chart a path to stronger health security," he said.
To do so, he said, countries need to ensure that they vaccinate 70% of their populations by the middle of 2022.
"While 2021 has been hard, I ask everyone to make a New Year's resolution to get behind the campaign to vaccinate 70% by the middle of 2022. We have 185 days to the finish line of achieving 70% by the start of July 2022. And the clock starts now!" he said.
According to the WHO, there were 3.5 million global COVID-19 deaths in 2021, and 1.8 million deaths from the virus worldwide in 2020 – numbers the agency believes are actually much higher.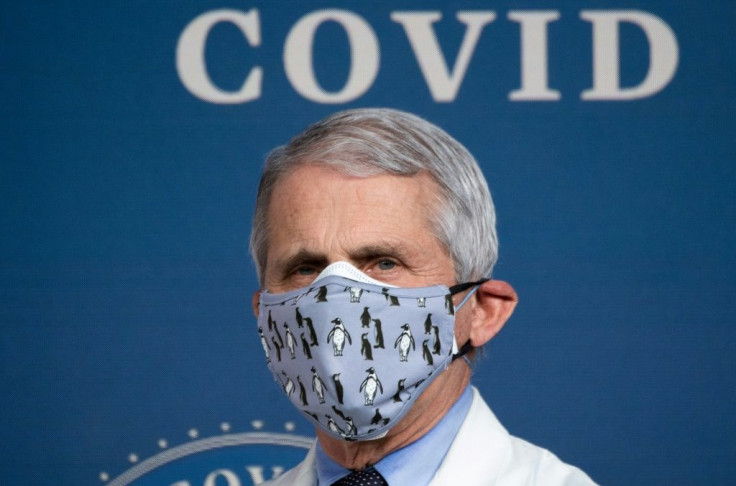 © Copyright IBTimes 2023. All rights reserved.