3D Printing Gets Foot In The Door At Footwear Companies Like Nike (NKE) And New Balance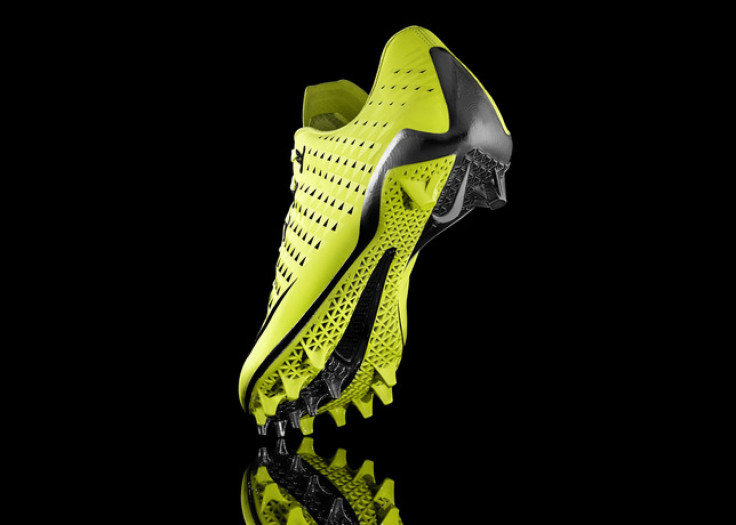 While New York lawmakers scramble to crack down on 3D-printed guns, the shoemaking industry is taking the new technology in stride, according to a new report in the MIT Sloan Management Review.
Nike, Inc. (NYSE:NKE) began printing the Vapor Laser Talon football cleat in March, using 3D printing to test a lightweight plate for the shoe. It allows "football athletes to maintain their drive positions longer and more efficiently, helping them accelerate faster through the critical first 10 yards of the 40," said Lance Walker, the Michael Jordan Performance director.
But while the Nike shoe isn't custom designed for each individual customer, rival New Balance is creating individual cuts of shoe for different elite runners as it tests a program to make customized shoes for consumers.
3D printing differs vastly from regular printing. It's a process in which think layers of material – in the case of New Balance's shoes, it's a nylon polymer – are laid out to build a three-dimensional product based on a digital model, the Boston Globe reported.
"You can have exactly what you're looking for, rather than something that is designed to be as universal as possible," Katherine Petrecca, manager of studio innovation for New Balance, told the Globe. "It's taking all the restraints off and saying we're going to make something that is specific to you."
© Copyright IBTimes 2023. All rights reserved.