4-Year-Old Child Dies Of Bleeding In Lungs After Testing Positive For COVID-19
KEY POINTS
The 4-year-old was admitted to the intensive care unit when her condition deteriorated
She later developed liver, kidney and brainstem dysfunction
The child died due to sudden bleeding in her lungs
A 4-year-old child in Taiwan has reportedly died, days after testing positive for COVID-19. The girl was taken to the hospital on June 14 after developing a fever and muscle spasms.
The child was diagnosed with encephalitis or inflammation of the brain. She was admitted to the intensive care unit, following which her condition continued to deteriorate. She later developed liver, kidney and brainstem dysfunction, and died due to sudden bleeding in her lungs on June 17, the Central Epidemic Command Center reported, according to Focus Taiwan.
Centers for Disease Control Deputy Director-General Philip Lo said the child, who has not been identified, was the 19th COVID-19-related death of a child reported in Taiwan this year. She was the sixth death due to COVID-19-related encephalitis, according to Taipei Times.
Taiwan reported 171 deaths Wednesday, including the 4-year-old girl. Another victim was a 19-year-old man, who had chronic cardiovascular disease. The teenager, who has not been identified, developed a fever, a cough and a runny nose on May 30, and tested positive for COVID-19 a day later.
He was admitted to hospital on June 1 after developing a headache and convulsions, as well as spitting up blood, Lo said. He was diagnosed with intracerebral hemorrhage and increased intracranial pressure. On June 3, he underwent a surgery, and later died after his condition deteriorated.
Taiwan also reported a new case of multisystem inflammatory syndrome in children (MIS-C). A 9-year-old boy, who was diagnosed with COVID-19 on May 19, was said to have MIS-C, Lo said. He initially had a three-day fever, stuffy nose and a headache. The child recovered following treatment, but later developed a high fever on June 15. He also had a headache, cough, swollen neck and bloodshot eyes.
He later began showing symptoms, including vomiting, fatigue and a lack of appetite. MIS-C is a rare, but potentially serious, inflammatory reaction that affects children. MIS-C typically affects children in the 6-12 age group, two to six weeks after they contract COVID-19. The inflammation can affect different body parts, including the lungs, kidneys, brain, skin, eyes, or gastrointestinal organs.
Taiwan reported 52,213 new domestically transmitted COVID-19 cases Wednesday.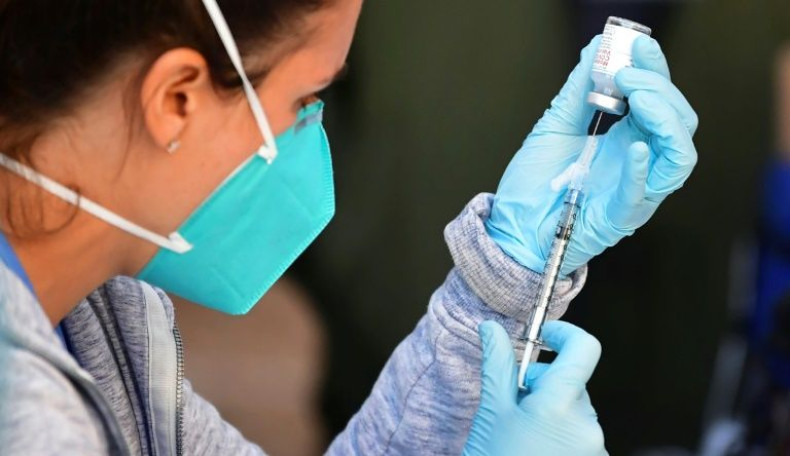 © Copyright IBTimes 2022. All rights reserved.