4-Year-Old Girl Discovers Stunning Dinosaur Footprint Fossil
KEY POINTS
A 4-year-old girl discovered a dinosaur footprint fossil while on a walk at the beach
The well-preserved fossil displays incredible detail of the dinosaur foot
The find can reportedly help experts determine how the creatures walked
A 4-year-old girl has discovered a stunning fossil -- a footprint of a very small dinosaur that experts haven't yet identified.
Lily Wilder discovered the footprint last month during a walk on the beach with her father. The two were at Bendricks Bay in South Wales, a location known for its preserved dinosaur footprints, according to Amgueddfa Cymru National Museum Wales.
"It was on a low rock, shoulder height for Lily, and she just spotted it and said, 'look Daddy,'" Lily's mother, Sally Wilder, told NBC News, noting that her little daughter is quite excited about the discovery.
In an image of the fossil, one can see the considerable detail of the footprint, which was made by a tiny dinosaur.
In a news release, the museum noted that the footprint is about 10 centimeters (about 4 inches) long, and was likely made by a dinosaur that stood about 75 centimeters (29.5 inches) high.
"It would have been a slender animal which walked on its two hind feet and actively hunted other small animals and insects," the museum explained, noting that it's "impossible" to determine exactly which dinosaur species made the footprint some 220 million years ago. There have been similar footprints discovered over the years, but they were made by a different dinosaur, Coelophysis.
Thanks to Lily's discovery, dinosaur experts and enthusiasts both young and old now have another way of learning about the creatures that walked the Earth hundreds of millions of years ago. This week, the fossil was legally extracted from the beach so that it can be studied at the National Museum Cardiff, the museum noted in a news release.
"This fossilised dinosaur footprint from 220 million years ago is one of the best-preserved examples from anywhere in the United Kingdom, and will really aid palaeontologists to get a better idea about how these early dinosaurs walked," Cindy Howells, paleontology curator at Amgueddfa Cymru National Museum of Wales, said in the release.
"During the Covid pandemic scientists from Amgueddfa Cymru have been highlighting the importance of nature on people's doorstep and this is a perfect example of this," Howells explained.
It turns out that Lily, who told NBC News that her favorite dinosaur is T-Rex, is in good company. In March 2020, a 6-year-old boy in Israel discovered a rare 3,500-year-old artifact that was likely made by a Canaanite in the Late Bronze Age.
After surrendering the artifact to the Israel Antiquities Authority, the boy received a "good citizenship" certificate.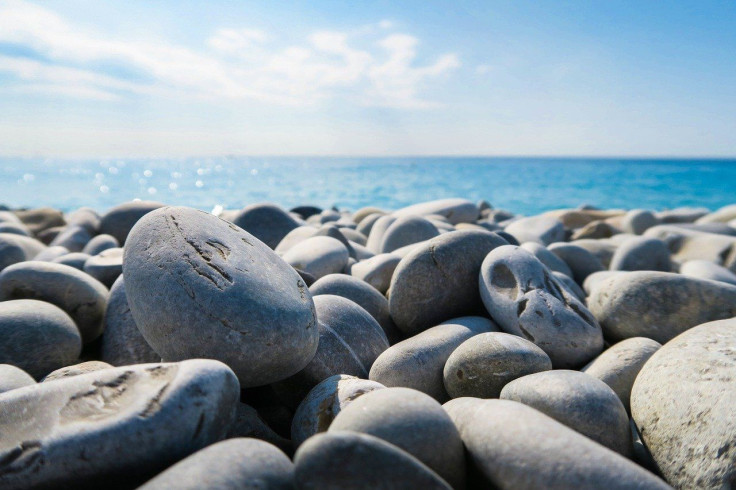 © Copyright IBTimes 2022. All rights reserved.
FOLLOW MORE IBT NEWS ON THE BELOW CHANNELS