49ers Coach Brushes Off Issue On 'Savage' Message From Jimmy Garoppolo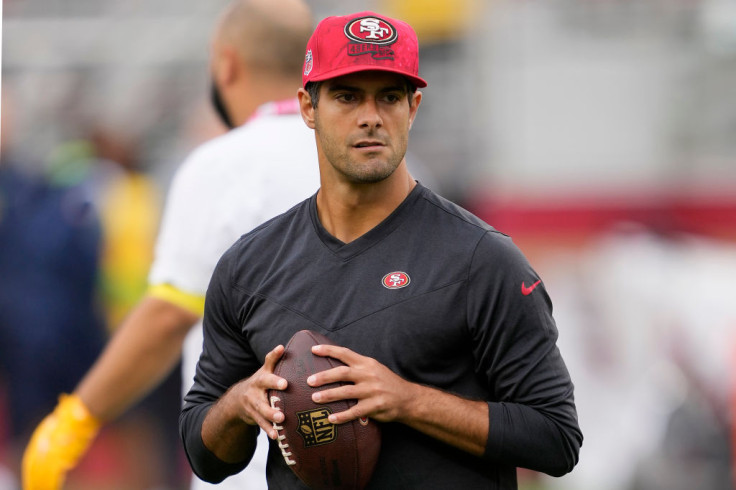 KEY POINTS
Kyle Shanahan addresses the alleged remarks of Jimmy Garoppolo but avoids getting into detail
Shanahan goes off on reporters trying to make a big deal out of the loss to the Broncos
The 49ers have a long road ahead trying to adjust following Trey Lance's season-ending injury
The San Francisco 49ers are struggling, something that may not come as a surprise.
But the big issue right now appears to be their loss to the Denver Broncos in Week 11.
Pundits pinned the blame on Jimmy Garoppolo, who threw an interception that dashed the hopes of the 49ers in that game, allowing the Broncos to escape with an 11-10 win.
As most know, Garoppolo is still trying to get acquainted with reclaiming the starting quarterback job for the 49ers since losing Trey Lance for the rest of the season due to an injury.
But in video clips, it appears the 30-year-old quarterback did not like the play that Shanahan drew up, something that led to the game-deciding interception.
In the clip, most tried to make out what Garoppolo said. The two-time Super Bowl champion seemingly uttered: "All of your plays suck man."
49ers head coach Kyle Shanahan addressed the issue, but it appeared pretty clear he has no plans to have some sort of discourse over it.
"I don't know the clip you're talking about," Shanahan said when he was asked about the video. "I'm not a very good lip reader, but I probably won't watch it."
"First of all, the clip to me is a joke, so I can't believe we're talking about it," he continued. "I'm pretty sure that's not what he said, but we were extremely frustrated from the whole game."
"Anytime you are doing well in the first half moving the ball and you get into the second half and you have three turnovers on three of your drives, you have a safety on one and you don't convert a third down, it's really frustrating to get anything going."
There is no doubt that the Niners have a lot of tweaking to do, especially with Garoppolo trying to re-acquaint himself as the starting play-caller for the team.
The close loss was also understandably frustrating for the entire team.
Looking ahead, Shanahan, Garoppolo and the rest have a lot of work to do if they are to make the most out of their rocky NFL season.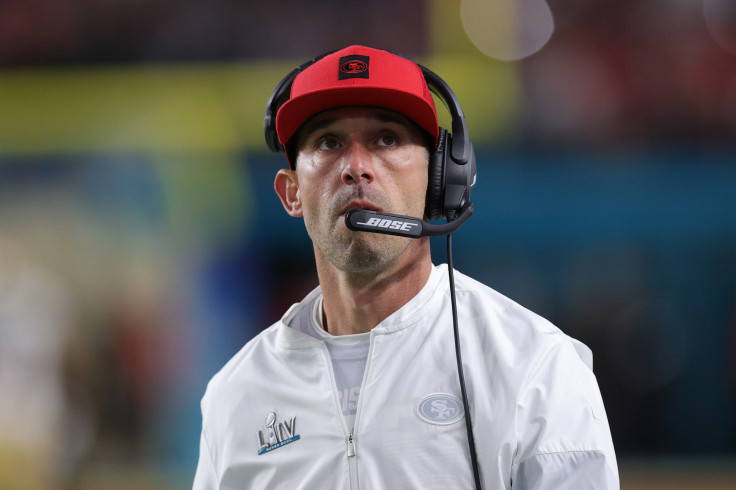 © Copyright IBTimes 2022. All rights reserved.
FOLLOW MORE IBT NEWS ON THE BELOW CHANNELS