5 Mutilated Bodies Found In Mexican State Where 11 Beheaded Bodies Were Found Earlier In The Week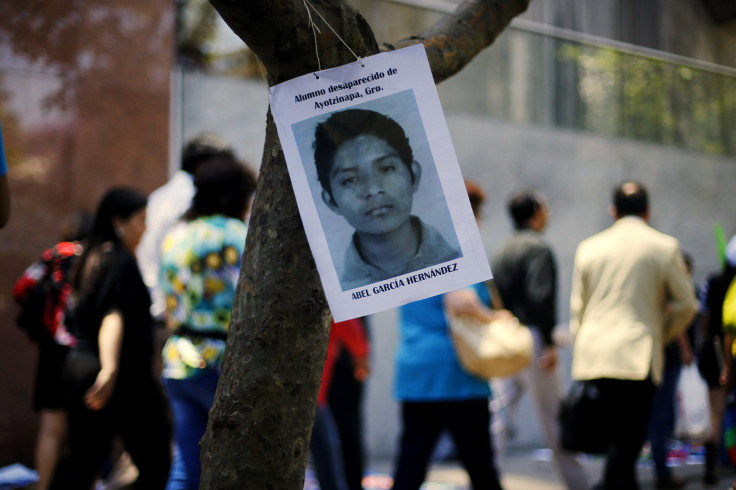 Five mutilated bodies were found in southern Mexico, authorities said, in the same place where 11 decapitated corpses were found just a few days ago. The five bodies were found in the Mexican state of Guererro late Saturday in the back of an abandoned vehicle, an official from the state prosecutor's office told the Associated Press. The official said the bodies have not yet been identified.
The 11 bodies found Thursday reportedly belonged to members of a drug cartel and were dumped on the side of a road. Many of the victims were missing their heads and had been set on fire.
That incident appeared to be motivated by fighting between cartels. The bodies were said to belong to cartel members, who sources cited by Al Jazeera said were killed by members of another cartel.
"In addition to being executed, the 11 people were decapitated and subsequently some were burned," a state government official told the AP.
The victims' bodies were reportedly found covered with a large banner taunting the criminal group "Los Ardillos," with the words, "Here's your trash." A state police officer said the bodies had high-caliber bullet wounds, and the victims appeared to be in their 20s.
Guerrero is also the state in which 43 students disappeared in September after they were detained by local police and presumably handed over to a drug cartel. The officer who was last seen with the students was believed to be a member of the cartel.
The latest wave of violence in Mexico has come as President Enrique Peña Nieto prepares to unveil a new security strategy in response to protests that erupted after a criminal gang took responsibility for killing the students.
Mexicans have grown increasingly frustrated with Peña Nieto's response to crime and his administration has said it will make sweeping changes to the country's justice system.
While homicide rates have dropped about 29 percent in the first half of 2014 compared with the same period in 2012, reports of other crimes have increased. Kidnappings, extortion and muggings were all higher in 2013 than the year before, according to the National Statistics Institute.
Human rights groups have alleged politically motivated abuses are also on the rise. In Peña Nieto's first 18 months in office, 669 people were arbitrarily detained for political reasons, compared to 999 detentions during former president Felipe Calderón entire six-year term, according to a report by Comité Cerezo México. The researchers documented 55 cases of forced disappearances under Calderón and 29 cases already under Peña Nieto -- a figure that doesn't include any of the 43 missing students.
© Copyright IBTimes 2023. All rights reserved.