600,000 Dead: US Leads World In COVID Deaths Despite Push For Vaccines
The U.S. hit a grim milestone on Tuesday as its COVID death toll reached over 600,000, despite a significant push for COVID vaccinations.
According to Johns Hopkins University, the U.S. had 600,012 COVID deaths as of mid-afternoon on Tuesday, more than any other country in the world. Trailing well behind the U.S. is Brazil, with over 488,000 confirmed deaths from the virus, and India, with over 377,000 reported COVID-19 deaths, data from the university indicated.
The U.S. saw a steady acceptance of the COVID vaccine at launch, with 64% of the eligible population receiving at least one dose of the shot currently.
But now, inoculations have leveled off, putting President Biden's goal of having 70% of the adult population vaccinated with one dose of the COVID vaccine by July 4 in jeopardy as vaccine-hesitant Americans don't get the shot.
A June Gallup poll said that nearly 25% of Americans had no plans to get the COVID vaccine.
But vaccinations are pushing the COVID death count down.
Data from Johns Hopkins suggests that COVID deaths have been on the decline in recent months as vaccines have been doled out, especially in those most vulnerable to contracting the virus.
According to the Centers for Disease Control and Prevention, 76.5% of the population aged 65 and older, who are most at risk of dying from COVID-19, have been fully vaccinated against the virus.
Deaths from COVID have also fallen so low that the seven-day daily average being reported is about 360 as of Sunday from a peak of more than 3,000 back in January, Johns Hopkins data showed, as reported by CNBC.
But the 600,000 mark is significant as it puts the COVID deaths in line with another disease that has taken just as many lives. COVID-19 as a cause of death is now equal to the number of people who died of cancer in 2019, the Seattle Times reported.
It is also the same number of people that populate the entire city of Baltimore or Milwaukee, the news outlet said.
Like COVID deaths, the U.S. has also reported more positive coronavirus cases than any other country in the world. To date, the nation has about 33.5 million confirmed cases, according to Johns Hopkins University.
Globally there are more than 176 million positive cases of the virus and 3.8 million COVID-19 deaths.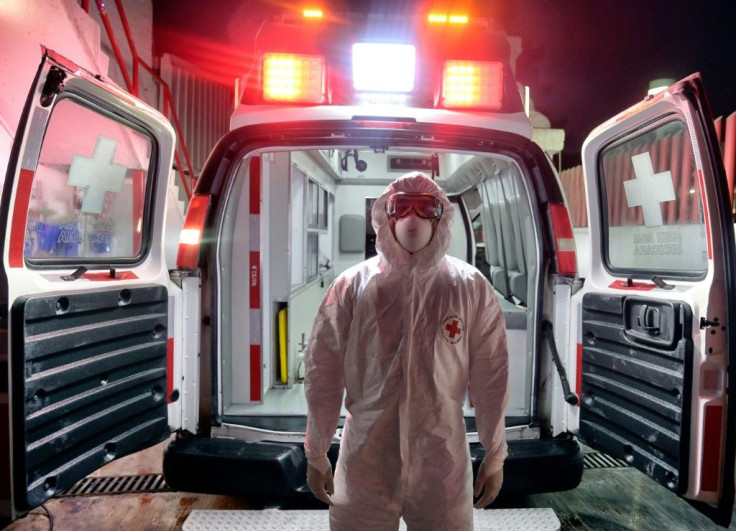 © Copyright IBTimes 2022. All rights reserved.
FOLLOW MORE IBT NEWS ON THE BELOW CHANNELS