A COVID Vaccine Problem: 1 In 4 Americans Still Don't Plan To Get The Shot
President Biden's goal to have 70% of eligible Americans vaccinated against COVID-19 by July 4 may be derailed by the nearly one-quarter of people who are still hesitant about getting vaccinated, according to a recent Gallup survey.
The June 7 survey from Gallup said that 24% of Americans have no plans to get vaccinated when responding from May 18 to 23, reflecting the vaccine hesitancy that threatens to undo recent progress against the virus.
The same survey showed that 60% of U.S. adults had been fully vaccinated against the virus, with 4% partially vaccinated. Another 12% of people said they plan to be vaccinated.
Of the near quarter of respondents who said they had no plans to get their COVID shot, 78% said they are unlikely to reconsider their plans. And a total of 51% said they are "not likely at all" to change their mind and get vaccinated.
According to Gallup, this only leaves one in five vaccine-hesitant adults who may reconsider getting their COVID shot. Of these respondents, 2% said they are very likely, and 19% said they are somewhat likely to change their mind and get their shot, comprising 5% of the U.S. adult population.
The Centers for Disease Control and Prevention reported on Monday that over 170.8 million people had received at least one dose of the COVID vaccine, accounting for 51.5% of the U.S. population.
The slowdown in vaccinations, according to the Gallup survey, is occurring for a variety of reasons. A total of 23% of respondents are concerned that the vaccine is not safe, while 20% believe they will not get seriously ill from the virus, so they think they do not need the COVID vaccine.
Still, others (16%) were concerned about the timeline of the development of the vaccine, while others (16%) mistrusted vaccines in general, and others (10%) believed they had immunity to the virus because they already had COVID-19. Another 10% cited concern of allergies for not getting the shot.
To encourage Americans to get their COVID shot, states have been offering an array of prizes and giveaways, including $1 million lottery drawings. Anheuser-Busch has also offered to give everyone a free beer if Biden's 70% vaccination goal is reached by July 4.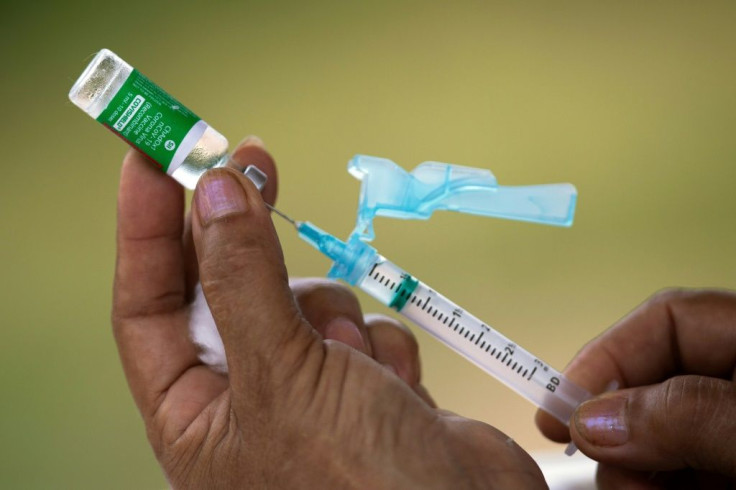 © Copyright IBTimes 2022. All rights reserved.
FOLLOW MORE IBT NEWS ON THE BELOW CHANNELS